Return to Headlines
Coach Tom Kimbrough Inducted Into the THSCA Hall of Honor
July 16, 2022
Tom Kimbrough, legendary football head coach of Plano Senior High School's football team from 1976 to 1991, was inducted into the Texas High School Coaches Association Hall of Honor on July 16. He also served as Plano ISD athletic director and is the namesake for one of Plano ISD's stadiums, Tom Kimbrough Stadium.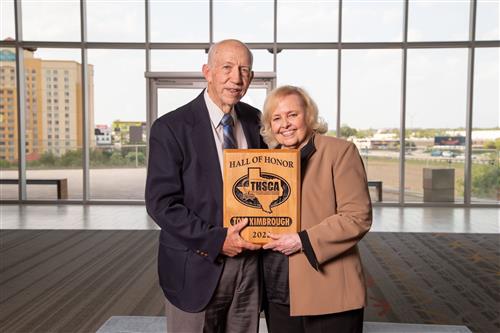 Tom Kimbrough and wife Linda
The years from 1976 to 1991 that Tom Kimbrough spent as the head coach of Plano will go down in history as one of the greatest tenures in Texas high school football. His record as head coach was an incredible 173-28-5. Plano Senior had won more games than any school in the history of Texas high school football when he retired in 1991. Dave Campbell's Texas Football named him one of the "Top Ten Most Memorable Coaches" over the last 50 years, which included Tom Landry and Darrell Royal as first and second, with only three other high school coaches in the Top Ten.
Dave Campbell's Texas Football
Top Ten Most Memorable Coaches
1. Tom Landry
2. Darrell Royal
3. Gordon Wood
4. G.A. Moore
5. Mack Brown
6. Bill Yeoman
7. D.W. Rutledge
8. Emory Bellard
9. Tom Kimbrough
10. Grant Teaff
Kimbrough won more games, more playoff games and more state championships than any coach in the state during his tenure from 1976 to 1991. He was recognized by the Texas Sportswriters Association as Texas High School Coach of the Year in 1977, 1986 and 1987. He was National Coach of the Year in 1987 and his team was named #1 in the nation.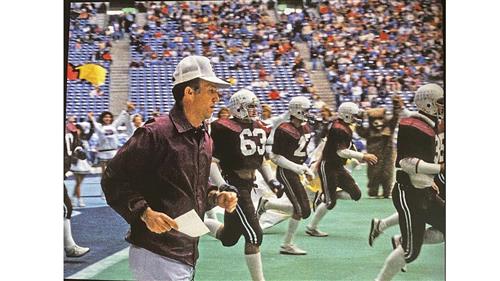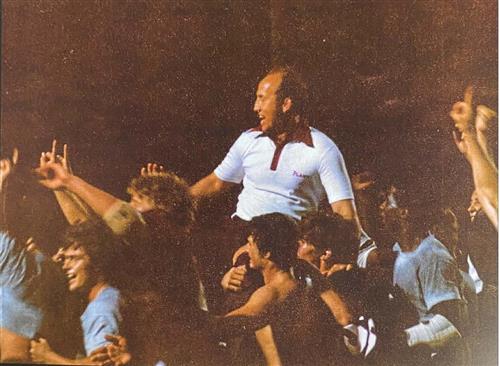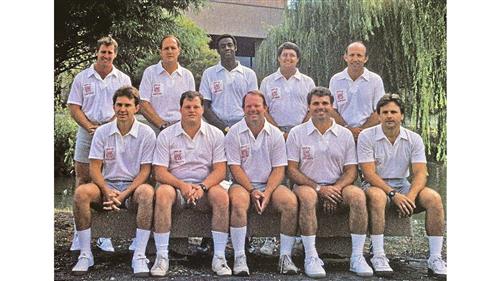 Tom Kimbrough Stadium was built and named in his honor in 2003. He received TCU's Frog of Fame Award in 1988, joining a group that included Sammy Baugh, Davey O'Brien, Bob Lilly and LaDainian Tomlinson. Texas Monthly recognized Plano as the "Second Best Football Program" in the history of Texas high football, noting that "Plano was a dynasty and model for football programs everywhere." When he won his third state championship in 1987, only one coach in the top classification had won more in the previous 60 years. His state championship game vs. Port Neches-Grove in 1977 set a state record of 50,000 for attendance. The record lasted for 37 years and is still a state record for "single site games." He had the best winning percentage (.861) of all coaches at their current school in the top classification at the time of a report by Dave Campbell's TX FB. He won the first Denius/UIL Award for "developing talent to the highest degree possible."