Return to Headlines
Board Approves Adult Transition Center Facility Naming Committee Recommendation
April 9, 2019
At the April 9 board meeting, the board of trustees unanimously voted to approve the facility naming committee recommendation to name the Special Education Adult Transition Center the Charmaine Solomon Adult Transition Center. The committee thanks everyone who made a nomination for the naming of the Adult Transition Center. There were many worthy submissions under consideration which made the decision difficult. After a lengthy process based on the criteria established by board policy CW(Local), a superintendent appointed committee used a rubric containing six measures to make their recommendation.
Ms. Charmaine Solomon's nomination was deemed outstanding using the scoring rubric. Through her work as a CASA (Court Appointed Special Advocates) volunteer, her work with at-risk children at City House and as one of the founders of My Possibilities for the special needs community, Ms. Charmaine Solomon continues to make a real and lasting difference in the lives of the underserved populations in Collin County.
Through My Possibilities, Ms. Solomon has given many Plano students with cognitive disabilities the chance to continue their education by providing vocational skills, socialization opportunities, trade skills and independent living skills over the past decade. Ms. Solomon is passionate about helping people and especially about helping people who need that assistance the most to overcome obstacles to reach their full potential.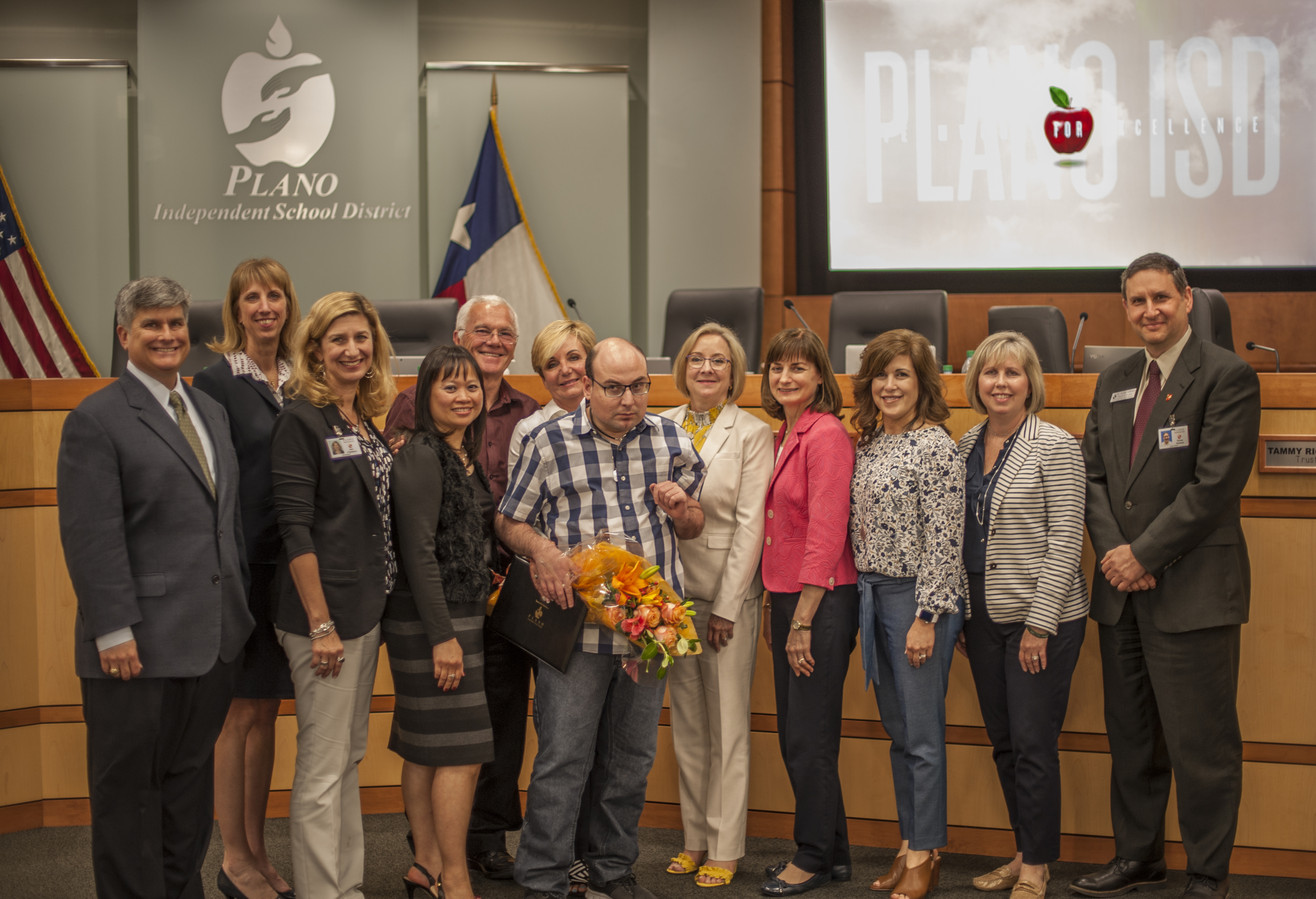 Trustee David Stolle, Superintendent of Schools Sara Bonser, Trustee Jerri Chambers, Trustee Angela Powell, Larry Solomon, Charmaine Solomon, son Kyle, Board Secretary Nancy Humphrey, Trustee Tammy Richards, Chief Operating Officer Dr. Theresa Williams, Board President Missy Bender and Board Vice President Dr. Yoram Solomon.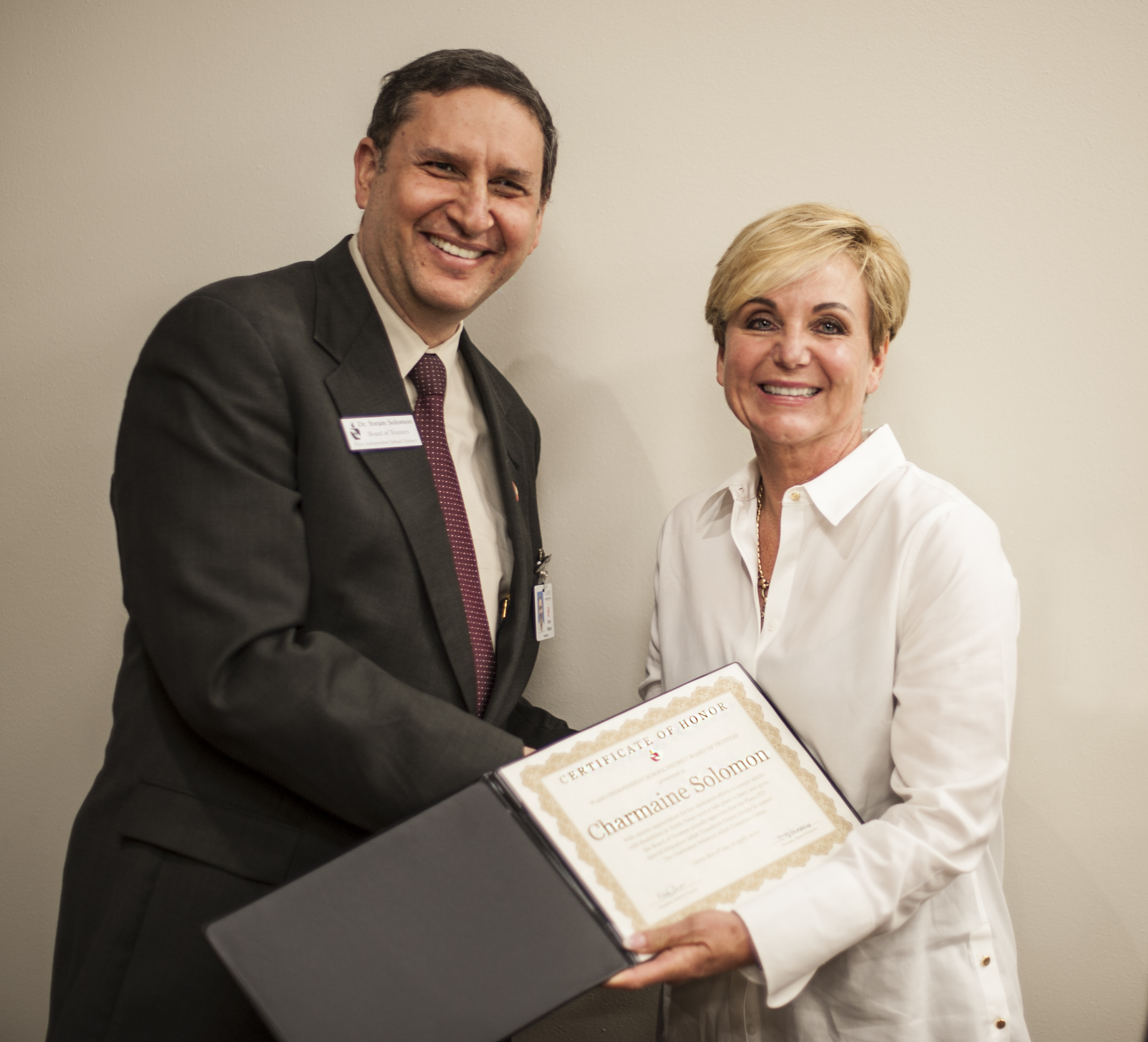 On the board's behalf, Vice President Dr. Yoram Solomon presents the certificate of honor to Charmaine Solomon.

Photo left: Trustee Angela Powell represented the board of trustees on the facility naming committee pictured with Adult Transition Center namesake Charmaine Solomon and photo left, Charmaine Solomon, son Kyle and husband Larry.