Return to Headlines
Apr. 16, 2019 - 60 Computer Science Students Attend Basic TrAIning: Bot Camp Sponsored by Capital One
Plano ISD students helped set a Guinness World Record for the largest Artificial Intelligence (AI) programming lesson. The lesson, hosted by Capital One during Basic TrAIning: Bot Camp included a total of 846 participants from various school districts along with volunteers from Capital One and Major League Hacking.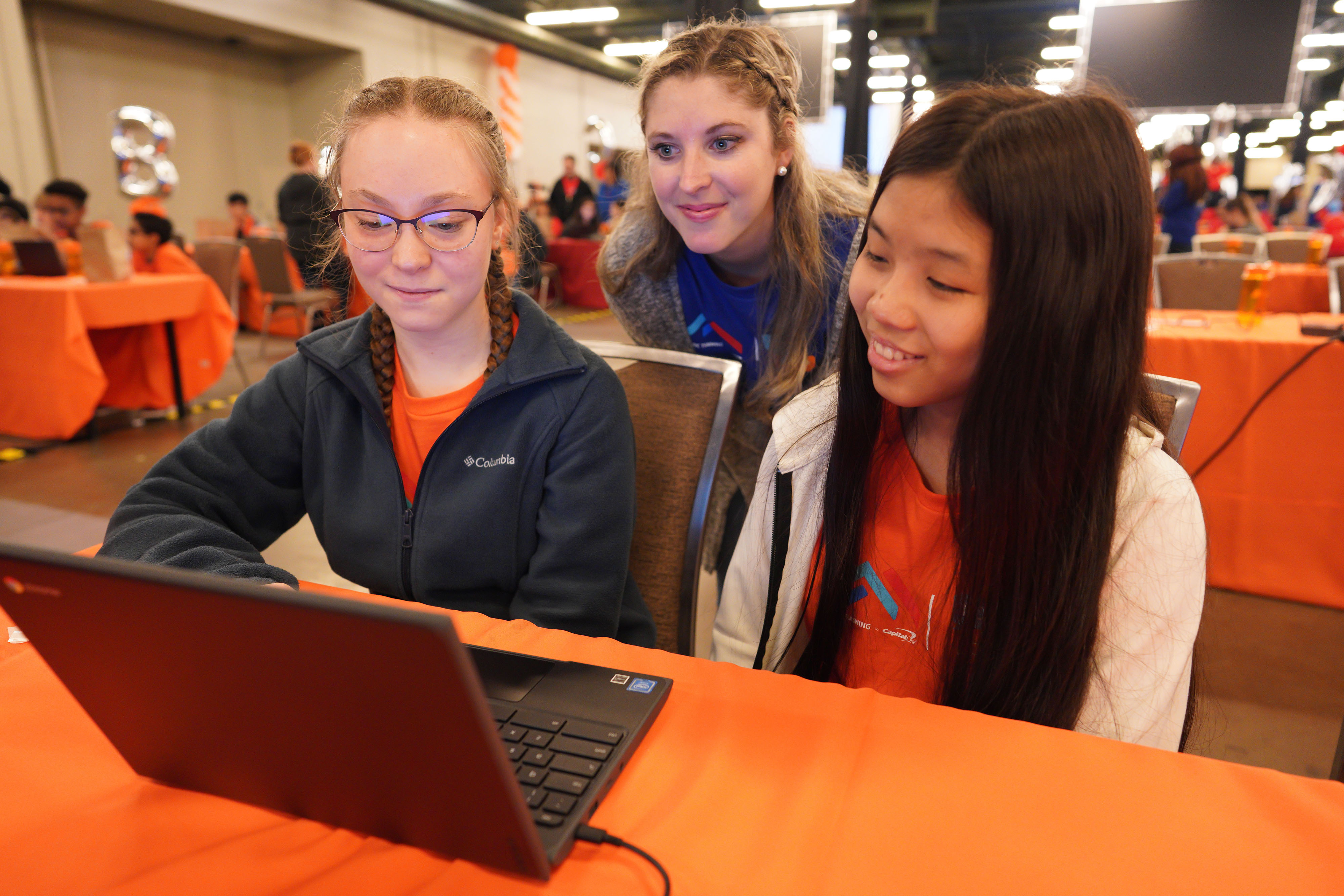 Jasper High School coders: Sherry Cherniavsky and Alise Wang (in orange T-shirts).
Sixty Plano ISD ninth and tenth grade students who are enrolled in Computer Science I, joined with students from other school districts, to learn the fundamentals of Python coding language and build a Markov Chain Bot that learned to communicate like their favorite celebrity. Students were then able to simulate a conversation with the celebrity through the bot. Local celebrity Dallas Cowboys Tight End Jason Witten made a surprise appearance and spoke to students on the importance of STEAM in their future career paths.
"Capital One created the Basic TrAIning curriculum in partnership with Major League Hacking to give students cutting edge resources in AI, software development and problem solving, and to introduce them to opportunities in STEAM fields during a critical period in their education," said Arjun Dugal, CTO, Financial Services at Capital One. We're thankful for all of the students and volunteers who came out today to help us set the GUINNESS WORLD RECORDS title and show the world how fun and rewarding AI programming can be."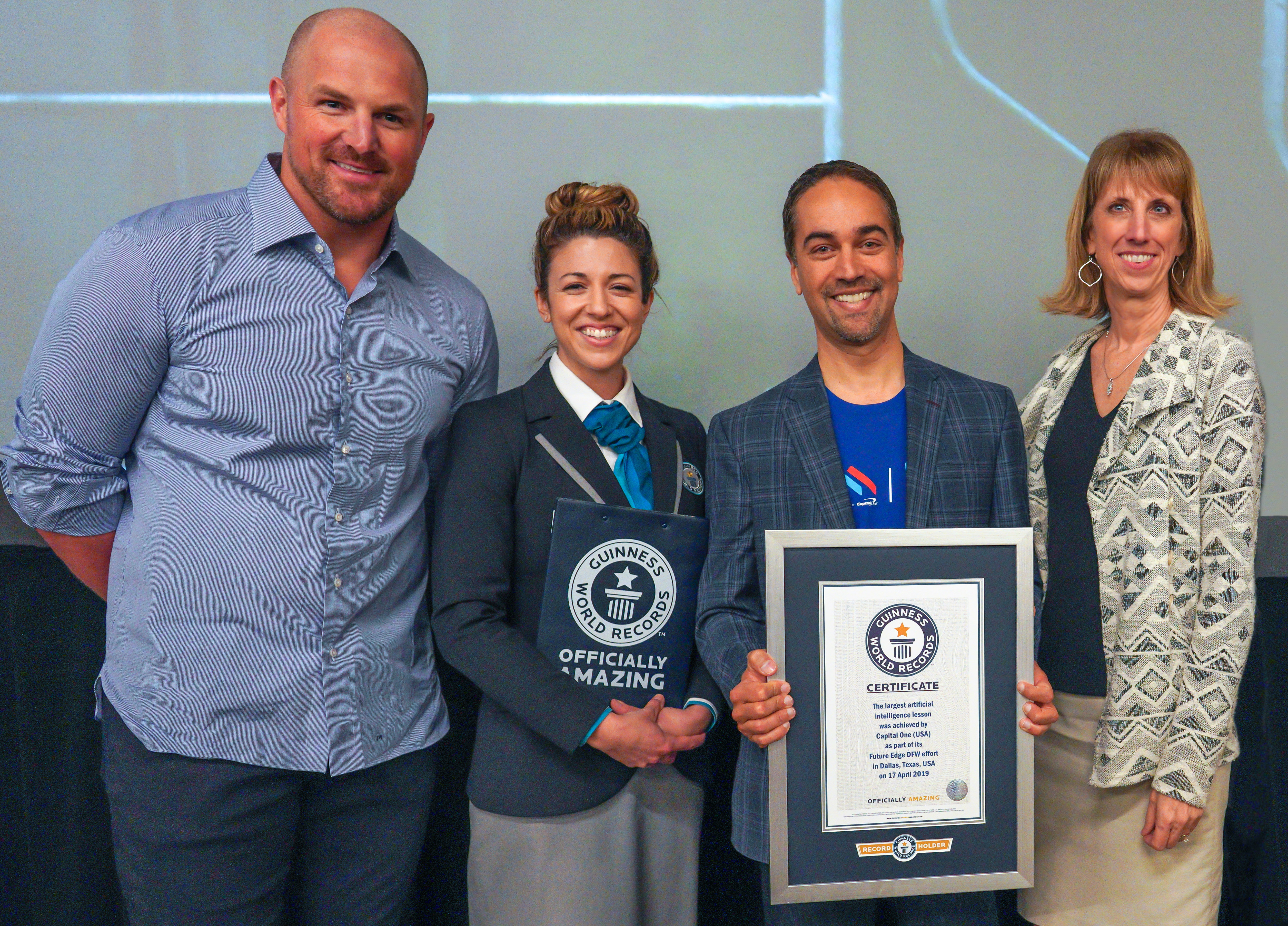 Dallas Cowboys Tight End Jason Witten, Guinness World Record Adjudicator Brittany Dunn, Capital One Financial Service Chief Technology Officer Arjun Dugal, Superintendent of Schools Sara Bonser.
The Basic TrAIning: Bot Camp event launched Capital One's initiative, in partnership with Major League Hacking, to reach 10,000 students in three years with the Basic TrAIning curriculum. The free curriculum teaches students the basic building blocks to the Python coding language through cutting-edge educational practices, such as peer-led instruction and project-based learning, along with relatable real-world use cases of AI and machine learning.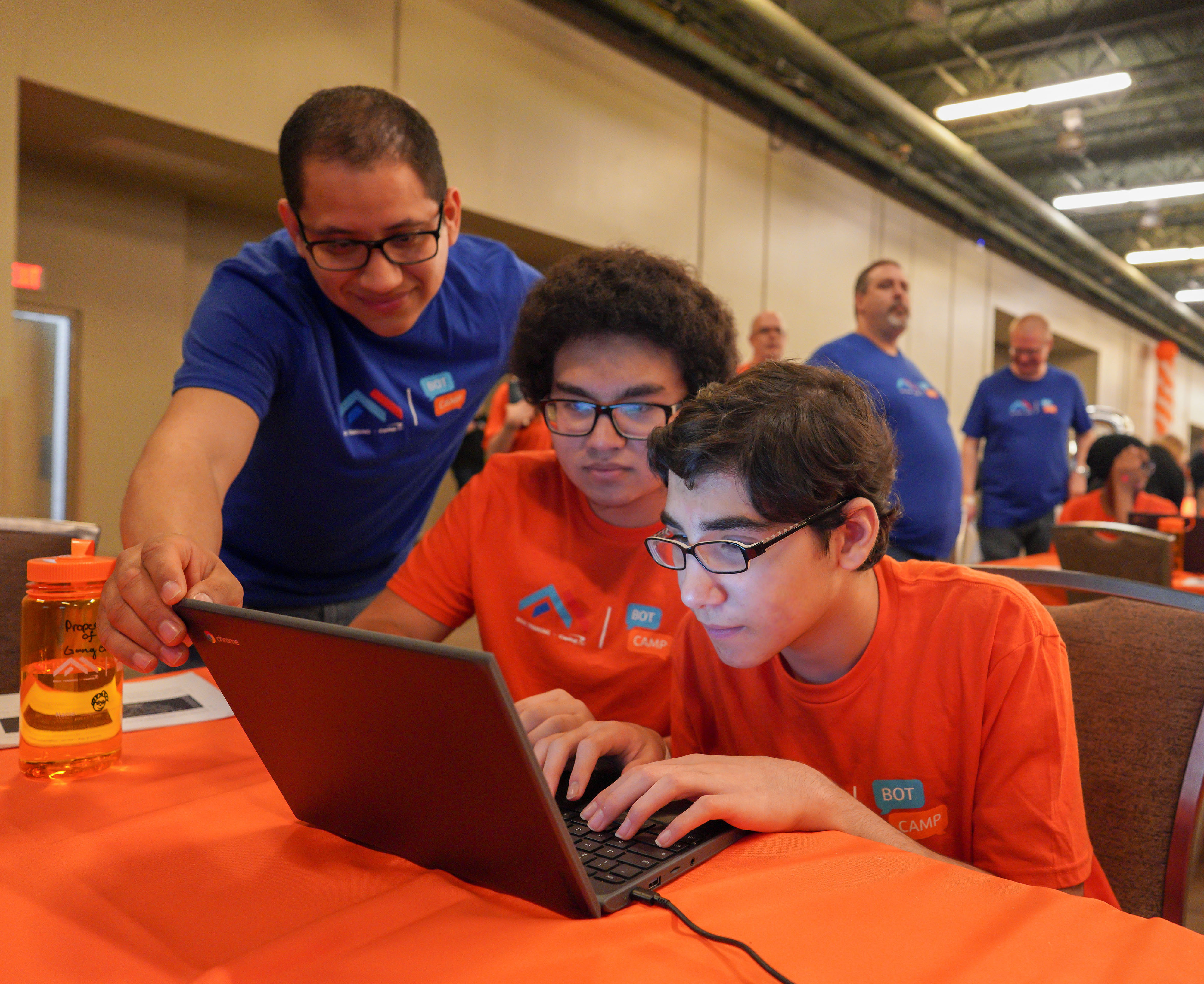 Clark High School coders: Matthew Michaud and Roy Mor.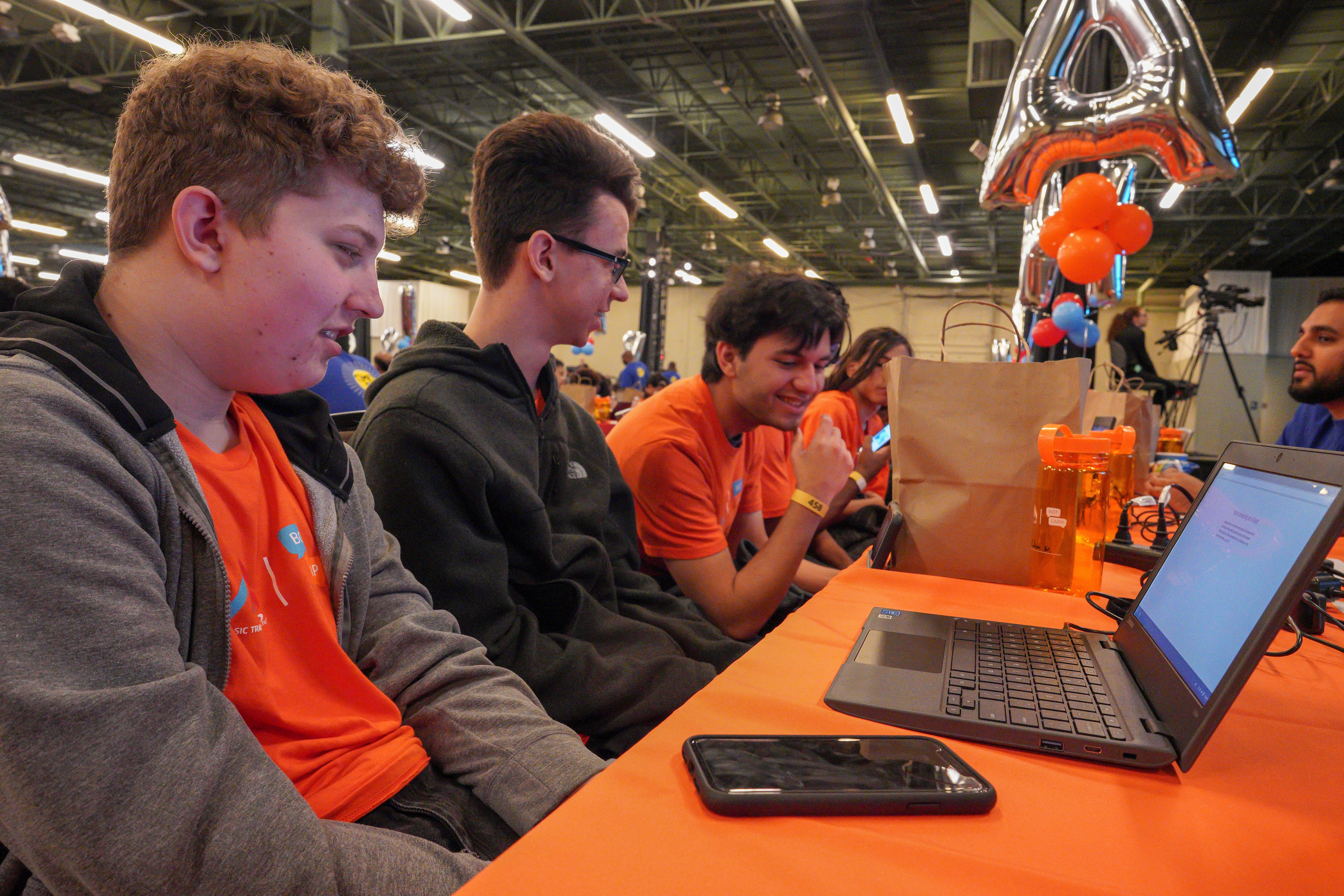 Vines High School coders: Jacob Lewis, Adam Wiseman and Mauro Aviles.