Return to Headlines
120 National Merit Scholarship Program 2020 Semifinalists
September 11, 2019
The National Merit Scholarship Corporation (NMSC) announced the names of approximately 16,000 semifinalists in the 65th annual National Merit Scholarship Program. Congratulations to the 121 Plano ISD seniors who have earned semifinalist standing.
These academically talented high school seniors have an opportunity to continue in the competition for 7,600 National Merit Scholarships worth more than $31 million that will be offered next spring. To be considered for a Merit Scholarship® award, semifinalists must fulfill several requirements to advance to the finalist level of the competition. Over 90 percent of the semifinalists are expected to attain finalist standing, and about half of the finalists will win a National Merit Scholarship, earning the Merit Scholar® title.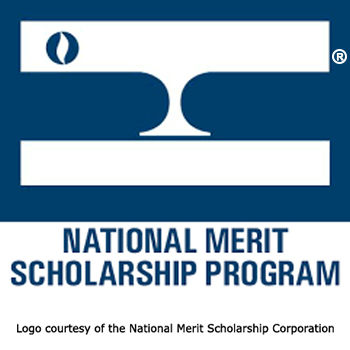 Plano East Senior High School
Nandini Bhardwaj
Arun S. Eswara
Aryan Jain
Nikhil Jeeva
Madison T. Kanjanasim
Prerak Khandelwal
Sarah J. Lao
Michelle Z. Li
Sophia Li
Nitya Lohia
Remy E. Navarrete
Natalie K. New
Daniel R. Parks
Minh-Khanh A. Phung
Kavin Sitsabeshon
Andrei G. Spiride
Rajiv K. Swamy
Robert M. Szot
Zion A. Szot
Sachin G. Talagery
Smaran Velidi
Katie S. Wang
Plano Senior High School
Joshua J. Cheeran
Doreen X. Chen
Rohan H. Chhaya
Travis A. Dula
Mohammad M. Elahi
Andrew I. Hu
Lauren D. Kim
Ashwin R. Koduri
Rebecca Leung
Ruifeng Li
Stephanie A. Martin
Afnan M. Mir
Kareena Y. Patel
Yash R. Patel
Silpa Penumatcha
Carolyn G. Pyun
Akhil Ramesh
Divya S. Ramesh
Veronica C. Rupp
Anushka Saran
Sharan D. Tatineni
Burak H. Torlak
Evan L. Wolfe
Nathan R. Wulfekammer
Jacob Z. Yan
Jamie M. Yi
Joshua R. Yin
Vivian Zhao
Annie A. Zhi
Plano West Senior High
Joseph D. Allen
Ruchi C. Bhalani
Caroline B. Carter
Shenai W. Chan
Shyam S. Chandra
Avantika S. Chellury
Ruilin Chen
Kathy J. Cui
Ashley G. Guo
Mihir Gupta
Mina Hadzidedic
Sameer A. Haider
Isabelle W. Han
Nina L. Ho
Edison Y. Huang
Amritha Iyer
Julian Jaramillo
Leia Jiang
Maxwell D. Jiang
Gloria S. Jin
Megha Khuntia
Matthew C. Lai
Michael Lam
Brent G. Lee
Charles G. Lee
Jonathan B. Li
Daniel Liang
Lauren W. Looi
Jasmine K. Lu
Jonathan D. Ma
Kellyn Mendez
Kevin Meng
Anjana Moorthy
Alisha S. Murty
Thanmayi Parasu
Vikram P. Paresh
Caroline M. Pastrano
Manasvi U. Patel
Avaneesh D. Rade
Kritika Ramesh
Nushrat J. Rashid
Varshini S. Regupathy
Emily M. Ren
Ross S. Richards
Meira A. Rigley
Selim F. Sahin
Hawwa Shahid
Caroline E. Shee
Sanjana Shriram
Donovan J. Spall
Sumati Srivastava
Anna C. Theodore
Neha Thomas
Anqy Tong
Amelie M. Trieu
Kimberly Z. Tsao
Malvika S. Vaidya
Kesavan Venkatesh
Brandon Wang
Grace Xiao
Eddie Xu
Joshua K. Yan
Catherine Yang
Selena Dingling Yang
Andrew E. Yu
Andrew D. Zhang
Peter X. Zhang
Nicholas T. Zhong
Isabelle Zhu
Steps in the 2020 Competition
Over 1.5 million juniors in about 21,000 high schools entered the 2020 National Merit Scholarship Program by taking the 2018 Preliminary SAT/National Merit Scholarship Qualifying Test (PSAT/NMSQT®), which served as an initial screen of program entrants. The nationwide pool of semifinalists, representing less than one percent of U.S. high school seniors, includes the highest-scoring entrants in each state. The number of semifinalists in a state is proportional to the state's percentage of the national total of graduating seniors.
To become a finalist, the semifinalist and a high school official must submit a detailed scholarship application, in which they provide information about the semifinalist's academic record, participation in school and community activities, demonstrated leadership abilities, employment, and honors and awards received. A semifinalist must have an outstanding academic record throughout high school, be endorsed and recommended by a high school official, write an essay, and earn SAT® or ACT® scores that confirm the student's earlier performance on the qualifying test.
From the approximately 16,000 semifinalists, about 15,000 are expected to advance to the Finalist level, and in February they will be notified of this designation. All National Merit Scholarship winners will be selected from this group of finalists. Merit Scholar designees are selected on the basis of their skills, accomplishments and potential for success in rigorous college studies, without regard to gender, race, ethnic origin or religious preference.
About NMSC
NMSC, a not-for-profit organization that operates without government assistance, was established in 1955 specifically to conduct the annual National Merit Scholarship Program. Scholarships are underwritten by NMSC with its own funds and by approximately 400 business organizations and higher education institutions that share NMSC's goals of honoring the nation's scholastic champions and encouraging the pursuit of academic excellence.