Return to Headlines
Plano Mayor's Summer Internship Program
February 6, 2023
Beginning Monday, Feb. 6, Plano ISD sophomores and juniors can apply for the competitive Plano Mayor's Summer Internship Program. Presented by Capital One, the eight-week "learn-and-earn" program – which runs from June 12-Aug. 4 – provides teens with paid internships at some of the area's most sought-after organizations, from national headquarters and government entities to small businesses, local charities and nonprofits. The deadline to apply is March 6. Students earn a minimum of $12 per hour working 20-40 hours per week.
Only the first 400 applications will be considered, so students are encouraged to apply early.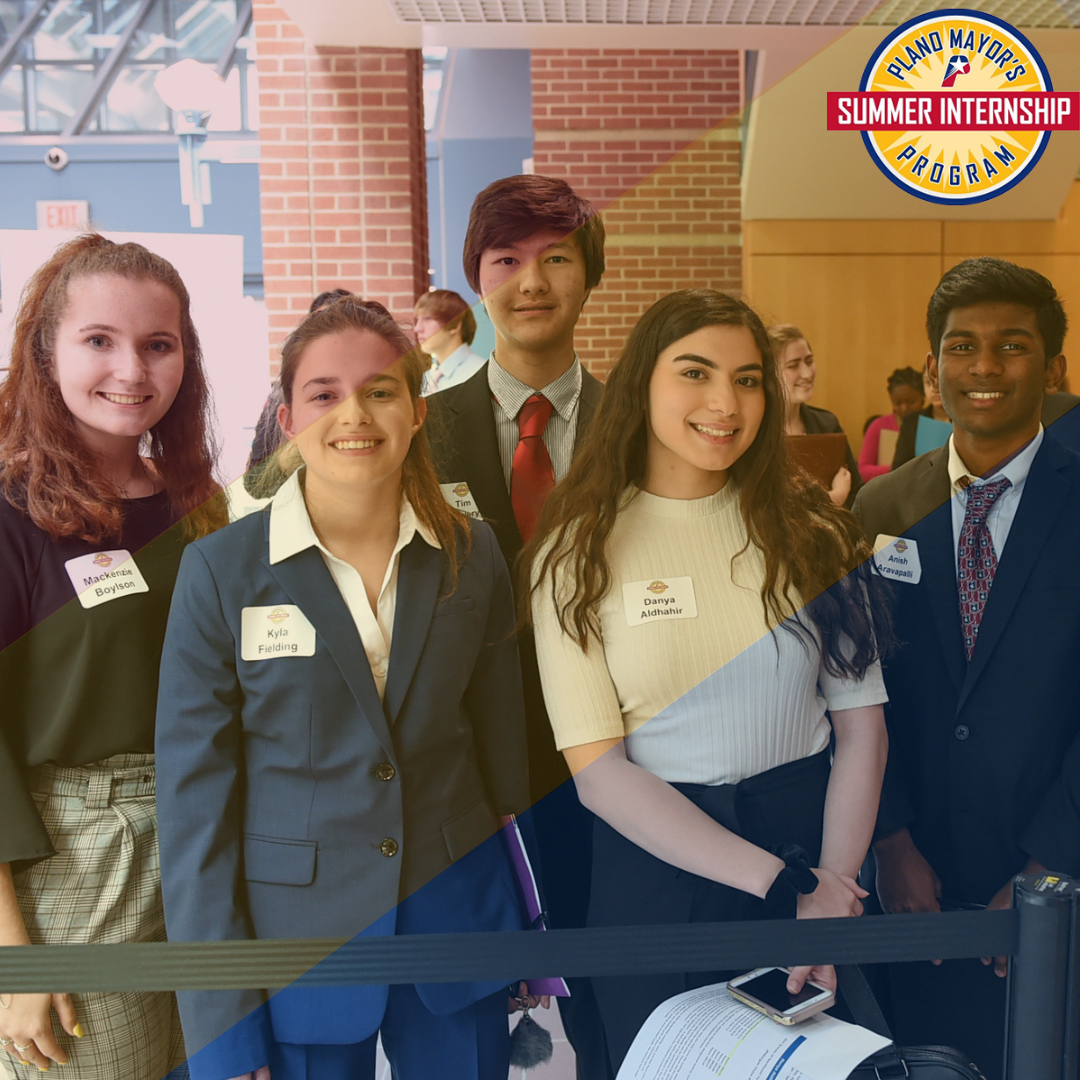 Led by Plano Mayor John Muns, the program prepares the future workforce for a successful transition into college and their life-long careers. Since launching in 2014, approximately 780 students have received summer internships, reaping invaluable benefits from being immersed in a professional workplace.
With internships rivaling those at the college level, students get a wealth of experience – from networking with upper-level management, coordinating events and managing social media campaigns, to budgeting, banking and collaborating on projects. They will work in exciting fields such as hospitality, technology and aviation operations, education, logistics, nonprofits, marketing, medicine and more.

Once again, Mayor Muns has made it a priority to increase the number of AVID (Advancement Via Individual Determination) students in the program, as well as those who will be first-generation college students.
To qualify, students must complete an online application, which includes short essays. Additionally, applicants must be a rising junior or senior at a Plano public high school; have at least a 3.0 cumulative GPA and solid attendance record; be 16 years of age by June 12, 2023; be eligible to work in the United States; and be able to work the entire eight weeks of the internship from June 12-Aug. 4 (or dates determined by the employer).

Other key dates include the mandatory Intern Prep virtual event on Saturday, March 18, and Job Fair on Friday, April 21. If chosen as an intern, students must complete Intern Enrichment and Orientation on Wednesday, June 7, as well as Community Service Day (June; date TBD).
The program culminates with Mayor Muns hosting an end-of-summer luncheon to honor the interns on Tuesday, Aug. 1, at Plano Event Center.
For more info and to apply online. For questions, contact Mary Peltier at mary.peltier@vwaitgroup.com.