Return to Headlines
2021-2022 Planning Update from Superintendent Bonser
May 7, 2021
Superintendent Bonser shared a district update regarding the 2021-2022 school year.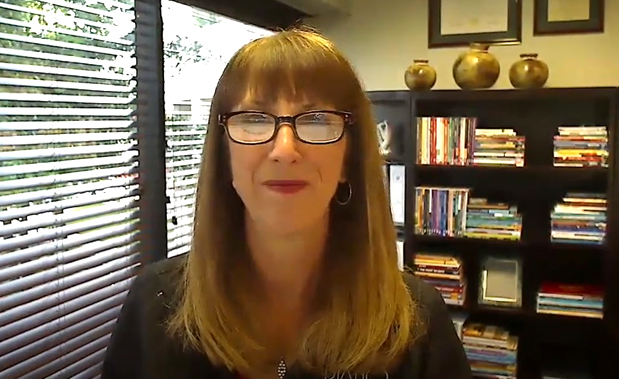 Watch video on YouTube (Closed Captioning in English and other languages available).
Our District is so proud of the tremendous job the Plano ISD community has done persevering through the challenges of this extremely difficult year. We are very grateful for all you have done to support our students, staff and one another every step of the way. We could not have done this without you!
As the end of the school year approaches, we want to provide you with several updates about the 2021-2022 school year and, in particular, one change we are implementing beginning next Monday, May 10, regarding wearing masks outdoors for the remainder of this school year (Item #3 below).
The Plano ISD Administration has taken the following three-pronged approach toward planning for the next school year:
Part I – The Instructional Plans: Next year, Plano ISD will return to a traditional face-to-face instructional schedule that does not include co-seating, hybrid or PISD School@Home. A Plano ISD virtual school choice is being developed and, pending legislative approval for funding, more information will be provided to parents soon. You may view a presentation of this information from the April 6 Plano ISD Board of Trustees Work Session.

Part II – The COVID Impact: The District is taking a whole-child approach with planning that encompasses the social and emotional needs, as well as the academic needs, of our students. Each campus is in the process of developing a transition plan for the new school year as well as planning for back-to-school events. Social and emotional wellness lessons for each grade level are being embedded into the curriculum for an integrated approach to student wellness.
Plano ISD has been closely monitoring student academic growth at all grade levels and subjects. A report was presented at the May 4 School Board Meeting. We are so proud of the accomplishments of our students through their hard work, the outstanding efforts of the teachers and staff and the constant support from our parents. In areas where we did not see as much growth as in a typical year, we are creating intervention and support plans that include curriculum revision, accelerated instruction, intervention strategies for students, and progress monitoring as well as summer learning opportunities for students who need more support.
Part III – Health and Safety Protocols: At our May 18 School Board Meeting, we will provide an update on health and safety protocols heading in to the new school year. While a more detailed report will be provided at that time, we would like to make you aware of two items related to masking/face covering protocols:


Effective May 10, 2021: Due to improved conditions in our community, the warmer weather and revised guidance from the local health department, Plano ISD will be making masks optional for students and staff who are engaging in physical activity outdoors and maintaining a safe distance from other people not in the same household. This will remain in effect for the remainder of the 2020-2021 school year.
When we launch the fall semester, masks and face coverings will be optional at all district campuses, facilities and events. Plano ISD will continue to monitor trends and will adjust protocols accordingly should the need arise.
We have come a long way and learned much during this time. As the conditions around COVID-19 continue to improve, the transmission rate remains relatively low and staff members have had the opportunity to receive vaccinations from Plano ISD or other vaccine providers. As such, we are looking forward to a return to more normal operations and traditions.
We look forward to welcoming our students, families and volunteers back to school next year. Thank you for your continued support of Plano ISD and, on behalf of the entire Plano ISD team, I hope you and your family have a successful end to the school year and a very relaxing summer.