Deborah Rivera, Elementary Excellence in Teaching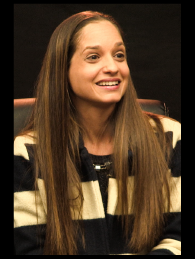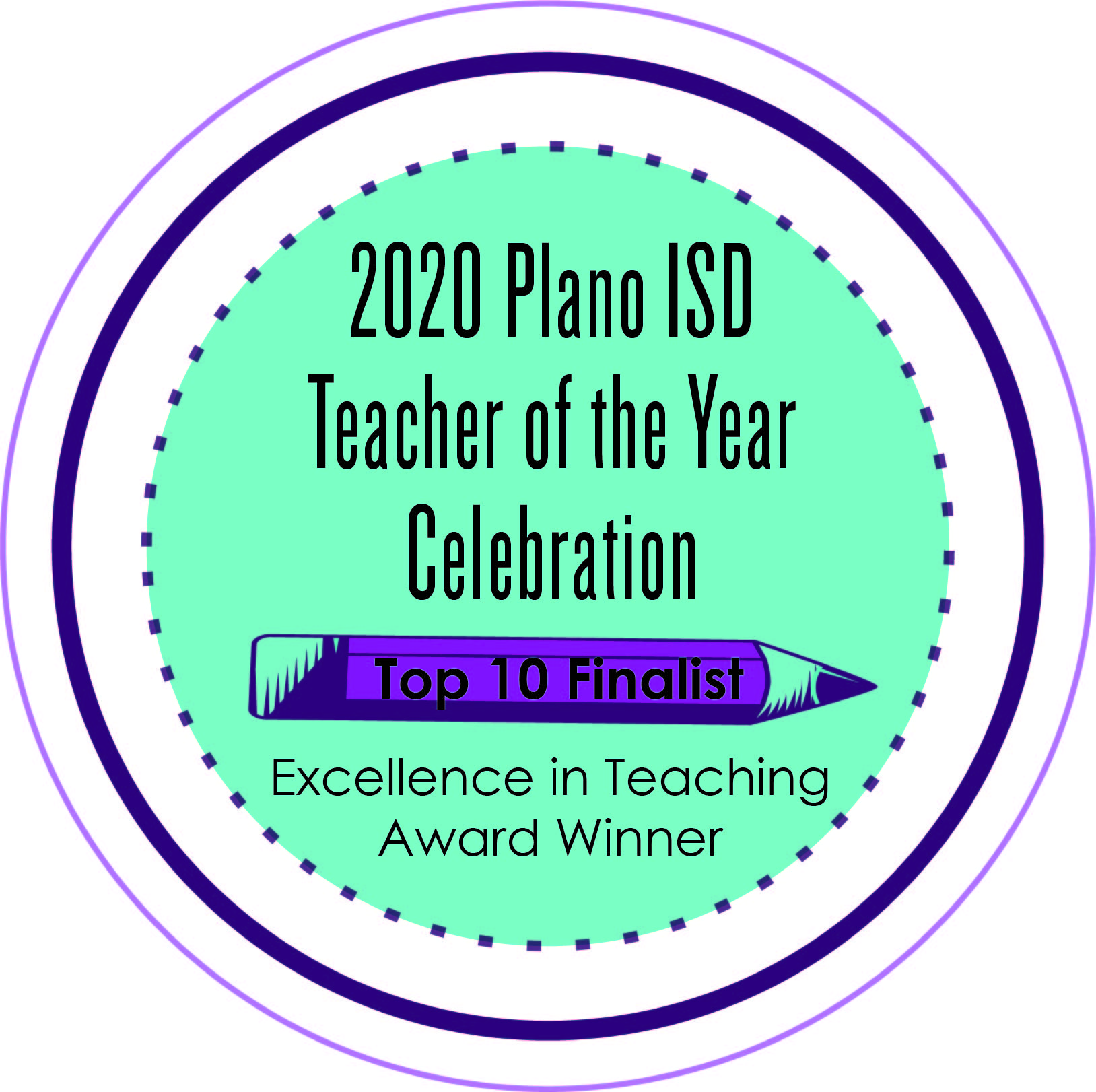 Isaacs Early Childhood School - Pre-K Bilingual Teacher
Teaching Philosophy
Teaching has been my life. I started teaching when I was nine-years-old. I had full-time working parents, and that did not stop them from having their fourth child. My little brother Sammy came into our lives, and I immediately knew my calling. I learned how to clean, feed, nurture, educate and protect that selfless child.
Years went by, and I graduated from high school. Instead of pursuing a teaching degree, I graduated from college with an Accounting Major. My family had many financial difficulties, and I blamed it on their professions: teachers. Therefore, I worked in the financial industry for ten years knowing that it was not fulfilling my interests. One day sitting at my daughter's school patio, I started talking to an older man. We debated teaching philosophies and beliefs. After a while, he was offering me a job as a teacher's assistant position. It turned out that he was the school principal. I guess he saw my potential as a teacher while I was not following my true passions. I accepted his offer, and I was motivated to be the best teacher assistant I could be. I planned lessons; I helped with behaviors; I took the initiative without it being my duty. I enjoyed doing it.
After more than ten years working as a TA and raising my own family, we decided to move to the United States. Here, I was determined to become a teacher. I pursued the alternative teacher certification. It was hard work but satisfying. I never felt so HAPPY and BLESSED. I started teaching preschool bilingual half day. Shortly, I was given an additional challenge. Plano ISD decided to start a full-day program, and my principal gave me the opportunity to lead the classroom. It was a completely new experience, and there was no guide or pamphlets to show you the process. It was a roller-coaster, a big challenge, and I loved it. After three years teaching full day, I felt great. I felt I mastered both the curriculum and the time management (something very difficult when you have pre-schoolers). So, Plano ISD decided to add three additional challenges. Plano required all prekindergarten teachers to be certified to teach special education students. They were aiming for integration. They wanted special education students to be integrated as much as possible to their general education peers. I had to study hard again and pass another TEST in order to keep my job, a job I loved. A subsequent challenge was implemented when the administration changed the curriculum from Frog Street to UBD, a completely new philosophy of teaching. A third challenge arose this year when the school opened a team leader position which I thought would fit me perfectly.
In those three challenges, I guess lies my philosophy. First, I am a strong believer of inclusion, this program not only benefits special education students but it also fosters patience, understanding and tolerance from the general population. The special education students do need models for them to learn social behavior, but our society strongly needs to learn how to care and respect everyone no matter their disabilities or needs. I am passionate about the subject, and I will be their biggest advocate.
Secondly, teaching the UBD curriculum has made me a better teacher. This method is a backward design where the teacher starts by thinking about the expected outcome at the end of each unit, and then the teacher plans accordingly, taking into account the student's strengths and weaknesses. At the end of each unit, an assessment is given, and the teacher can evaluate the results to auto-reflect on her teaching. It helps the teacher to improve and/or re-teach the lesson or move onto a different outcome.
The third important philosophy is leadership. I enjoy helping, motivating and guiding people to see their potential. I can easily see through people and gather their strengths to make a team succeed. The success of a school community depends on great leadership and people skills. A leader unites and motivates people to be the best they can be.
YES, this is my philosophy and that sums on why I should be the Teacher of the Year!
Principal's Recommendation
Positive, energetic, dedicated, passionate, respectful and caring are all words the Isaacs staff use to describe Deborah Rivera, four-year-old Bilingual PPCD teacher. Isaacs Early Childhood School is well represented with Deborah Rivera as our candidate for Teacher of the Year.
An amazing educator, Deborah Rivera's enthusiasm, positivity and high expectations for herself are a model for others to follow. Mrs. Rivera respectfully partners with colleagues, positively impacting staff, students and parents. As a first-year team leader, she actively listens to her team, building consensus and providing a safe space for team members to collaborate.
Teaching four-year-old children in their first school experience is often challenging. Minute-by-minute and day-by-day, Mrs. Rivera models exemplary behavior toward all students, never appearing to fluster even with the most challenging students. She sets the tone for high expectations and positivity toward all students in her classroom.
Using the Prekindergarten guidelines to target instruction, social and emotional learning is taught alongside academics. Lessons in kindness, empathy, relationship building, responsible decision-making and building responsible relationships are explicitly taught, giving students a strong foundation in these lifelong skills.
Mrs. Rivera's delivery of instruction is energetic and inspiring. It is amazing to watch her teach and equally amazing to see how the four year olds respond to her enthusiasm. Learning in Mrs. Rivera's classroom is fun, engaging and student-centered. She is very creative and innovative in developing activities that foster learning. Mrs. Rivera looks for opportunities that optimize student progress in all areas of learning by differentiating instruction to meet the specific needs of each individual child.
Mrs. Rivera's dedication to the teaching profession is evident in how she plans, prepares, learns and grows as an educator. As a teacher of four-year-old bilingual students, this is the first year that Mrs. Rivera has had special education students in her classroom, and she has jumped into this new challenge, studying for the special education certification test and passing it. She has learned along with her children.
Mrs. Rivera is passionate about her profession and how best to deliver instruction, so that her children are ready for kindergarten and beyond. As a lifelong learner, she continues to search for optimal learning experiences for her students. She persists in finding the "hook" that promotes student engagement and interest. Her students know that she cares about their welfare and learning potential. Her students always come first.
From her first communication with parents at the beginning of the school year, Mrs. Rivera builds a relationship with each family, developing a strong partnership between school and home with the ultimate goal of student success. Parents become collaborators in their child's education, confident that Mrs. Rivera will listen to their celebrations and concerns, no matter how big or small. As she shares her love of teaching their child, the family is treated with respect and given support and encouragement to advocate for their child.
Deborah Rivera is an all-around excellent educator. She exhibits characteristics of exceptionalism, inspiring students of all backgrounds and abilities to learn and has the respect and admiration of students, parents and colleagues. She is excellent at incorporating pictures of the students in lessons and play which makes the lessons meaningful, intentional and successful. She is also a great communicator with the parents of her students, keeping them informed and connecting learning from school to home and vice versa. We know at this foundational level, the love of learning is started, and with her guidanc,e her students are sure to be ready for school AND excited for the fun!!!
If chosen as the Plano ISD Teacher of the Year, Deborah Rivera would represent the district as a positive, energetic, dedicated, passionate, respectful and caring educator.
Jane Oestreich
Principal