Laurel Hagen, Elementary Excellence in Teaching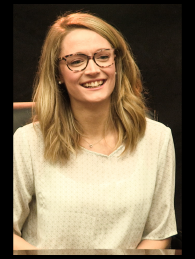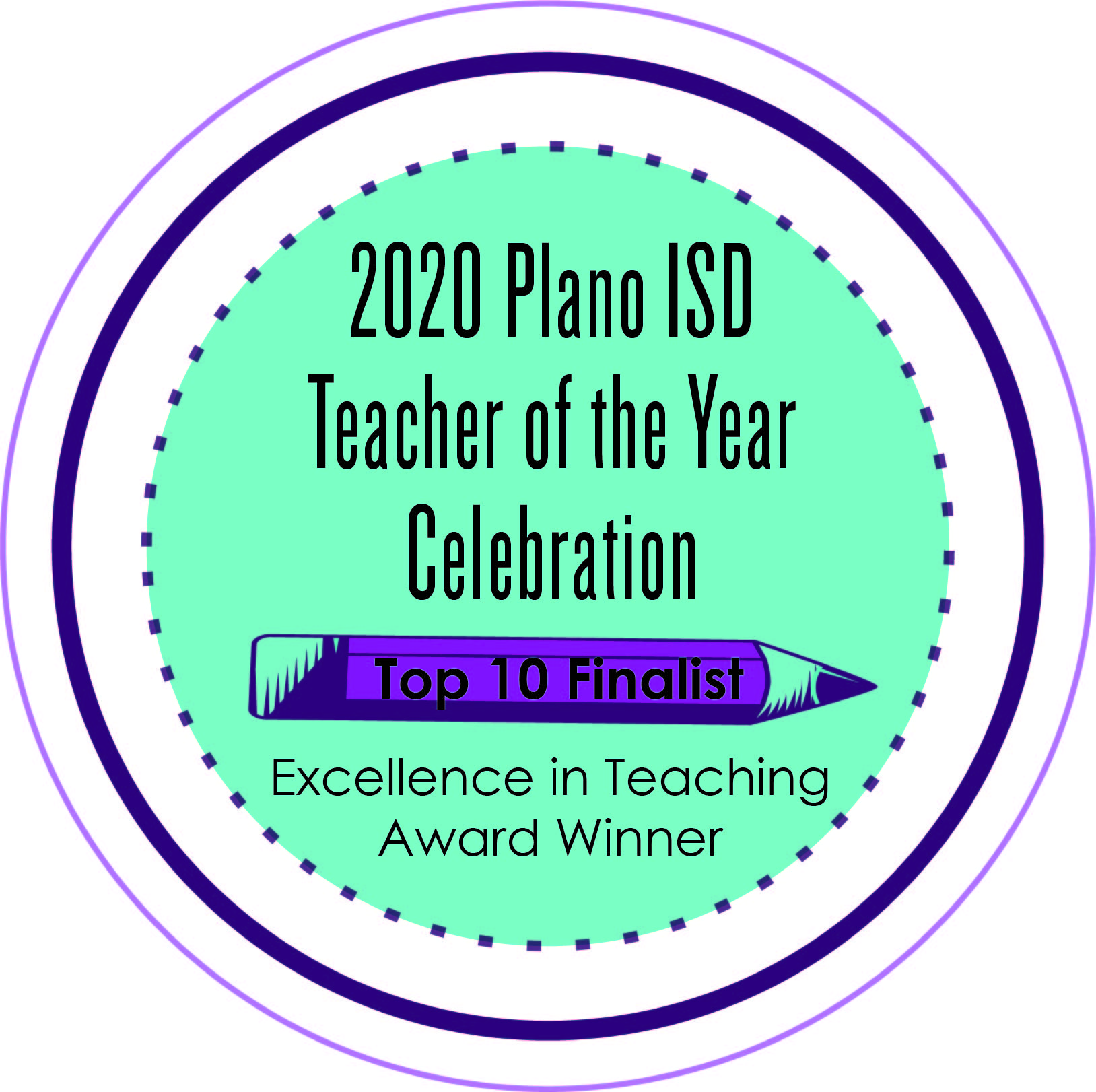 Mathews Elementary School - Special Education Teacher
Teaching Philosophy
"You are the most talented, most interesting and most extraordinary person in the universe. And you are capable of amazing things." This quote, from The Lego Movie, speaks boldly as it hangs above our classroom door. It is a reminder that is seen every time we leave our classroom and is spoken to my students each day. One of my student's asked for it to be read to him each morning and afternoon. He slowly started to memorize it little by little, and by Thanksgiving break he had it completely memorized. My students attend their homeroom morning meeting with their peers each morning. Shortly after my student had memorized the quote, the prompt one morning in his homeroom was, "name one thing you are good at." He waits patiently for his turn each morning, and sometimes he will ask what the prompt is or ask what it means, and I will change the question to one that he understands and can answer. On this particular morning, it became his turn, and he started to quietly recite what I thought was our classroom quote, but then stopped, turned to me and asked, "Can I tell me friends? Can I tell them…You are." I said "Oh! You want to tell them the quote from our class?!" He said, "Yea! I want to tell them!" He then recited the quote to his class with the biggest smile on his face. His class clapped for him, and his homeroom teacher told him how he did such a wonderful job. I told him he did such a good job, and that I was so proud of him! He clapped as his classmates were clapping, giggled and turned to me and said, "Ms. Hagen, I did it! I'm so proud of myself!" He now recites it when he gets to school and when he leaves for the day.
These words, these phrases, these truths, have become the backbone of my teaching philosophy. This composition of words breathes life and provides a contagious rhythm of positive energy and joy that I strive to fill my classroom with every day, as I seek to accomplish my mission. My mission – to provide a learning environment enriched with compassion and opportunities that allow my students to acquire skill sets they can grow and utilize successfully at school, at home and in the community. My mission – to let each of my students know that they are worthy and they are talented, interesting, extraordinary, capable and can accomplish amazing things in life.
As a campus self-contained special education teacher, I have had the privilege to teach students that are each so beautifully unique and have many diverse needs that need to be met daily. We may be a small class, but we are a large family. Our family consists of a multifaceted team of professionals that work collaboratively together in order to create an Individualized Education Plan (IEP) that will provide our students with the highest quality of educational excellence, accommodations and care. The heartbeat of each team and IEP is my student. As a team, we cultivate a plan that aims to enrich each of our students' lives with emotional, cognitive and physical growth, so that they can be successful not only in school, but at home and in the community. I feel very fortunate to have the opportunity to teach my students year after year during their time in elementary. This provides my students with a sense of consistency that allows them to cultivate relationships built on a foundation entrenched with trust, rapport, compassion and respect.
My students excel when they are provided an environment built around structure and routine, but it is also important to me that I provide an environment that can be flexible and allows them to learn to cope with changes. Each day is a journey for my students that may not look like the day before. My team and I work together to provide our students with tools and strategies to be successful and surround them with encouragement and support. We utilize organizational tools to help promote a structured environment, such as the use of visuals to teach procedures and routines. My students use a visual icon schedule that is based on fifteen-minute rotations we run throughout the day.
I believe it is important to utilize Plano ISD's district resources and learn from the expertise and knowledge provided to us by professionals in our district. I implement evidenced-based, researched-validated, instruction and curriculum that my staff and I have been trained on, which allows us to meet the varying needs and disabilities of students in our classroom. In our classroom, we use Applied Behavior Analysis (ABA) based curriculum and utilize teaching methods such as, Discrete Trial Training, Pivotal Response Training and Functional Routines. In our classroom, we use specially designed curriculum and provide adaptations so that we meet the unique needs of each of my students. I believe in providing my students a Universal Design for Learning framework that provides them with multiple means of representation, action and expression and engagement.
Positive behavior supports are embedded in our classroom to help facilitate success throughout the day for my students. I use positive behavior supports with my students to facilitate the teaching of social skills, appropriate behavior, self-regulation/calm down strategies and independence. These lessons and tools allow my students to be successful in our classroom setting and allow them to have rewarding experiences with their peers in the general education setting. I believe it is important for my students to have opportunities to learn alongside their peers, and it is important that my team and I are teaching my students skills that promote progress and can be generalized across multiple settings with multiple people.
My students communicate in a variety of ways, and it truly fills me with a sense of wonder and awe to watch each of them evolve in their language acquisition. As they acquire more vocabulary, they are opened to moments that fill them with excitement, curiosity and confidence. We work very closely with our Speech Language Pathologist and Assistive Technology team to provide each of my students a program, specifically catered to them, to help them grow in their communication skills. Our Speech Language Pathologist plays a vital role in our students' lives, as they work with our students, almost daily, to teach and support their communication goals. I teach both verbal and non-verbal students. Our classroom is unique though, in that all our students have voice output devices that aid in providing them growth in communicating in various ways throughout their day. For my students who are non-verbal, their voice output device is their main form of communication. I believe it is important to provide as many opportunities throughout the day that promote the use of their voice output devices so they can develop functional vocabulary that allows them to learn to self-advocate their wants, needs and feelings with those around them.
I believe the key to evolving as an educator is to never stop evolving as a student. As humans, we are not meant to be stagnant. We are meant to continually grow, thrive, learn from each other, learn from our mistakes and work through experiences that drive us to grow stronger and wiser. The beauty of being a teacher to all my students, both current and past, is that I get to learn from them every day. They are a light in my life that drives me to be a better person and teacher. Each of my students possess different gifts and talents that have an impact on those around them. They inspire a ripple effect that enriches the lives of all of those they come in contact with and it is an honor and blessing to be their teacher.
Principal's Recommendation
To the Members of the Teacher of the Year Selection Committee:
It is a great honor for me to recommend to you our Special Education Self Contained Teacher, Laurel Hagen, as a nominee for the Plano ISD 2020 Teacher of the Year. Mrs. Hagen is truly deserving of this award, as she is one of the most dedicated educators in Plano ISD. She truly is the living definition of what outstanding teaching looks like each day.
When I think of Mrs. Hagen, the words that jump immediately to mind are gifted, dedicated, progressive, engaging, creative and a servant leader. Mrs. Hagen is gifted not only in her ability to learn and try new things, but in her desire to take students to places academically that some might think impossible. She engages students with her humor and her love for learning and is creative in her approaches to both teaching and problem-solving. For example, this year, in order to create real-life learning examples she created a coffee cart where she and her students visit classrooms and use play money in order to practice writing, counting and communication skills with teachers. She has also created complex and brilliant travel/plane simulations for her students, social skills opportunities and utilizes collaborative planning with general education and resource teachers. She is always looking for ways to create authentic learning opportunities for her students. It is nothing short of amazing.
As far as instruction, Mrs. Hagen is currently engaged with every grade level as they work collaboratively to meet the individualized needs of the students served under special education. Mrs. Hagen personifies teaching at its absolute best and is masterful at guiding her colleagues to reach very similar heights for their students.
Mrs. Hagen is also an integral part of the Mathews staff and the greater Mathews community. As a leader in differentiated learning, she provides her colleagues with the support needed for them to be successful with their own students. Mrs. Hagen also spends countless hours after school working with others and supporting anyone who might need help. I truly do not have enough space to list all of her accomplishments and all she does for this school. Mrs. Hagen is an outstanding teacher, colleague and leader. She is the type of teacher from whom every student should have the benefit of learning in our district. She is an amazing educator in all facets of our profession.
I am honored to work with Mrs. Hagen and I am privileged to recommend her as an excellent candidate for the Plano ISD Teacher of the Year. Mrs. Hagen is a master teacher who is truly worthy of this honor. She would be an excellent representative for our district.
Sincerely,
Ryan Steele
Principal