Bryan Dixon, Secondary Excellence in Teaching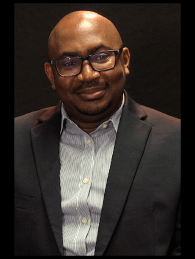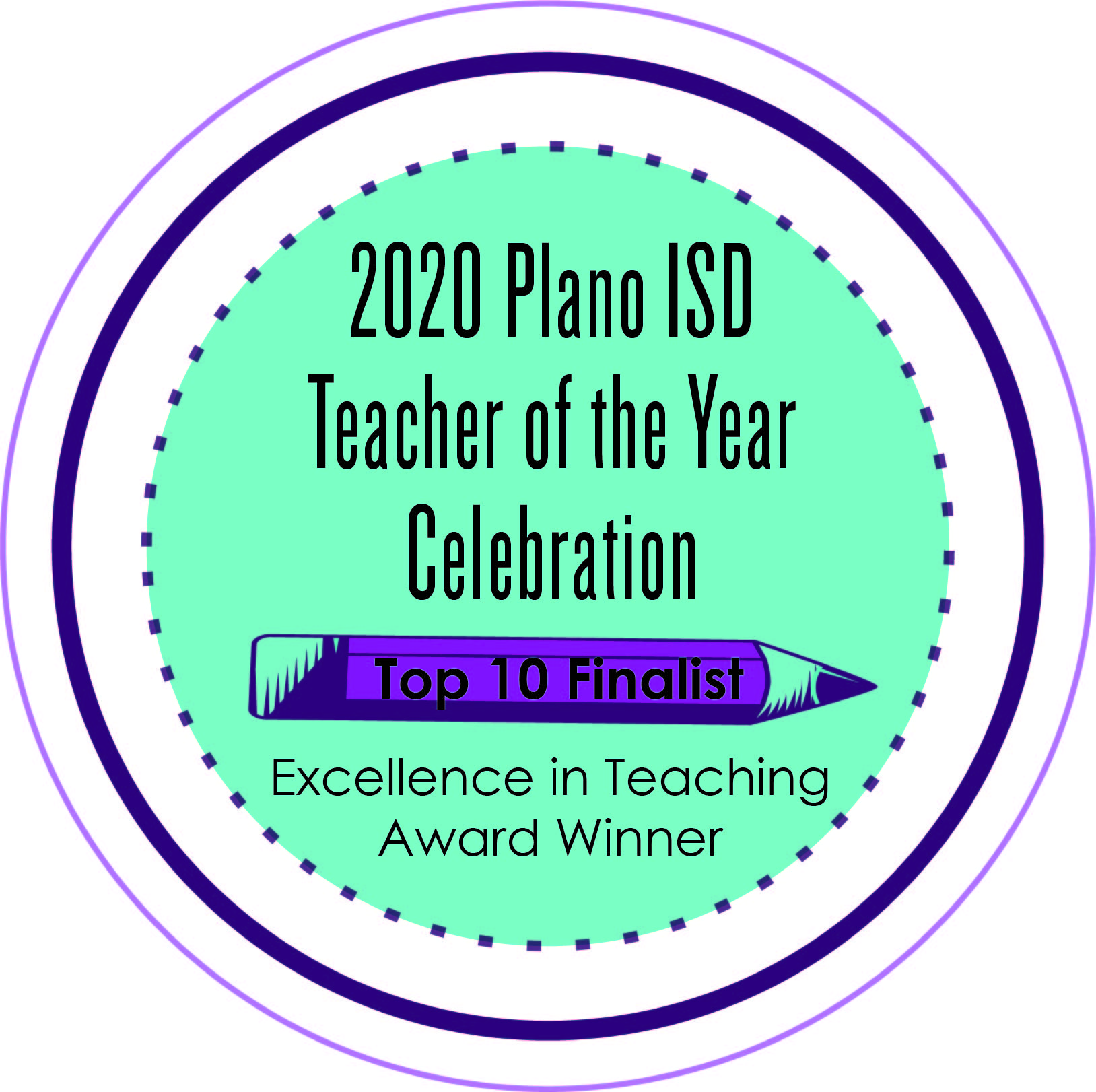 Hendrick Middle School - Special Education Teacher
Teaching Philosophy
I believe that being intentional in building relationships and making connections with students is the foundation for ensuring that students achieve their goals, both academically and socially. By providing a supportive and non-judgmental classroom community, I have learned that students will begin to trust you with their stories which is equivalent to them trusting you with their life.
When students are worried about adult problems (parents losing a job, homelessness, lack of food, etc.), and they share their concerns with you, it speaks volumes to the power of the relationships that I've built with students. To then be able to intercede on behalf of the student and allow him/her to focus solely on just being a student, brings about a dynamic change. Rather than resorting to familiar behaviors out of frustration and fear, the student shared the story which allowed the cultivation of his/her resilient spirit and gratitude, which resulted in both academic and emotional learning for all involved.
I approach each school day with intentional focus on the positive attributes of the student rather than their deficits or struggles. When students are overwhelmed and having a difficult time managing and regulating their emotions, they may engage in uncharacteristic risk-taking behavior, which leads to negative interactions with peers and adults. These experiences present an opportunity to learn constructive coping strategies and practice restorative activities with peers and/or teachers impacted by the student's behavior; thereby demonstrating to the student that mistakes can be overcome and relationships restored with effort and regulated emotions. I encourage students to take ownership and accountability for their actions by being transparent and modeling the pro-social behaviors I know they are capable of when faced with adversity. I embrace the challenge of delivering explicit instruction in the classroom that teach and model social and emotional skills, providing opportunities for students to practice, refine and apply those skills throughout their school day to maximize student's potential for daily growth and future success.
In life, we all make mistakes but those mistakes do not define who we are and what the future holds for us. When a student is reluctant to engage with me following a negative interaction for fear that I may be upset about something that was said or done during a frustrated or angry outburst, I remind them that we begin every day with a blank canvas. A canvas that they can create a masterpiece of achievement, growth, application and freedom from the possible adverse childhood experiences (ACEs) that may have influenced past choices. A canvas that they can color in the lines with precise creativity or color beyond the lines and create an abstract work of art. Either way, drafting their own story with illustrated pages of growth and development from a place of authenticity and acceptance, my students learn to love and display the absolute best version of themselves. As educators, we too desire an opportunity for a fresh start and the chance to show the world the best version of ourselves. By creating a safe, inclusive and risk-free classroom community, it reassures my students that I am committed in my efforts to empower them to become independent, resilient critical thinkers who can, and will, positively impact their present and future relationships, academic achievement and adulthood in an inclusive society.
Six years ago, I made the decision to become an educator because I chose to uplift, lead, inspire, motivate and make a difference in a child's life. The decision to teach has brought a sense of joy, meaning and purpose to my life. Each day, I wake up fully rested, recharged and regulated because that is the type of educator that every student deserves. I am thankful for the opportunity to celebrate the success and growth of my students. I believe that making every effort to celebrate birthdays, touchdowns, academic success and behavioral growth every day is essential to preparing students for a better tomorrow. Celebrating every triumph, no matter how small, for my students helps them establish confidence in their abilities, as well as foster rapport building within our academic community. I create an educational environment conducive to learning for students as they navigate their way through this educational expedition and embark on a life-long journey to navigate a world that may not have shown them the best that there is, but a world where they can be better each and every day. I teach, they learn. I teach, I learn. I teach.
Principal's Recommendation
To the Teacher of the Year Committee:
It is my sincere pleasure to recommend Bryan Dixon as the Plano ISD Teacher of the Year. As I sat down to gather my thoughts of Mr. Dixon as a teacher, the word that incessantly came to the forefront is AMAZING. Mr. Dixon's ability to teach, guide, inspire and mentor young learners is amazing in every way.
Mr. Dixon is compassionate, has a true heart for kids and goes above and beyond to show genuine care and concern for students, those in his classroom and many that are not. His students know that every day is truly a new day, a fresh start, a new opportunity to grow and learn, academically and socially. Mr. Dixon works with students who struggle with significant academic and behavioral challenges. He does not allow these challenges to define his students and empowers them to recognize their individual strengths. Mr. Dixon has a true gift for helping students find their voice through difficult situations while learning the curriculum and more about themselves each day.
In my effort to capture the true spirit of who Mr. Dixon is as a teacher, I decided to ask his current students and the parents who trust him to educate and nurture the growth and development of their child(ren) to share their thoughts about Mr. Dixon. These words bring tears to my eyes and will give you a glimpse into what makes him such an amazing teacher.
I have often referred to Mr. Dixon as the "student whisperer" as his understanding of my son's needs, both emotionally and academically, is truly a wonder to behold. Mr. Dixon has a way of connecting with children to help them become the best version of themselves regardless of their challenges. His calm, patient and logical approach has been a Godsend in supporting my child during a very dark time, and I credit Mr. Dixon with being the guardian angel who has protected, supported and coached my son through middle school. (Hendrick Parent)
Mr. Dixon builds trust with his students by being authentic. His students know that he will always be there for them and will do everything possible to ensure their success. Along with being a role model and leader for the students in his classroom, Mr. Dixon reaches out across the campus and touches the lives of students he does not even teach on a daily basis. He pours into the lives of all of our students by getting to know them and allowing them to be their authentic selves without judgment as they learn and grow together. The words his students use to describe him speak volumes and provide insight into his true character and the powerful impact he makes in their lives.
If he were to leave tomorrow and never come back, I would feel that there is a hole in my heart that can only be filled by a kind, funny and amazing person.
Mr. Dixon is an amazing teacher because he can help you achieve your dreams, such as my dream of becoming an animator.
He is like a father figure. He treats us well. He is funny and awesome!
Mr. Dixon is an amazing teacher because he helps all students not just the students in our class. He is always happy, and he is always looking to help. He tells us the truth and nothing but the truth. He always does extra work around the school and comes to all of my games and cheers me on.
Thank you, Mr. Dixon, for being there when I need you. I'm thankful that you are my teacher.
He helps us with strategies for calming down and working. He tells us the truth and lets things slide sometimes.
Mr. Dixon is an amazing role model for all of the young men at Hendrick Middle School. When I grow up I would like to be just as good of a man as him.
Mr. Dixon's dedication to student growth guides crucial conversations that encourage his students and colleagues to reflect, learn and grow regardless of the challenges they face. His leadership and guidance are viewed as a source of strength on our campus, and he is highly respected by all of his colleagues. Simply put...Mr. Dixon is AMAZING!
We are truly blessed to have Mr. Bryan Dixon on our Hendrick team. I consider him to be one of the most amazing, passionate, inspirational teachers in the educational profession and in Plano ISD. I enthusiastically recommend Bryan Dixon for the 2019-20 Plano ISD Teacher of the Year.
Sincerely,
Lisa Long
Principal