Elizabeth Barth, Secondary Excellence in Teaching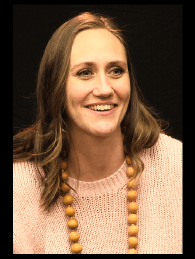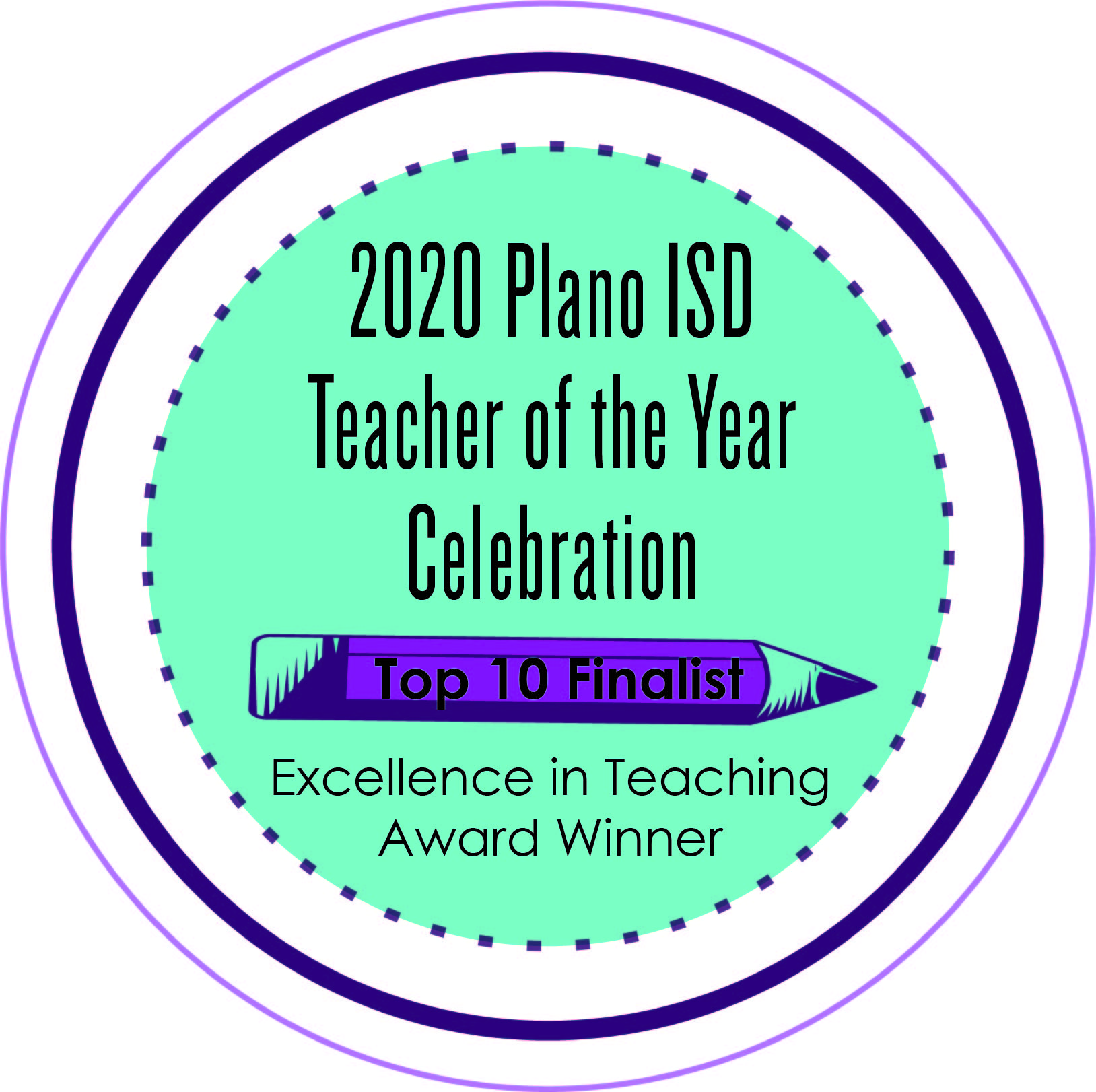 Shepton High School - Science Teacher
Teaching Philosophy
My purpose as a teacher is for children to find self worth and value within the classroom. In today's world you have children coming from many different situations. Some students are coming from homes that have experienced trauma; some have been ripped away from their cultures, teachers, friends and families causing them to feel lost and confused about where they fit in their new world. On the other hand, some children are coming to school having been exposed to a wealth of knowledge, experiences, love and support. All of these students deserve to feel they belong in the educational system, and that they have the power to create a future for themselves. I believe that it is my job to let every child that is near me feel they belong at Shepton; they all deserve a sense of belonging. This can happen in the hallway, on the basketball court, or in the front office by just saying "Hi" and smiling at them as you pass by. By doing this, children, that I do not know, will learn how to interact openly with others and build a sense of a welcoming community. When students begin to discover that they matter in the classroom and that they are important to the culture of the school, we will begin to see students expanding their understandings and grow within.
Education is about creating an environment that will foster students to come, try, fail and succeed. That means that I have to be aware of the environment that I create in my classroom. Students need to believe that I believe in them first, and through that constant belief, they will not be left behind in the classroom. If they cannot connect to the classroom through the science content, then I need to find a way to make a connection. I need to take the time to see who they are. Maybe they are an artist, musician or athlete, and I can make a connection with them that way. By showing interest in them, they are able to start finding connections in the classroom and learn that they are valuable to our classroom culture. My classroom should be a place where students can feel empowered and propelled into their future, even if they do not yet know what their future may hold. As a teacher, I have the power to influence students to believe they are smart. If I preach to them over and over that they are bad and lazy, then they will be that in my classroom, and as a result, I have stolen their voice and spoken their truth to them. Instead, I choose to preach to them that they are smart, talented and loved no matter where they are in their lives, and that they always have a place in the classroom. They should leave the year with me knowing that we learned side-by-side, and that I cared and believed that they would be successful. In my classroom, students will take a step every day to discover who they are as a student and break down the walls of fear until they are learning along with their peers and finding success. If I fail at my job to help raise my students up and create a place where everybody belongs, then I will have stopped a student's future. My philosophy of education is that through a student discovering their self value within the classroom, they will strive, reach and grow to a potential they did not see possible.
Creating this culture takes time and focused attention. It begins by greeting students at the door with a true heart or excitement for them to enter the classroom. This is a time that I take to notice my students, how they are feeling, anything new, expressing excitement for the things they are interested in. Once the bell rings, I begin to get my students started and focused. I have a saying at the end of my callback, "focused and committed." The students hear me everyday multiple times in a class tell them to be focused and committed to themselves. Once we are focused we begin the learning process. This is a process that is strategic to ensure that the students can feel success as we progress through the content. I start by creating an anchor chart, so the students have an overview of the unit. From there, I build their vocabulary, so they can speak about the topic and create depth. Once content language has been developed, I can begin to have the students think on a deeper level and ask questions. Students are not able to escape a question. The classroom is a safe environment, and all students can try. Once they give an answer, they will need to prove how they know this. If they are unable to answer that question, then I will begin to ask questions that can help them connect to the answer. As a class, we develop hand signs for words and images. We read text, make connections and push each other to be better. We laugh, correct lessons and dig for meaning, but none of these things can happen if a student does not have their needs met.
Education becomes an equal playing field for all when all students in the class have their needs met. This may mean that some kids are going to need more social emotional learning than others, and I need to take the time to provide that needed learning. I do this by checking in on students, always being the calm voice in the classroom, not letting them talk poorly of themselves, respecting them first, believing in them when they do not believe in themselves and choosing to listen first. Being a teacher means the student is first.
Principal's Recommendation
Mrs. Elizabeth Barth takes an enormous amount of pride in her work. Mrs. Barth teaches biology, is our Science Department Chair, coaches basketball and track, serves on multiple campus committees and is a mentor to beginning teachers. Mrs. Barth certainly goes above and beyond her call of duty each day. Here are a few examples of Mrs. Barth's servant spirit.
Her colleagues describe her as having the social emotional well-being of all our students at heart and keeps this as a focus in everything she does. One colleague stated that she merely sees any barrier as a new challenge to overcome and never accepts that any student needs cannot be met. Mrs. Barth is a master teacher and currently teaches biology. Her students comment that she cares for us so deeply and using so many different teaching styles to make sure that we learn. Mrs. Barth has an amazingly positive attitude and mindset that meets every student where they are and takes them to their full potential!
As our science department chair and a coach, Mrs. Barth wears many hats. Her teams, whether they are students or staff, all know that she is willing to do anything for them. Often times, teachers prefer to teach honors and AP sections. In collaborating on our master schedule together, Ms. Barth begged me to have her teach only on-level Biology, including our two sections of sheltered newcomer ESL Biology. This was a perfect example of her commitment to growing all students. As you can see, her selfless leadership continues to make enormous impacts on our students, the science department and our campus.
Ultimately, Mrs. Barth focuses on relationships. Her students, athletes and colleagues all know that she cares. She spends her conference periods helping teachers in need of instructional, emotional or planning assistance. Her science students and student athletes fill her classroom at all times of the day, before and after school. I have personally had to work with this teacher on the art of saying no to make sure that she takes the time to meet her own professional and personal needs. Her dedication to her students is immeasurable. She is all about others!
Mrs. Barth is an invaluable asset to our students, parents, staff, community, campus and district! Regardless of what or who she is teaching, Mrs. Barth has a heart for kids and believes that all students can succeed. It is without reservation and without a doubt that Mrs. Barth is Plano ISD's Teacher of The Year!
Jeffrey Banner
Principal