Ashley Dantzler, Excellence in Elementary Teaching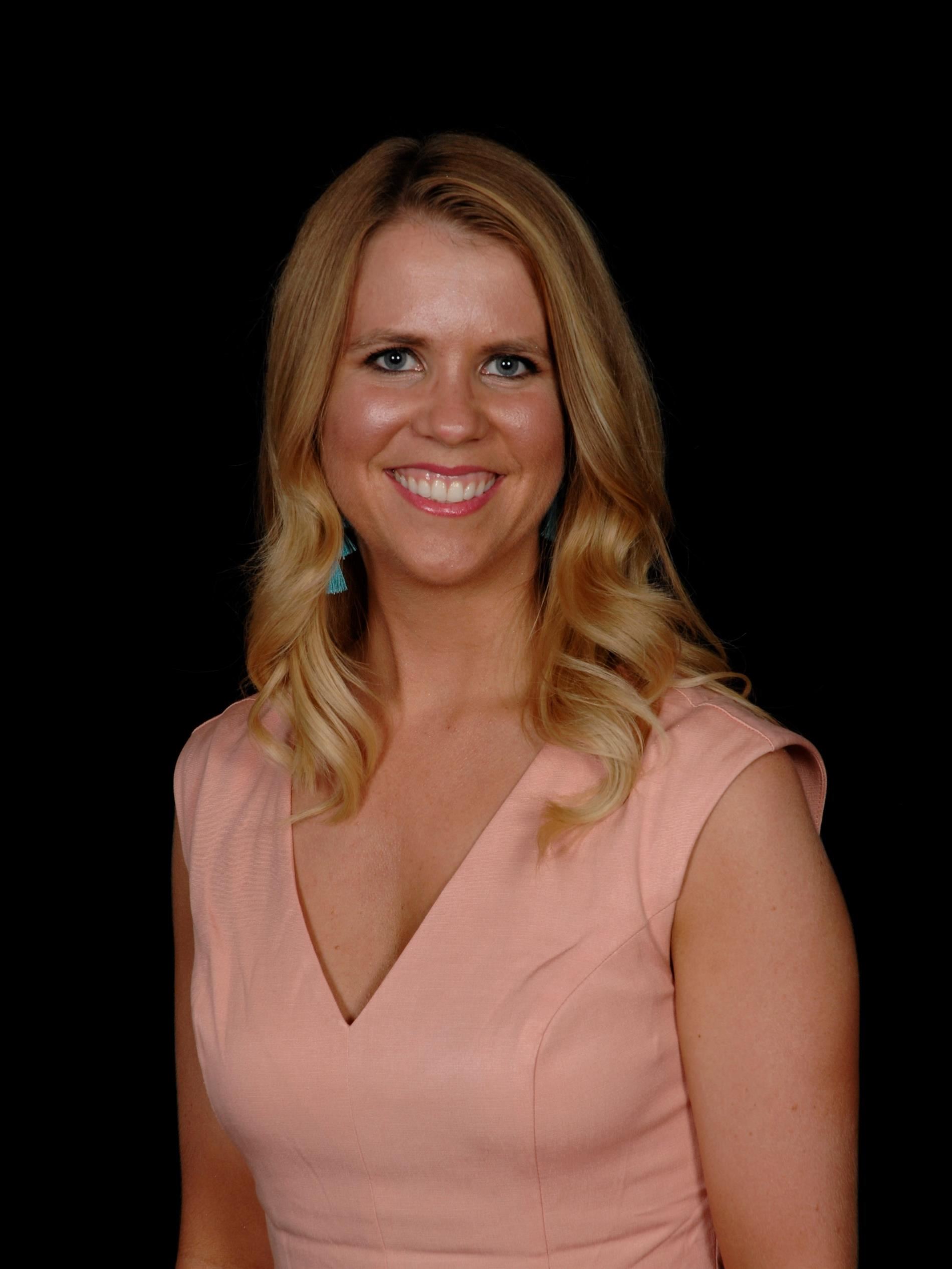 Huffman Elementary School - Fourth-grade Teacher
E-mail congrats to ashley.dantzler@pisd.edu
Teaching Philosophy
"Education is the most powerful weapon which you can use to change the world." –Nelson Mandela
Every morning as I sit down at my desk, I glance at this quote pinned on the bulletin board behind my computer. It sits next to the framed picture of innocent Tabitha, the once hollow-looking shell of a child that now emerges with confidence. Each year I step foot on the Kenyan soil to teach the same faces I've seen blossom from tragedy, I am in awe. I think about 10-year-old Tabitha and the millions of other children in Africa who deserve the same opportunity that she was given. Tabitha, and many students like her, changed me as a person and a teacher. Spending my summers in Kenya teaching and training other teachers helped me realize I have a gift. It's not a tangible gift, but a gift of education, opportunity for change that can often be overlooked if we let it. We are the change. We help our students be the change.
In the summer of 2013 I found 'it.' I found perspective. I found what makes it all worth it and I found the reason I teach for change. I spent two weeks teaching, loving, leading, and learning at Cornerstone Preparatory Academy of Naomi's Village Children's Home in Maai Mahiu, Kenya. I left the familiar comfort of my own classroom, and drifted into the unknown, the broken, the spirited, the vulnerable, the loving. I remember stomping through the mud and making my way into a school in the slums of Lunga Lunga. We were greeted with an immense roar from the children that erupted for the sole reason that we were bringing their single meal of the day. School is the safe haven in Lunga Lunga where children are assured they will not run weary with hunger any longer. As I sat on the dirt floors with the poverty-stricken children surrounding me in their tattered garb, I read books without comprehending a single word and had only one thought: I wanted to be the change and I wanted them to be the change. I wanted to help cultivate the understanding that in order to create this paradigm shift, they are the agents of change taking action to lead their own families, community and nation to lead better lives and a better nation.
I constantly find myself drifting back to my first year in Kenya and remembering how being among the unfamiliar was challenging, yet so rewarding. Fall of 2017, I stepped out of my comfort zone on a different level and left the only school I have ever known. I accepted a team lead position for the first time, began teaching at a new school with all new faces, created curriculum from the ground up and have helped form the most cohesive, invested and efficient team I have had the privilege to be a part of. Being a part of the International Baccalaureate Primary Youth Program at Huffman Elementary has pushed me outside of my comfort zone as a teacher and allowed me to discover new tools I didn't even know I was equipped with.
Each year I return to America, I find everything coming full circle. The children at Naomi's Village who have been rescued and have the world at their fingertips are the same children who saunter into my classroom every day. They might not come from the abyss of tragedy and I may not be able to see the hurt, the poverty, the vulnerability, but inside each of those beautiful minds and hearts, there's a hunger; a hunger for learning that I hope to foster. A hunger I hope to mold into helping them BE the change they want to see. My 18 students are part of a group of children that has the potential to change their hometowns, their nation and the world for the better. They have found the perfect vessel to help be these agents of change through the curriculum this year. The IB Primary Youth Program challenges students to take action and I am able to share my own story and inspire them to be the change they want to see in their own school, community, and nation. I have found MY perfect vessel through my children, their actions and this program. Maybe their actions are small, maybe their actions are community wide. What I do know is they have hope, and hope is contagious. I foster this hope. I encourage it. I instill and support it, no matter what.
With every word that leaves the tip of my tongue, I encourage my students to be an agent of change. An action, tangible or intangible, of rising up and inspiring others around them to be the change in their own way. This ability comes from the tools we equip our students with, academically, socially and emotionally. I firmly believe in the whole child approach and I inspire my students to continue with their kind hearts, inquisitive minds, and unwavering strength to be the change themselves in something they are passionate about.
As I reflect back on my own experience as a K-12 student in the Plano ISD school system, I find my most memorable teachers being the ones who allowed me to be my own canvas and paint my own picture. They inspired me to want to learn and be the change. Thank you Elaine Heisserer, Nikki Cleveland, Julie Martin, Frankie Germany, and Kelly Weigand. As I return to Kenya for the fifth year this summer and to my classroom this every morning, I hope to pay it forward; to give that which I have been given- a blank canvas and a paintbrush to change the world.
Principal's Recommendation
My fear is that the words in this recommendation will not do justice to the teacher Huffman selected for Teacher of the Year. You must see Ms. Ashley Dantzler, fourth grade team leader, in action to truly appreciate what she does for kids every single day. The moment that we interviewed Ashley to become a part of the Huffman International Baccalaureate Primary Years Programme, we knew that she stood out, even among our very best candidates.
When our journey at Huffman began last March, the administrative team knew that creating grade level teams would be a challenge with the limited amount of knowledge we had regarding some of our employees. I can without a doubt say that our fourth grade team came together to be the strongest team at Huffman, mostly due to Ashley's efforts. She immediately showed that her ability to lead others was done through her example of expertise, hard work and unconditional love for all of her students. Her teammates look to her for advice and inspiration and she never falls short.
As Huffman began to evolve into an IB PYP candidate school, it was clear that Ashley knew exactly what that meant and how to accomplish it through her contribution to writing the curriculum. In addition, there is no other teacher on this campus that supports the PYP's mission of supporting the whole child as she does. Her emphasis on Social Emotional Learning in conjunction with the PYP Learner Profile Traits, supports students' 'needs that must be addressed alongside academic needs. Her calm down area is utilized by her students and offers strategies for every type of student. She recognizes the importance of students being "on green" before they can flourish academically. However, the thing that stands out the most is the loving way in which approaches her students. Her conversations always center on what she can do better to meet students' needs.
Ashley takes the global understanding of the PYP to a new level. She spends her summers teaching students in Kenya. She draws on those experiences to educate her Huffman students to be open-minded. Her global connections allow her students to become international communicators who create a better and more peaceful world through intercultural understandings and respect. Ms. Dantzler and her students carry out the IB mission statement in its truest form.
Ashley is a gifted and devoted teacher who works tirelessly to provide the best IB PYP education for her students. Each day, Ms. Dantzler represents the IB Learner Profile Traits by demonstrating genuine compassion and displaying integrity. It is an honor to not only work alongside Ashley but to write a letter recommending her as PISD's Teacher of the Year.
Sincerely,
Jamey Allen
Principal
Huffman Elementary