Bernard Aikens, Excellence in Secondary Teaching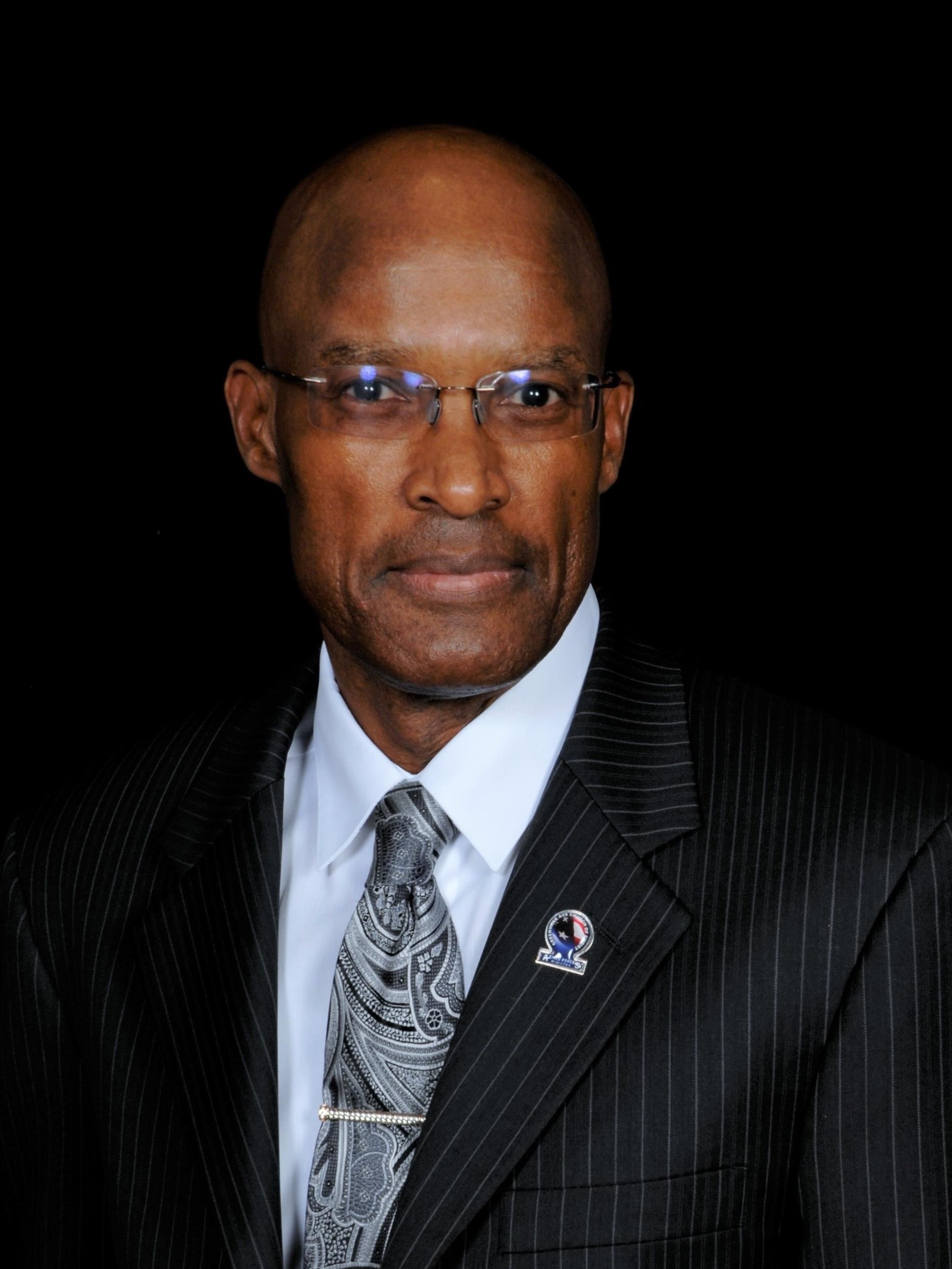 Plano East Senior High School - JROTC
E-mail congrats to bernard.aikens@pisd.edu
Teaching Philosophy
"My Teaching Philosophy Evolved from the Tribe"
My mother, our tribal leader, Ruby Aikens, told me at 10-years-old, "Bernard, each school day I want you to help your two younger siblings complete their school work and get ready for the next school day." Although, I was somewhat perplexed by this request, I loved my mother and did what she asked. These early experiences in helping with homework, teaching, and my passion for learning provided a solid foundation for my evolving teaching philosophy. As a teacher, coach, and mentor, I could not separate my love for learning, from my love for teaching, and my love for those in my learning environment. Consequently, I believe that some of our "Rock Star" teachers gained their edge on others not from the sterile environment of the classroom, but rather from the loving, caring and inclusive environment and relationships of the tribal village. Often times, some well-respected tribal leader said, "Yes you can" when I was challenged with an insurmountable task. Mother Aikens, my tribal chieftain mentored me through each event. These gold nuggets from my tribe and village set the stage for how I approach facilitating, teaching, coaching and practicing participatory leadership in my learning environment.
Mr. Lloyd Johnson, my "Rock Star" teacher used his entire emotional intelligence tool - box to create a dynamic learning environment shaped by sincere relationships. Mr. Johnson's classroom was always the beacon on the hill for all mentees to find their way. He believed that students must perceive the mentor's genuine care and concern for their wellbeing. Since I had a "Rock Star" teacher in my life, I teach others in the same manner, with recognition and promotion of talent, with excellent preparation, with active listening, with energy and excitement about the topic, with exercises that challenge the multiple intelligences and promote inquiry, research, processing techniques, and application in daily life. These are the gold nuggets that separate the average from the "Rock Star" teacher. Student leadership, citizenship, and academic achievement often attest to the value of the mentor-mentee relationship and are the most important rewards for the outstanding teacher.
Sir Winston Churchill said, "If you want to be great, you must be accountable and responsible for all that you say and do". To this point, my greatest reward is observing my mentees become better citizens by being accountable and responsible for their words and deeds. They are leaders actively involved in community charitable projects, facilitating college readiness, volunteering for National Uniformed service, joining our local police force and functioning as credentialed corporate managers and global citizens.
Over the years, my basic belief about teaching has not changed greatly. My continuing belief is that these enduring values must exist for mentees to be successful. The mentor must love learning, love facilitating, teaching, coaching and love those mentees in the learning environment. Early on in my life, my "Rock Star" teacher Mr. Lloyd Johnson, taught history and geography. He created exercises, scenarios and told stories that made America's Manifest Destiny seem a live and exciting to his students. I was engaged in learning from the beginning to the bell in his classes. He rolled his sleeves up and walked the class through every aspect of America's Gold Rush and the Louisiana Purchase. He was a facilitator, lecturer, participatory leader and all things to his students. As a member of Mr. Johnson's tribe, I was eager to learn and use my talent to help others. He was my tribal Chieftain and today, I am what I saw, and I saw a magnificent use of emotional intelligence and situational teaching styles that shaped positive outcomes for tribal members in his learning environment.
Principal's Recommendation
Lieutenant Colonel Aikens is a brilliant blend of military decorum and an altruistic heart. While honorably serving in the army prior to teaching, he brings tremendous positive energy, an unfettered commitment to the community and a contagious, effervescent presence to our campus. During his thirteen years as JROTC teacher at Plano East, Bernard Aikens has transformed the JROTC program into a proud and high performing program rife with community outreach events as well as powerful classroom leadership experiences for his students.
Lieutenant Colonel Aiken's most beloved trait is the enthusiasm he brings to campus each day. He is charismatically exuberant about learning, leadership, and serving the community. Such exuberance has such a hugely transformative impact on stakeholders in the Plano East community. The evidence of this can be seen in the high scores the Panther Battalion earns each year in their annual reviews and inspections. In fact, on several occasions the Panther Battalion has been named the "Best Battalion in Texas" as they have earned the highest scores among Texas JROTC programs. Further evidence can be found in the myriad of community events the Panther Battalion launches each school year. Such outreach includes escort services at Plano East football games, an annual food drive, a heartwarming and uplifting annual "prom" event they host with a local senior/assisted care center, an annual field day event involving all ages and families in our Plano East community, the annual military ball, and dozens of "posting of colors/pledge of allegiance support services they provide throughout the entire year for a variety of events and organizations. Bernard approaches each of these activities on this exhausting list with great gusto and joy. He seems to be happiest when he has a full plate and has the challenge of leading a large scale event!
Lieutenant Colonel Aikens sees his JROTC course as preparatory for developing the life skills necessary to be successful in life and the leadership skills necessary to make a powerful difference in the world. This can best be evidenced from commentary shared from his students. One student states, "Colonel cares about every single one of his cadets and helps every person individually become successful in life. He won't tell us to do something if he doesn't do it himself." From another student, "He has made me see the real me and the leadership qualities I am capable of having." And from one more student, "He will always do everything he can to make us succeed. He takes our failures like it's one of his failures." These student testimonies bring to life the powerfully positive impact he has on young peoples' current school life and their future.
We are thankful everyday for our professional and personal association with Bernard Aikens. Few things on a school campus bring more joy and pride to it's educators than knowing one of your programs shines so brightly in the community. Lieutenant Colonel Aikens and his JROTC program glistens and dazzles Plano's eastside!