Graduation Plan Update for Class of 2021 Families
Graduation Plan Update for Class of 2021 Families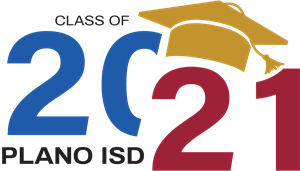 Plano ISD is pleased to announce that the graduation schedule for our Class of 2021 is now final. This year's graduations for all four high schools will be in-person.
Location:

All graduations will be held at:

Plano ISD's Clark Stadium, 6600 Stadium Drive, Plano, TX 75023
Date and Time for Plano West Senior High School:

Friday, June 4,

8:00 p.m.; gates open at 6:30 p.m.
Rain Dates (if needed):

June 6-7, 2021

Tickets:

Six tickets per graduate.

Live Streaming:

All graduations will be live streamed. Details and links will be available soon.

Stadium Bag Policy:

For security and safety purposes, all attendees will be required to follow Plano ISD's

Stadium Rules and Bag Policy

.

COVID-19 Protocols:
COVID-19 health and safety protocols will be in place for all ceremonies, including social distancing and wearing masks.
Participants should self-screen for the following symptoms and cannot attend graduation ceremonies if any of these symptoms exist:

Cough

Shortness of breath or difficulty breathing

Chills

Repeated shaking with chills

Muscle pain

Headache

Sore throat

Loss of taste or smell

Diarrhea

Feeling feverish or a measured temperature at or above 100.0 degrees Fahrenheit

Known close contact within the last 10 days with a person who is lab-confirmed to have COVID-19