Profile of a Successful Online Student

The profile is intended to help guide parents in determining whether or not the Plano Virtual Academy is the appropriate setting for their child(ren). It is important to note that the traits described in this profile are not intended to serve as an exhaustive list, nor do students need to have these skills mastered prior to enrolling in the Virtual Academy.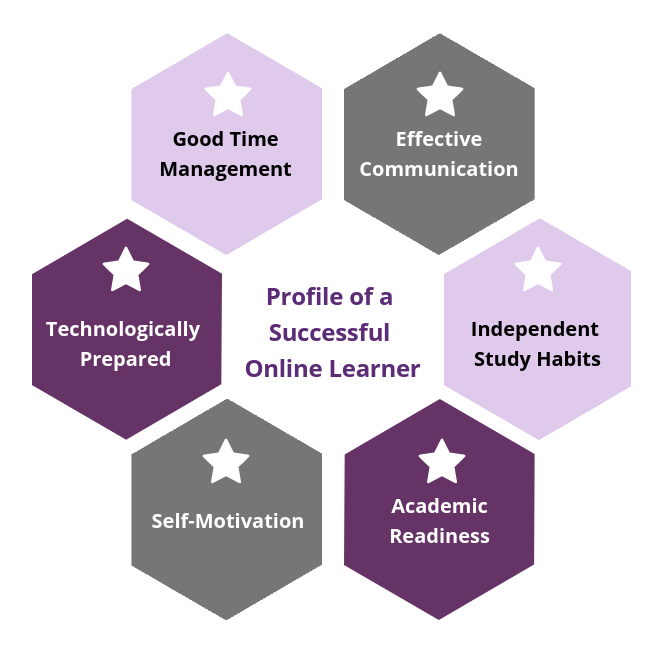 Good Time Management

Does the student have the ability or the support to manage the live and offline scheduling components of a Virtual Academy?

Effective Communication

Is the student able to advocate for themselves in order to ask for help, describe problems they are having, and participate in collaborative learning activities?

Independent Study Habits

Can the student complete learning tasks without direct supervision?

Academic Readiness

Does the student have the basic reading, writing, math, and computer literacy skills to succeed in a Virtual Academy?

Self-Motivation

Does the student show a strong desire to participate in a more individualized learning environment?

Technologically Prepared

Is the student excited about and fairly comfortable using technology?