The 500 Club: Walker notches milestone coaching win; Plano West locks up share of 6-6A tennis title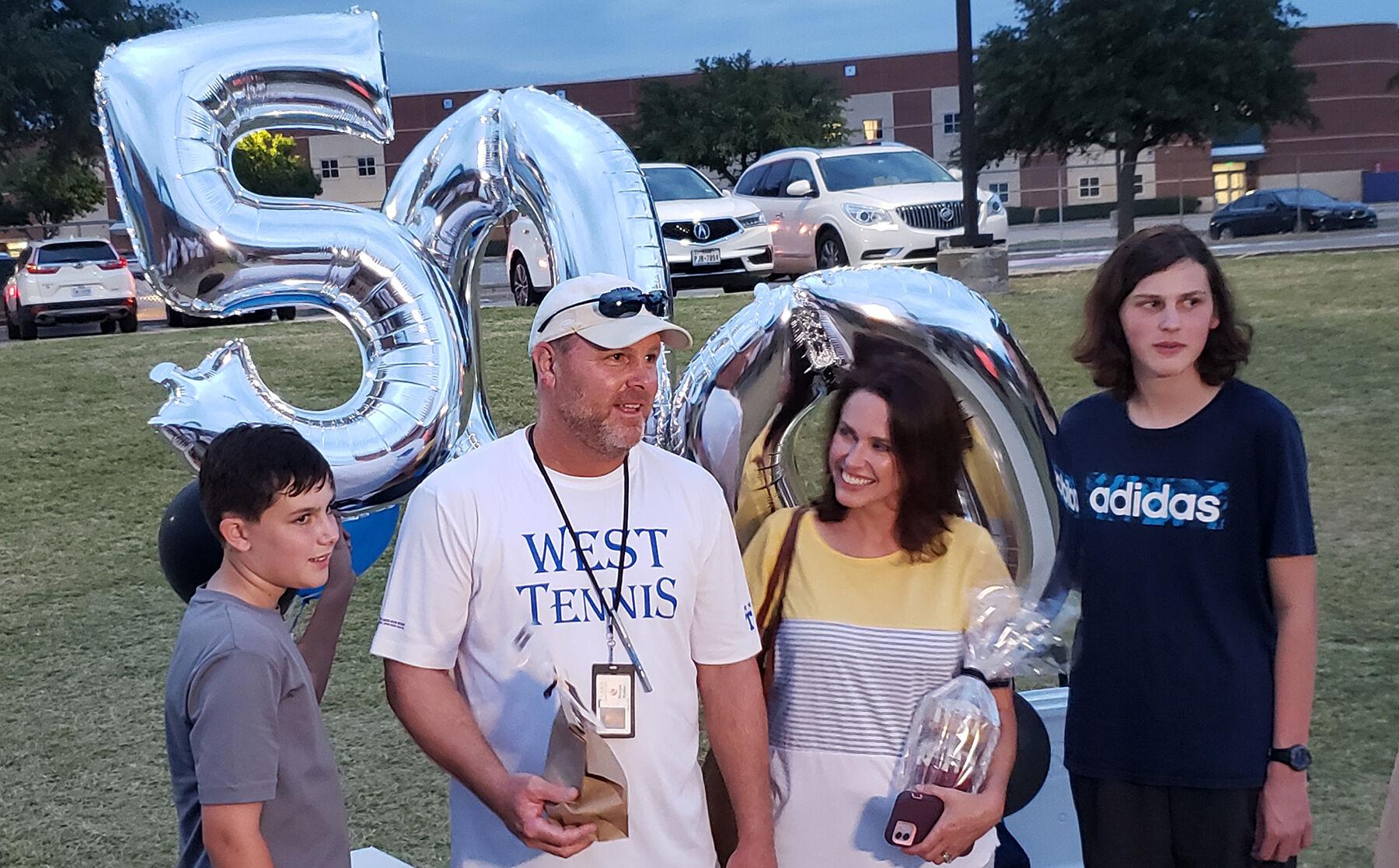 CARROLLTON — Tuesday was a night of celebration for the Plano West tennis team.
The Wolves won their 10th match in a row following a 19-0 sweep of Hebron to secure no worse than a share of the District 6-6A championship — the 22nd straight year West will finish atop its district.
The post-match festivities, however, centered on the team's longtime head coach, Morgen Walker, who secured a milestone victory with the 500th win of his coaching career.
"It's a little surreal, to be honest," Walker said. "I've had a lot of time to reflect over the last couple weeks and reached out to some people — former coaches, former administrators and let them know that I was getting close to this thing and I wanted to thank them. They were a big part of this, whether you were a coach or an administrator who influenced me or supported me — having that support over the years from all those people is huge."