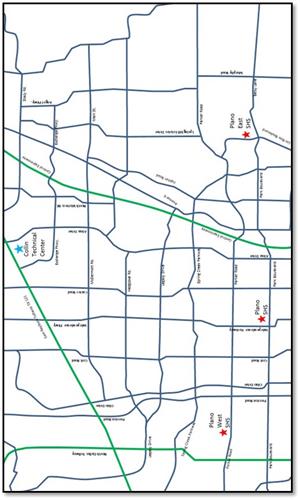 The Collin College Technical Campus (CCTC) is located at 2550 Bending Branch Way, Allen, TX 75013.

Students wishing to attend sessions occurring from 7:00 - 8:50 am will need to provide their own transportation to the Collin College Technical Campus. After class is over at 8:50 am, transportation will be provided back to the high school campus if needed.

Transportation will be provided to and from each senior high campus for sessions occurring from 9:00 - 10:50 am and sessions from 1:00 - 2:50 pm.

Transportation to sessions that occur from 7:00 - 9:50 am and 1:00 - 3:50 pm is still being determined.