Kristan Smith, Elementary Excellence in Teaching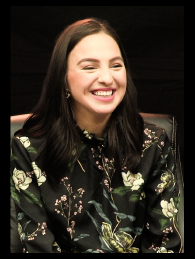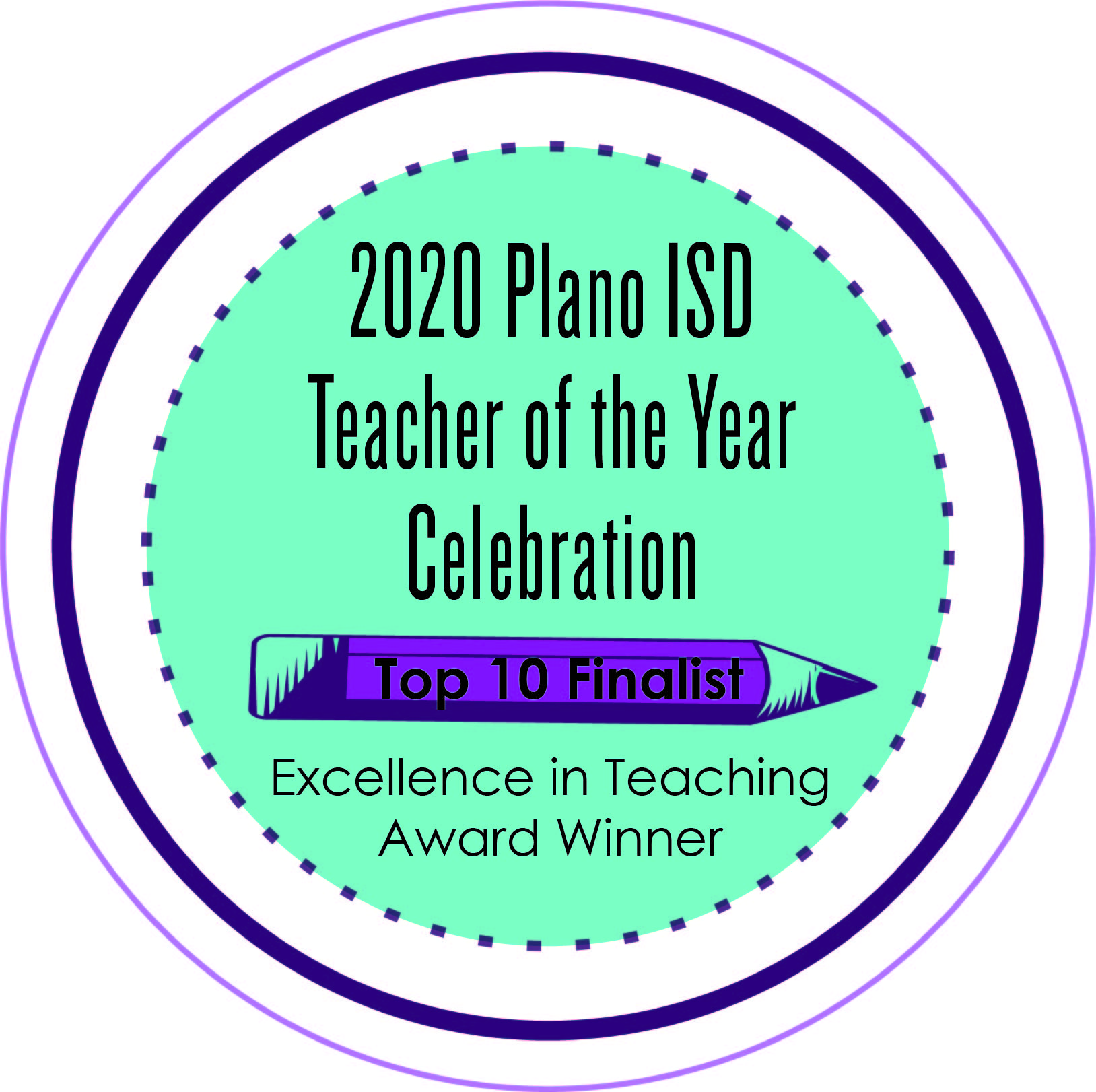 Wells Elementary School - Special Education Teacher
Teaching Philosophy
"I can't do this," and "This is too hard," are words that are heartbreaking to hear as a teacher. These simple, but gut-wrenching words have brought me to where I am today. Growing up with a twin brother that was diagnosed with severe Crohn's disease and a learning disability, I had heard these words too many times. As I watched my brother struggle his way through school, I knew that I had to do something to help. I worked side by side with him and learned new ways to explain the curriculum that he was expected to learn. Watching my brother grow and learn throughout our lives, taught me patience and a new understanding of how much teaching can impact a child's life. This experience made me realize what I was meant to do.
My philosophy of education is that all children are individual learners and must have an encouraging and unique educational environment where they can grow. It is my purpose and goal to create this type of atmosphere where students can meet their full potential. I believe that there are three critical elements that are essential to guarantee a student's maximum learning in the classroom.
ENGAGEMENT: As a Special Education Teacher, I often take the material that needs to be taught and try to have fun in the classroom. My students learn better when we are singing, laughing and moving. When multiplying fractions, we make our own song that the students can sing and use to help memorize the steps! Although my singing can be quite horrendous, my students laugh and sing along with me. We have even held a rap battle to critique each other's poems. Working with students who have been diagnosed with Autism, multiple learning disabilities and who are emotionally disturbed can be hard, but can be successfully accomplished if student engagement is present at all times. This limits the number of disruptive behaviors in my classroom and ignites maximum learning. When learning can be taught in fun and creative ways, my students thrive and want to learn more. One memorable example that comes to mind is, I was teaching 17 students modified math and how to successfully conquer all aspects of multiplication, long division, adding and subtracting fractions, decimals and everything in between. We worked and worked to prepare my students for their academic future and the upcoming STAAR test. When the time came to take the STAAR test, my sweet, but quiet, student came to me in tears and asked why she needed to take the test. She expressed much concern because she had experienced failure in the past. I reassured her by reminding her to think of our "tricks" and "songs." I patiently waited for the results and cried big crocodile tears when I learned that all students had passed the fifth-grade STAAR Math test. This was a true testimony that student engagement has to be present in the classroom at all times. Students need to be involved in their learning and need hands-on activities to help stimulate their learning.
CLASSROOM MANAGEMENT: Building a classroom that has a warm atmosphere and a safe, welcoming feeling for my students is absolutely necessary for students to grow. I have always made sure to emphasize and focus my classroom on positive reinforcement. Using positive reinforcement in the classroom has built a sense of mutual respect between the students and myself. I have learned throughout my years as a special education teacher, that the most successful and my main behavior management tool is positive reinforcement. Simple verbal affirmations can take a good student to an amazing, hard-working and dedicated student. Many students that I have worked with can have challenging behaviors. I have a student this year who had spent much of last year working in a one-on-one setting with a self-contained special education teacher. I was asked if I would work with him for his fourth-grade year in a modified setting. As we worked our way through the third-grade curriculum, I quickly realized that my new student was very bright, but needed to be taught in a different way and in a well-structured classroom. I pushed him with fun, engaging and energy-filled learning that was backed up with a strong sense of positive reinforcement and well-defined expectations. We are now working on grade-level material and have such a strong connection. I was very overwhelmed when I received a handmade birthday invitation and belly laughed with him when he called me "mom." I want my students to feel that my classroom is a safe haven for maximum learning filled with fun, creativity and respected expectations. No matter what different individual behavior systems that are being implemented on individual students to support their needs, my students know that we are here to learn and have fun. I feel that a well-structured classroom that is built around positive reinforcement will ignite the potential in all students.
STUDENT AND TEACHER RELATIONSHIPS: Last, but certainly not least, the one thing that I have preached to my mentee teachers is that building a meaningful and positive relationship with the students is the most important thing that you can do as a teacher. Students thrive on positive relationships that are built on trust and respect. From the moment that students walk into the door, they are greeted with a hug, high five, or a big hello from Mrs. Smith. Many of my students face additional disadvantages that range from social aspects to family life. I have a student this year who has faced more family issues than any child should. She has come to my room multiple times to feel safe and to be reassured with love and kindness. There have been many tears shed together, but more smiles and laughter. Forming this relationship has helped unlock this student's potential and ensure her success, despite the challenges she continuously faces. I often try and anticipate what the students will need and how I can be there to support them. We as educators never know what a student's night or morning might be like. I have hugged students walking into school with tears streaming down their cheeks and sat with them to figure out how we can make that student's morning better. Every year I have poured myself into forming strong bonds with my students. The simple way that I can express how to do this is by continuously treating each student with courtesy, politeness, warmth and proximity. Building this kind of student relationship can help academic growth and improve classroom behavior management.
Throughout my years of teaching, I have learned many things. There is no one correct way to teach, but there are certain elements that successful teachers implement in the classroom. Student engagement, classroom management and student and teacher relationships will create a positive and high achieving learning experience for the students. Teaching is an energizing and evolving career that has the most exponential impact on our society. One quote that I came across and wraps up my philosophy of teaching is simple but to the point; "A great teacher can inspire hope, ignite the imagination and instill a love of learning."
In my classroom, you can continually hear words like "That was fun" and "Can we stay in your class for a little bit longer." These words push me to continuously work hard and grow with my students on a daily basis. I have been given the gift of being able to do what I truly love and will continue to strive to be the best teacher I can be.
Principal's Recommendation
Students can have many obstacles that they have to overcome for a variety of reasons and some of them are learning difficulties that they will have for their entire lives. This can cause students to experience frustration, want to give up, not like to come to school, not feel valued, resent their teachers, etc… However, when these students have the amazing opportunity to have a special education educator by the name of Kristan Smith as their teacher, no matter the obstacles, they are able to succeed not only academically, but also grow emotionally, socially and behaviorally in their time with her. Without a doubt, Kristan Smith, Wells' Special Education Teacher, is a one in a million type educator that I am so blessed to have the opportunity to work with and learn from on a daily basis! I have never seen a more positive, motivating, caring and hard-working staff member who fills and exceeds in her role of Special Education Teacher.
For many, school is a place of fun, success, growth and independence. However, for some students with disabilities of autism, emotional disturbance, or a learning impairment, it makes their classrooms a place of frustration, fear and discomfort. Kristan Smith works tirelessly to make her classroom a place that ALL students feel successful, want to attend and love their time while being a part of. She is routinely seen accommodating the activities and learning to meet all the different learning styles that students at Wells have incorporating visuals, learning songs, integrating technology to help it be more engaging, etc.... Many times however her students will not understand their learning or retain their learning after just one attempt. Through continual varied instruction, incorporating instructional strategies that meet a variety of learning styles and a never-ending persistence and belief that all students can learn, her students will prevail and accomplish what they have set out to learn. Mrs. Smith works with many of our older students on campus who have struggled for numerous years. However, through her innovative teaching, her true understanding of their individual learning styles and the heart and passion that she exhibits on a daily basis for her students, they are able to grow not only in their data, but also in their self-confidence and self-esteem, setting them up to transition to middle school in a positive light!
I am very confident in saying that whenever I am in Kristan's class, or talking with students and families about her classroom, the excitement, pride, sense of accomplishment and feeling of improvement is what resonates from all students and their families. I cannot even count, for there have been so many times, that I have heard parents complement Mrs. Smith for how she "gets" their student, how she has helped their student be confident in their reading like they have never seen before and how they truly appreciate and value the extra time she takes to communicate with parents to help support their child the most that she can just to name a few. One of Kristan's biggest strengths is her ability to build relationships with families where they know that she values their child, believes in them, appreciates their support at home and truly wants and takes their input to help their child grow as much as possible.
Not only is Kristan Smith an invaluable special education teacher, she is just as big as an influence on the staff and families at Wells as a person. Her amazing work ethic, positive personality, high expectations she sets of herself and others and ability to build relationships is truly remarkable to witness. She will give the shirt off her back to help anyone in need and is often seen going the extra mile to follow-up with a person to offer support, writing an encouraging note, or taking time to be there to listen to someone in a vulnerable state. She was by far the first one that came to mind when I had to find a mentor for our school to serve as a shining example, helper and model for our new teachers. Additionally, in her role as a special education teacher, she has to work closely with various teams during planning, as well as her own special education team to ensure that they are doing what is best not just for their caseload of students, but for all the special education students we serve at Wells. General education teams fight over getting to have her support their grade level and she is an integral part of her special education team because of the wealth of ideas she brings to both teams and her unwavering team spirit attitude to make everyone the best they can be. Lastly, she continuously volunteers to be part of skits and other fun activities that our students love to see the staff participate in to help emphasize learning topics or events being celebrated at school. Just this year so far she had been a cowgirl, the Mad-Hatter, and a doll - and we are only just over halfway through the year! She loves to bring fun and laughter to everything she does and it is infectious to all those that she is around. She is described by her peers as someone who creates a caring atmosphere, the most positive person they have met, having a huge nurturing heart and someone that they truly respect for her dedication to her craft and all that makes up being an amazing staff member at Wells!
It is with great pleasure that I recommend Mrs. Kristan Smith for Elementary Teacher of the Year for Plano ISD in the 2019-20 school year. She is an amazing educator, employee and person. She impresses and inspires many in her role as educator, and I so wish I could allow her to somehow not only positively and dynamically impact the students at Wells, but across the district!
With My Highest Regards,
Sara Meyer
Principal