Allyson Wallace, Secondary Excellence in Teaching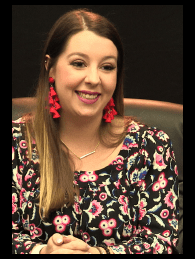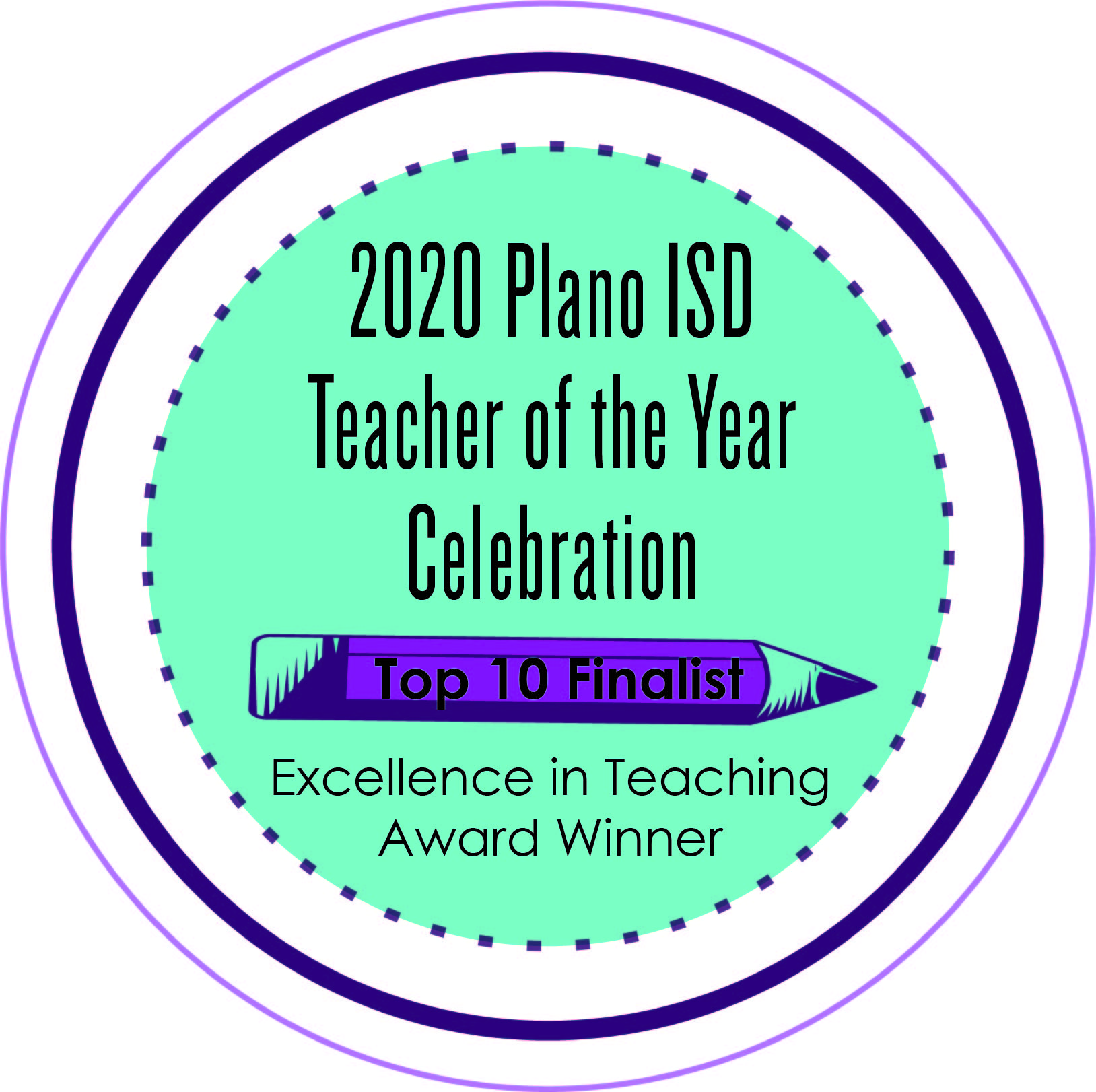 Clark High School - Dance Teacher
Teaching Philosophy
Growing up I always knew I wanted to teach dance. I studied and practiced my whole life, so when I began teaching in dance studios while I was in high school and college, I thought I had it down to a science. However, when I first started teaching in public school, I felt a fear I had never felt before. I was confident in my ability to teach dance, but had no idea what that might look like in a school setting. What if dance was different? What if all my preparation wouldn't be enough?
When the first day came I noticed that my students entered the classroom with their heads down, nervous and beyond scared to try anything new for fear of failure. I saw an old version of myself in them, and it was in observing this fear that I found the strength I needed to get to work. I knew what needed to be done. It hurt my heart seeing their fear, but I also understood where that fear was coming from. I immediately understood there was an added element I needed to bring into my classroom in order for my students to be successful. Sure, I wanted my students to leave understanding the basics and history of dance, but more than anything I wanted them to walk out of my room and into the real world with their heads held high and ready to tackle any challenge. We had to learn confidence. It's 2020, and we live in a world where self-image and the perfect selfie are a top priority for most of our young students, but surprisingly in a room full of mirrors my students would rather look away. Why is that? Why is it that they are totally fine snapping a perfect picture of themselves on Instagram, but absolutely fearful of watching themselves while they performed and even more terrified of having their peers watch them? After years in the classroom it became clear. There was no filter, no edit, no undo button, just raw imperfect learning. The messy middle of learning a new skill was exactly what they were afraid of. I knew I wanted to build their self-confidence. I wanted them to have the courage to look themselves in the eye and be ok with the flaws and mistakes they see in their imperfect attempts to learn.
During each dance unit of study, we practice watching ourselves in the mirror. We give ourselves compliments as well as critiques. We do this as a class, in partners, and I do this one-on-one with each student multiple times throughout the unit. Afterwards we talk about mistakes and flaws and why they are important for growth – myself included. Dancing with my students is something I feel makes me a better teacher; not just because it is a visual for the students to model, but it is also a way to show them when I make mistakes while dancing in class, how I use that mistake to build my confidence rather than break it down. I show them that in order to truly understand the movement, they can't just dip a toe in to try, they need to jump in feet first and "dance out loud."
"Dance out loud" is a phrase that I love using in my classroom. I use it to push my students to reach their full potential – to push the limits of what they think they can do and to reach for the highest levels of possibility. It's amazing to see their confidence grow. You can visibly see the growth as they practice dancing out loud; always surprising themselves as they prove that they can rise to the challenge. By believing in themselves enough to dance boldly and out loud, my students are able to unlock a part of themselves that was always there, but it was lying dormant and waiting. Confidence. A more confident, powerful and inspired person emerges that pushes them to continue to try new things both in and out of my classroom.
A lesson in confidence, I have found, isn't reserved for only impressionable 15 year olds, but can be valuable at any age. Take for example, my Retired Seniors Valued in Plano (RSVP) dance class that I have the honor to teach once a month. These seniors enter my room excited, but cautious. They, just like my students, are apprehensive about whether they can do the task before them. After getting to know one another on a personal level, watching themselves in the mirror and receiving feedback, (adding in a little self-deprecating humor from each other along the way), I begin to see their confidence grow and their fear subside. I see them coming in early to practice, telling stories of showing off to their friends, inviting others to class and a thirst to learn more.
Being able to share my passion for dance with multiple generations is such a gift to me as an educator. I never imagined being in a position in which that would be possible, but Plano ISD has provided this incredible opportunity, and I am eternally grateful. Instilling a sense of confidence in my students is something that I make a top priority in my class. I am so proud of the citizens that they are becoming and seeing their heads lifted high as they leave my room for the last time is a priceless gift. We work hard; we challenge ourselves; we try new things and most importantly, we "dance out loud."
Principal's Recommendation
Plano ISD Teacher of the Year Nomination Committee:
Please accept this letter as a most positive recommendation for Allyson Wallace as the Plano ISD's Secondary Teacher of the Year. Allyson currently teaches physical education and dance at Clark High School, as well as serving as the assistant director of the Cougarettes Drill Team and assistant director of our school musicals.
During her five-year tenure at Clark High School, Allyson has taught a myriad of students and welcomes each and everyone into her classroom. She is highly respected as a Drill Team choreographer and director. Her dedication to this program is evident through the highly successful championship Cougarette team. Their precision and talent is just a very small part of her impact though. She teaches them that attention to detail and concentrated effort makes the difference between good and great. It is here that adolescent girls learn that constructive criticism delivered with warmth moves them to the next level. It is here that high school young women experience healthy competitiveness that never loses sight of teamwork. Ms. Wallace instills in these young women the importance of being part of something that is bigger than their individual selves. She ensures that the Cougarettes model the type of attitude and dedication to the team and the school that set the standard for all of our clubs and organizations.
Allyson is the consummate dance teacher, but more importantly is the consummate teacher. There is no doubt her first love is dance; however, when dance teachers were required to become PE certified, Allyson's can-do attitude instantly made an impact in the gymnasium. While teaching physical education, Allyson always creates an energetic, movement-filled gymnasium. To truly see her love for students, we only needed to visit her Partners PE class, the happiest place on campus. She worked with on-level students to teach them how to work effectively with our cognitively and physically impaired students in an adaptive PE setting. All of the students love "Ms. Walls."
Allyson Wallace exemplifies all of the qualities one would expect in a master teacher and in Plano ISD's Teacher of the Year. What sets her apart is her dedication to community and campus. When she sees a need, she comes up with a plan to meet that need, garners support for the plan and then works exhaustively to ensure the plan's success. When Plano ISD started the RSVP program for retirees in the district, Allyson was one of the first teachers to volunteer. She now has a regular group attending her monthly dance class and after months of traditional and lyrical dance, most recently, they gave hip-hop a try. The participants in this class have come to respect and admire Ms. Wallace so much, they support her and Clark High School any way they can. They attend all of our dance students' performances, and on January 7, they came to Clark High School at 7:45 a.m. to help serve hot chocolate to welcome the students back to school for the second semester. Because of their love for Allyson, Clark High School can count the RSVP dancers as the newest members of the Cougar family.
During the past school year, several students approached Ms. Wallace to speak frankly with her about their desire to take dance but their real hesitancy and self-consciousness in stepping outside of their comfort zone and dancing in front of their peers. These students were mainly male and mainly in choir or theater. They hoped to try out for the Celebration Show Choir and the school musical, but they knew they would need a dance class to be able to achieve their goals. There was no way Ms. Wallace was going to allow anyone with an interest in dance to not have an avenue to learn to dance. She coordinated with the choir director and the theater director and created a game plan. They approached me with their plan. There were several roadblocks. I explained the master schedule may not allow for the class to be during an optimum period. Ms. Wallace assured me she could make it work any period. I explained that she may not be able to teach this dance class in the dance room because we already needed seven periods of dance. Ms. Wallace said she could make any room work. I explained that this dance class would be held to the same TEKS as any dance 1 class. Ms. Wallace guaranteed that every TEKS would be met. I only wish the interview panel could see this class. Week one of school a group of sometimes singers and sometimes actors hesitantly entered their makeshift dance room. On December 18, this same group performed a song and dance number that wowed the entire staff at our staff luncheon. They sang, they acted, they danced – jazz, ballet, lyrical. Then, they brought down the house with an ensemble tap number.
Without a doubt, Allyson Wallace is one of the most passionate, dedicated and sincere teachers I have had the pleasure of meeting. I am excited for the district selection committee to meet Allyson during her Teacher of the Year interview. I am certain you will be inspired by her tireless enthusiasm. She is a valued member of the Clark High School staff, and I know she is very deserving of her designation as Teacher of the Year.
Sincerely,
Pamela Clark
Principal