William Mitchell, Secondary Excellence in Teaching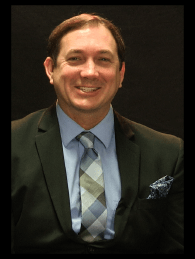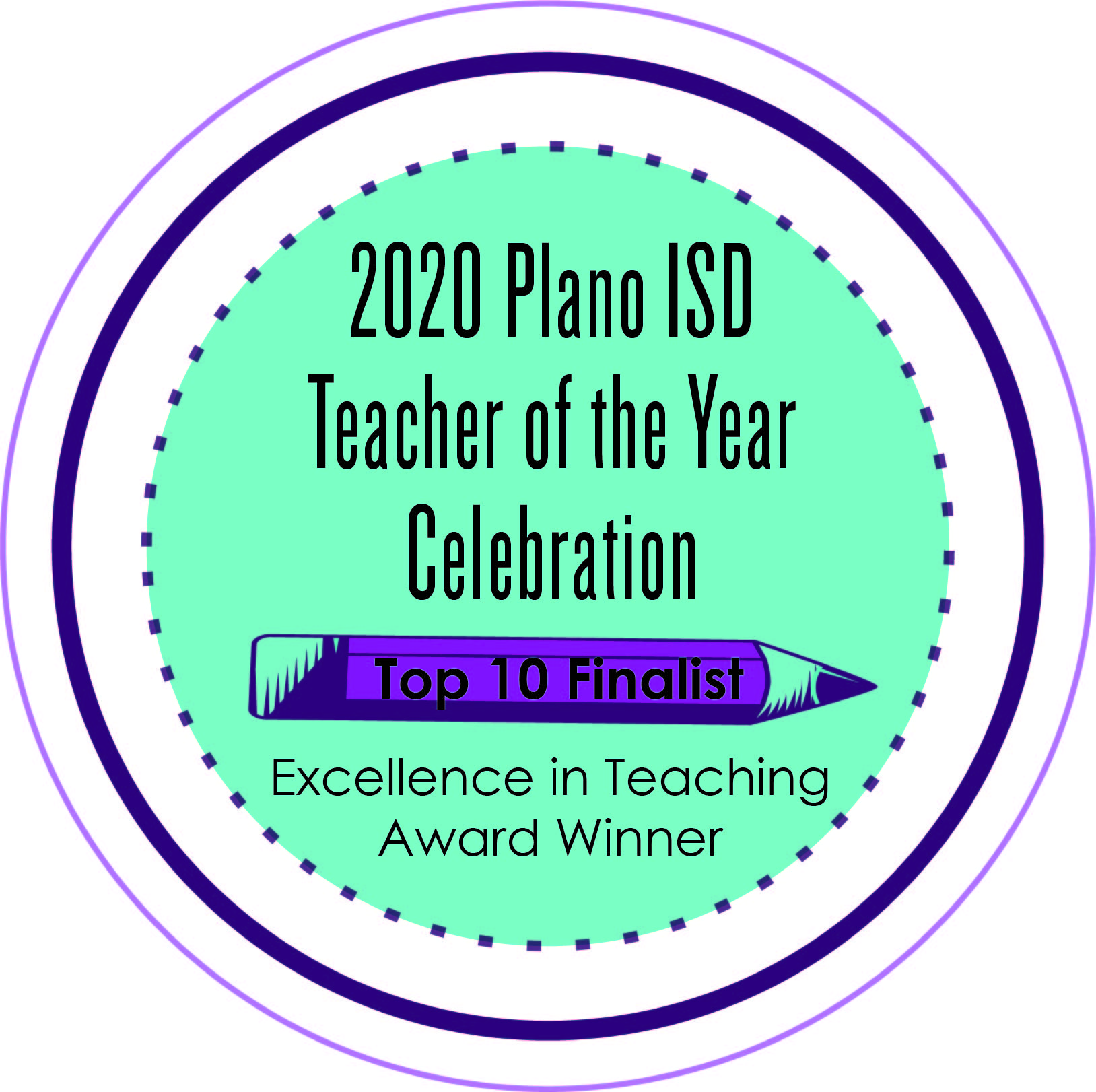 Carpenter Middle School - Math Teacher
Teaching Philosophy
Through my 14 years as an educator, my philosophy of teaching has grown just as I have. As a new teacher in Plano ISD, my main goal was to teach math and survive. As I attended professional developments, took part in book studies and was guided by some amazing people, I realized that the title 'teacher' means so much more. With this title, there comes many roles: guide, parent, healer, mentor, facilitator of learning and a listener. As a teacher, I must be willing to give my scholars the most valuable thing to any person, time. Teachers need to invest in their learners by understanding them as people and loving them as their own. Teaching is more than just my career, it is my calling.
Our classroom works like an old family recipe. We begin the year by gathering the right ingredients: co-creating respect agreements, establishing procedures and building classroom expectations. These ingredients set the tone for our classroom climate. Just like baking in the oven, our classroom needs to be the right 'temperature' for learning to take place. Once that foundation has been built, my students and I greet each other at the door of our classroom every day. That daily check allows me to monitor the temperature of our classroom, check the mood of my students and help fix any issues before class begins. Our classroom leader, randomly chosen each day, guides us in saying our affirmation and daily objective. Our affirmation states that, "I am important. I am a leader. I will do my very best today. I am a Carpenter Cowboy." Affirming who we are ensures the right flavor for our classroom.
Being a middle school student is very difficult. I want my students to know that they are leaders and important to me, even if they don't feel that way about themselves, because at the end of the day, students are the most important ingredient. Providing a student-centered, growth-mindset classroom allows the recipe for student learning to succeed. We do student-led presentations, ask higher-level questions, scaffold instruction, differentiate activities and prioritize student voices. To ensure my students get the very best, I provide tablespoons of engagement Kagan strategies, manipulatives and technology. Stirring in curriculum and a cup-full of love, the recipe comes out just right.
In our classroom, I use best practices to provide for a quality education. To extend those practices outside of our classroom, I reach out to parents regularly to create a complete unit with their students and myself. However, like old family recipes, you have to keep reinventing yourself. Lifelong learning is crucial for teachers! We must be up-to-date on best practices and the latest curriculum. In addition, it is extremely important to have a presence on your campus, demonstrating for all stakeholders, your commitment to the vision and mission of your campus, as well as the district.
In closing, teaching is our calling. It is our masterpiece; a form of art the eyes can see, the ears can hear and the heart can feel. For the mind is the controller, but the heart is the guide.
Principal's Recommendation
Distinguished Plano ISD Teacher of the Year Committee:
It is with sincere pleasure that I recommend William "Bill" Mitchell for Plano ISD's 2019-20 Secondary Teacher of the Year.
I have had the honor and the privilege of knowing Mr. Mitchell for ten years; he is someone I consider a dear friend. When I think back to how our journey began, the memory brings me to an email I received at approximately 11:00 p.m. welcoming me to Carpenter Middle School, as well as talking about TAKS data. Yes, TAKS data. From that moment on, I knew he would be someone I would enjoy working with and watching grow. We were together for about four years, and then one day, he left to start a life in Houston. How dare he leave me… I mean the school and the students! Just kidding, I was happy for him, but sad for us. Words cannot begin to describe how happy we are to have him home again. But, enough about our journey. Let me tell you about our beloved Bill Mitchell.
He is a transformational powerhouse, an SEL guru, a data analyzer, a leader, a mentor and the staff member who is at every event we host. Currently, Bill is serving on a district leadership support team and is an aspiring administrator. At Carpenter, Bill is a valued member of the leadership team as the seventh-grade team leader, a member of the PBIS team, and he sponsors student council. Moreover, if you were to ask students who their favorite teacher is, unanimously they would say Mr. Mitchell. Dare I say, there are students who would consider him their favorite even though he is not one of their teachers, because he goes out of his way to get to know all students. With the memory of an elephant, he can recall information about students while making life-long connections that, to date, I have not been able to see anyone imitate or duplicate. When you hear people go on and on about an educator who has a heart for kids, Bill epitomizing that sentiment. His heart is so big that he challenged the staff to choose one student to make their reason for coming to work every day. Each year, he challenges students to do their best, and when they reach the mark, he allows them to pick the next pair of tennis shoes he will purchase. Now, I'm sure he would agree that some of the shoes are not his style, but when asked, he would simply say, it's about the kids.
Moreover, Bill is a highly sought after teacher by parents in the community because of his commitment to the students and the campus. Like previously stated, he attends everything. Through the years, he has consistently proven to be caring, hard-working and very responsible. His attention to details and proactive approach to the diverse needs of our student population are second to none. His positive rapport and enthusiasm with both staff and students are appreciated. Because of what he brings daily to the team and what he brings to the school community, I was not surprised that the staff felt that he was the ideal choice for this honor.
I can go on and on as to why Bill Mitchell is deserving of this honor. He has proven to be an outstanding staff member at Carpenter. He is an individual you would do well to consider seriously for the above-mentioned honor. He is deserving of great things to happen for him since he epitomizes what textbooks and gurus consider to be the ideal educator.
Sincerely,
Courtney Washington
Principal