Dr. Keishon Ireland, Elementary Teacher of the Year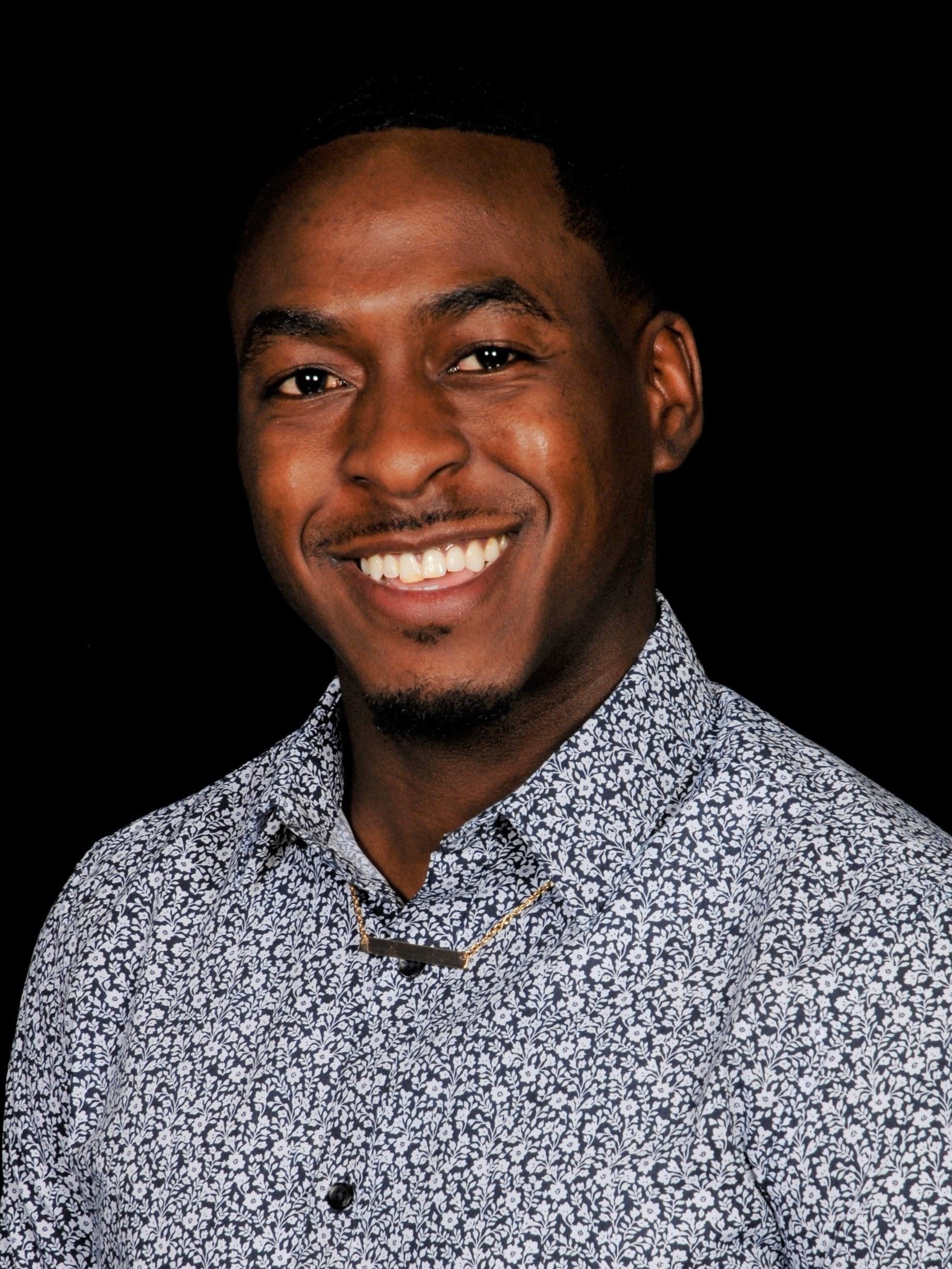 Mitchell Elementary School - Fifth-grade Teacher
E-mail congrats to keishon.ireland@pisd.edu
View Keishon's acceptance speech.
Teaching Philosophy
In today's society, teachers can be many people and many things. A teacher can be a parent, a sibling, a relative, or a friend. A teacher can also be one's own experiences throughout life. One thing that we know is constant is our ability to learn from the aforementioned. Teaching and learning are two ingredients to success at any age, and neither one can exist without the other. Teaching is how we grow as a civilization, and learning is an indication to continue teaching. Teaching is the root to success within any field of study, and without said process, the advancement of people across all tracks of scholarship will cease to progress. Teaching should be fun because learning should be fun. Teaching is power and happiness that is entrenched within anyone who is passionate about uplifting, motivating, and changing the lives of scholars who at any point in life had a dream to be somebody special.
To be an outstanding teacher, one must first be an outstanding learner. Before I became a teacher, I was an outstanding learning. After I retire, I will continue to be an outstanding learner. Being an outstanding learner is the foundation of an outstanding teacher because it is in learning that one excels and develops. Each day, I learn new strategies and methods from my cohorts that aid me in delivering quality, individualized instruction for my scholars. Each day, I learn from the very same students that I teach. My students teach me how to become a better person, teacher, and role model. They teach me how to maintain a growth mindset when faced with adversity, and they teach me how to listen so that I can elicit change in their lives. For me to be an outstanding teacher, I had to become an outstanding learner and realize that I am not always correct; I do not always do everything perfectly; I can learn from the youngest person to the oldest person; and everyone has something to contribute to the world.
Being a teacher has many rewards. As a teacher, one has the ability to restore a person's will to chase their dreams and not be afraid of failure. One has the ability to motivate people to become better citizens in life, and one has the ability to mold the minds of our future. It is important for me to leave my footprints in the sand of life. Students rarely have the opportunity to have an African American male as their teacher. As an African American male, it is important for me to be a representation of someone magnificent because the stereotypes of African American men are not always represented positively in media (e.g. music, movies, and television). Very bluntly, students of all races and genders state that they want to be in my class because they have heard amazing things about me, and those who have not say they want to be in my class because I am a male or because I am African American. As a lifelong learning and outstanding teacher, it would be a mistake to ignore the fact that simple physical characteristics of myself can play a major factor in changing a student's life. A reward for being who I am and teaching what I teach, is being able to see students that relate to me because of my gender, my skin color, and my socio-economic background. Students relate to my goofy and flawed personality, my passion for being great, and my will to make mindful choices, and they decide for themselves that they want to be like me or even become better. My students and I have an interdependent relationship. They recognize that the guidance, motivation, and knowledge that I provide is essential to their success, and I recognize that their yearning for what I can offer drives me towards success; we both need each other for survival.
My beliefs are demonstrated in my personal teaching style, because I make them evident to my students in everything that I do. I constantly remind my students how I need them so that I can become great, and in return, they provide me with that same reminder. I teach my students the value education and the importance of having fun while learning. I teach my students that being the best version of one's self is the only thing one should be obligated to offer to the world, and that being who they are is just enough. My students see my passion when I teach and during our motivational talks through our morning meetings. The two most important things that I teach to my students and the two things that drive my teaching style is that I want them to create the lives for themselves that they are happy to wake up and live, and to avoid making excuses for what does not go right in their lives, but instead make change.
Principal's Recommendation
Dear Teacher of the Year Selection Committee,
It is a pleasure for me to be able to submit the name of Keishon Ireland as Mitchell's teacher of the year!
Dr. Ireland's compassion for kids is only surpassed by his goal to find new and positive ways to reach them. He continues to be a leader on our campus for motivating students to have a growth mindset. He has always been a positive role model for all of our students while managing classrooms of up to 27 students.
While Dr. Ireland has always been involved in extra-curricular mentoring and tutoring in his almost 5 years at Mitchell, this year Dr. Ireland started an after-school step/dance club for our students, which has been greeted with overwhelming enthusiasm from students and parents.
Dr. Ireland has taken it upon himself to advance his education in order to better prepare our students. He has received his Master's degree in psychology and is currently working on a doctorate in leadership. He has attended PISD's Team Leader Academy, and has branched out this year to present ideas for "Simplifying Science" at a district Flex Learning Saturday and at the DFW Science Conference Mini-CAST. Dr. Ireland is also an integral part of Mitchell fifth graders' successful yearly trip to the Collin County Adventure Camp.
As a principal, I can always count on seeing students engaged in his classroom, whether they are working independently or at his teacher table in one of his many guided lessons in all subjects. I can also count on Dr. Ireland to engage students in meaningful conversations about non-academic topics that affect them. Dr. Ireland genuinely respects all of his students and meets them where they are socially, emotionally, and academically. I know that I can place students on any level of success in his classroom and they will improve in each of those three areas and as human beings.
Someone once said that if you are a successful adult, there was a great teacher in your life somewhere along the way. I have a feeling that in 10, 15, 20 years and further down the line, there are going to be many successful people that will be thanking Dr. Ireland for being that great teacher.
Bob Farris,
Principal