Gabriela Arzola, Excellence in Elementary Teaching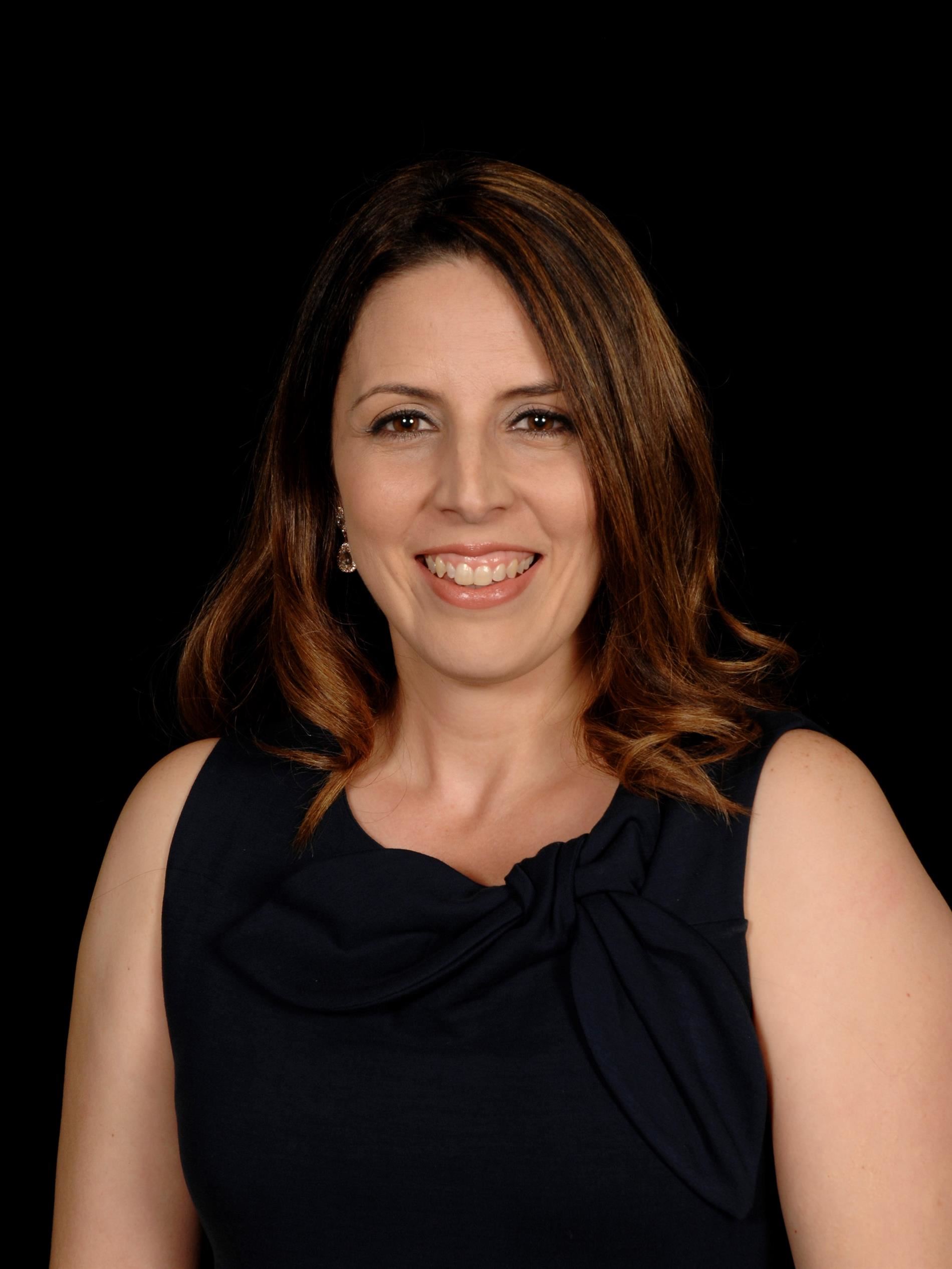 Thomas Elementary School - Pre-K Bilingual Teacher
E-mail congrats to gabriela.arzola@pisd.edu
Teaching Philosophy
I think that education is a fundamental part in the development of a human being. It's the best way to generate positive attitudes to overcome today's innumerable life obstacles. A teacher always looks to promote in children their curiosity for all things that surround them and makes sure that they keep this curiosity throughout their lives. Because of this, is important to develop communication and language skills, critical thinking, and soft skills such as empathy, tolerance and amazement on students. This will allow them to become individuals that think, feel and act as part of a society.
A teacher has to be passionate about her/his profession. As a teacher, I have to perform my job in a way that I create an environment of trust that stimulates students to investigate, learn, build on their learning and not only follow commands. A teacher always needs to have in mind the individual needs of a student. Its extremely important that I, as a teacher, get to know each of my students and learn how to listen to them taking into consideration their individuality. It's my duty to understand the different learning styles and stages of development of the children in my classroom and support those that show difficulties in any academic, social or emotional area. With my help, my students will develop the creativity to explore, experiment and produce new possibilities that open room for imagination, as well as problem solving.
Also, I believe that discipline should be student's responsibility. I think that my students need to be capable of recognizing the choices they are taking in any circumstance and the consequences those choices bring. Conflict in my classroom is always an opportunity to teach children appropriate behavior and important life skills. Moreover, I am developing a concept of school family where there is a creation of healthy connections within members in the classroom that wires the brain to improve impulse control and a willingness to cooperate. My students understand how their brain works, recognize their feelings and learn how to self regulate when a problem arises. I only act as a mediator through dialogue and provide positive guidance,so my students can work through stressful situations. Creating a nurturing environment where each member has a voice is essential to encourage better communication, develop empathy and respect towards others.
I consider my position as a pre-kinder teacher a very important one. I offer a high quality program for our children at Thomas Elementary. I believe that my teaching experience on upper grades at the elementary level, gave me a deep understanding on how to develop a Pre-kinder program that not only promotes the social and emotional development of my students, but also their cognitive and physical abilities. My classroom is a highly structured environment that is organized to encourage social interaction and minimize conflicts and congestion. My students have many opportunities during the school day to stretch their language skills. Also, I strengthen their cognitive, pre-math and literacy skills by developing a wide variety of games and hands on activities that will prepare them for the academic demands of kindergarten. I build a close personal connection with each of my students and nurture warm relationships among children, teachers, and parents. My students sense a competence and self worth grow as they learn to take care of themselves and help others. I encourage them to view themselves as a resource.
Finally, parent involvement in student's education is a must in my classroom. For this reason, I am constantly guiding parents by sending them monthly articles that give continuation at home from what I do in the classroom especially in the social emotional area. Also, I have implemented the Latino Family Literacy Program that will take place this school semester to educate parents on how to establish family reading routines to improve language acquisition, vocabulary and the literacy skills of their children.
Principal's Recommendation
To Whom It May Concern:
I am very pleased to recommend Gabriela Arzola for consideration for 2018 Plano Teacher of the Year. Mrs. Arzola was a bilingual first grade teacher at Thomas and is now in her second year as a bilingual pre-kindergarten teacher here. She was one of two teachers that opened our pre-kindergarten program two years ago at Thomas. She has greatly contributed to the success and development of the program. Gabriela collaborated with the other PISD early childhood teachers, Thomas kindergarten teachers, and the district coordinator to gain training and information.
When you enter her classroom, you are immediately aware of the sense of joyful learning that is taking place. Her instruction blends academic skills with responsible character development, while also meeting the social emotional needs of all of her students. Her instruction develops students that are eager and self-motivated learners. All activities are meaningful and serve a purpose in her overall plan for each student. The excitement she displays for learning is contagious, and her students are always willing participants. She provides an exceptional program that balances the developmental needs of the students with giving them a foundation that will lead them success in kindergarten. Her warm and nurturing classroom environment is exceptional for students to begin their educational journey. She develops open and trusting relationships with the parents of her students. The parents of students in her classroom participate in school activities, and she provides them with learning activities to do at home with their child.
Gabriela is a part of the pre-kindergarten and bilingual teams at Thomas and is always a resource for other teachers. She seeks professional development opportunities for herself and will then successfully implement new ideas into her instruction.
Without reservation, I feel that Gabriela Arzola displays the abilities of what we value in our most accomplished teachers in Plano. She is very deserving of this honor.
Sincerely,
Lynn Swanson
Principal, Thomas Elementary