Harold White, Excellence in Elementary Teaching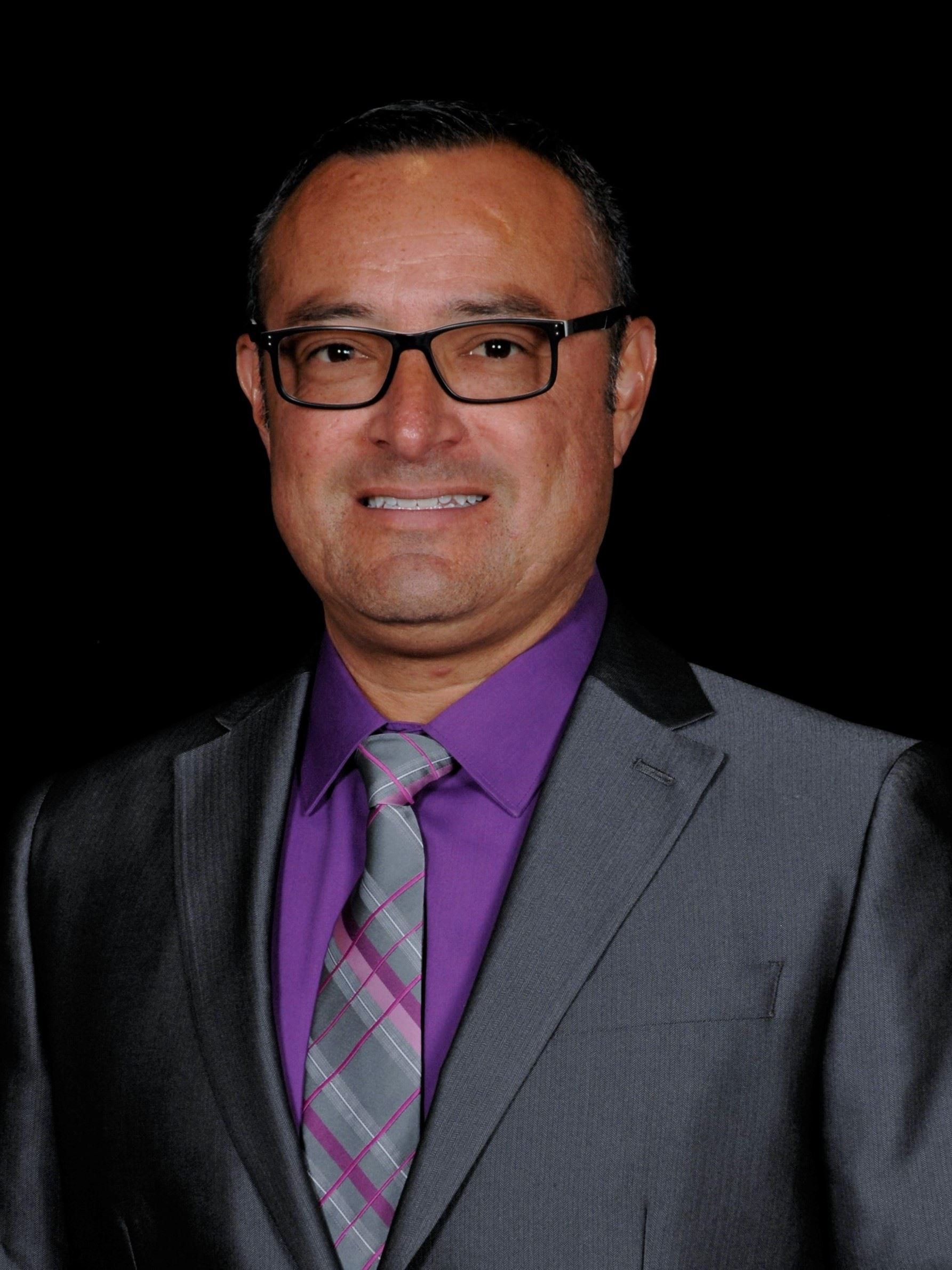 Boggess Elementary School - PE Teacher
E-mail congrats to harold.white@pisd.edu
Teaching Philosophy
Active Learning
I am proud to be a Physical Education Teacher in Plano. There is no doubt that if you want to teach, you come to Plano ISD! It is with great excitement that I wake up and enter my classroom ready to motivate students to think on their feet! My philosophy is to create a caring and safe environment while actively educating my students in skills and lifelong activities. Most importantly, to make it fun! I believe that students listen and learn better if you show them that you love what you do because you laugh along with them. I am fortunate to have a big classroom (a gym) as a platform to teach. My classroom allows me to see each and every child at my school every week. Whether actively engaging in galloping as a Kindergartener, or practicing weight transfer as a 5th grader, we are having fun!
To most, a 3 foot tall, bundle of curiosity that has just walked into a world of enlightenment is terrifying! For me, they are a precious gift, eager to begin their first day of school in Kindergarten. From this first step into my classroom, we embark on a journey not just about running, push-ups or sit-ups, but a quest to learn the levels of Moderate to Vigorous Physical Activity (MVPA) and the numerous ways to discover it. We participate in a variety of movements, skills, and strategy that allows us to learn on our feet. Actively engaging my students with a variety of unique signals and back and forth chants and cheers promotes whole class participation. Incorporating music stimulates your body to move and attain different levels of intensity while distinctive chants and cheers is an invigorating way to help students retain information.
Teaching children is a great honor that allows me the ability to nurture and guide my students into young adults. Teachers in Plano do a tremendous job shaping and molding the minds of their students. This dedication prepares our students to enter challenging universities and begin establishing their careers to be a productive citizen. As a Physical Education Teacher in Plano, I strive to equal that or innovate my own creative, active teaching style to assist that of my colleagues. The education of our students' minds about healthy decisions dealing with fitness and nutrition are vital for their growth and success. An intelligent mind benefits from a healthy body.
In addition to exercise and healthy eating habits, I help foster positive sportsmanship and teamwork. On weekends and week nights, students participate regularly in competitive activities. Games, meets, recitals and competitions are real life experiences for our students to experience winning and losing at an early age. In PE, we experience similar outcomes to our activities. During these intense emotional times, children are in need of coping strategies and acceptance. If failure is the end result, saying "congratulations" or "good game" is encouraged. On the other hand, when students are met with success, learning to be modest is just as challenging whether students give each other a fist bump or the team silent cheer dances. Those are just some of the friendly strategies we routinely practice.
Role model. Guardian. Caregiver. Educator. Or more adequately stated, a Teacher. These are synonyms that have all been associated with our profession. Each school in PISD has many of these compassionate people that are all here for their students. I have the privilege of working with great teachers at Boggess Elementary. I would not be the teacher I am today without their support and dedication to our students. We all share these unselfish traits and skills together so that our students may whole heartedly grow. There is nothing more fulfilling than to have my former students return to Boggess and remember their elementary PE teacher.
Principal's Recommendation
To Whom It May Concern:
It is with great pleasure and a great sense of pride that I recommend Harold White to represent Boggess as our Plano ISD Teacher of the Year for the 2017-18 school year.
Harold works tirelessly to ensure that all students at Boggess Elementary are successful. In his role as the Physical Education teacher, he has a tremendous impact on our students, staff and the community. His belief that all students, despite differences or disabilities, can and will be successful in PE, fuels his passion for working with students of all levels.
Parents have described Coach White as funny, caring and inspiring. He makes his classes fun while maintaining their interest. To keep order in his classes, he has a "Marco Polo" type exchange where he calls out a word and the kids answer in unison to get their attention. He manages his class without having to raise his voice and is so well respected, students immediately respond. He has a plethora of activities that are fun and organized that allow complete participation by all, with learning and physical activity at the forefront. It is amazing to watch his interaction with students, staff, faculty and parents. He has a caring demeanor and a well-developed sense of humor. Harold has consistently aspired to push and challenge his students across the grade levels. The way that he effortlessly incorporates SEL with physical activity is impressive. He enjoys coaching competitive sports for teams that his children and other students from the community participate.
Coach White brings fun with him wherever he goes and the kids respond to that because they can tell that he is having a great time teaching them and they want to be a part of it. When he is the DJ / MC for anything, be it the Fun Run, Bike Rodeo, Field Day, Spring Fling / Auction he brings a contagious energy to the event. Each year, Boggess has won the participation trophy at the Fun Run because of Mr. White's hard work and encouragement. He gladly volunteers his time for the betterment of the school and students.
As the PTA Staff Representative, he is admired and respected for being an active participant in our community. When Watch Dog dads come into his class, he plays games that allow them to be part of the action, making his class one of the favorites that dads look forward to attending. He does it in a way that does not make them feel like outsiders, but allows them to feel like a special contributor. The kids appreciate his efforts to make sure that it is fun for everyone.
Harold is a positive role model for both students and staff. He is always willing to offer his assistance and be flexible when needed. He organizes our Safety Patrol and is out front every day at 7:00 welcoming our students. He demonstrates his love and compassion for students and learning on a daily basis as he works with students from a wide range of abilities. Without fail, he has a smile on his face and a pep in his step all day long.
Harold is not only pushing those around him to be better, he continues seeking knowledge. He collaborates with his team, other staff members and the Boggess Administration. He has been a mentor for new teachers for many years. His dedication to student success, collaboration, and hard work will serve him well as he pursues a role in administration.
Below is the response of a parent/staff member when asked to describe Coach White:
Singing the praises of Coach Harold White is one of the easiest things I'll EVER do!!!! He is not only an exceptional teacher/coach but also an all-around great guy. Coach has an admirable work ethic, a willingness to grow and reflect, and an authentic love for kids. With strong moral character, Coach White connects with the kids with wonderful rapport and an age appropriate sense of humor all the while maintaining a fabulous learning environment. As a Boggess Elementary student, my son had Coach White every year (K-5) . His adoration for Coach White was (and is) unwavering. Memories are of a friendly greeting, a steady leader, a smiling face (and heart), a fun-loving energy and a consistent positive attitude. Coach White is the one that everyone tracks down to see when they come back to visit Boggess. We are one blessed school to have him and I am grateful beyond measure for the positive influence he had on my son!!
Harold is a beloved staff member at Boggess Elementary. With his dedication to the success of our students and community, I highly recommend Coach White be selected as Plano ISD Teacher of the year.
Sincerely,
Shurandia Holden