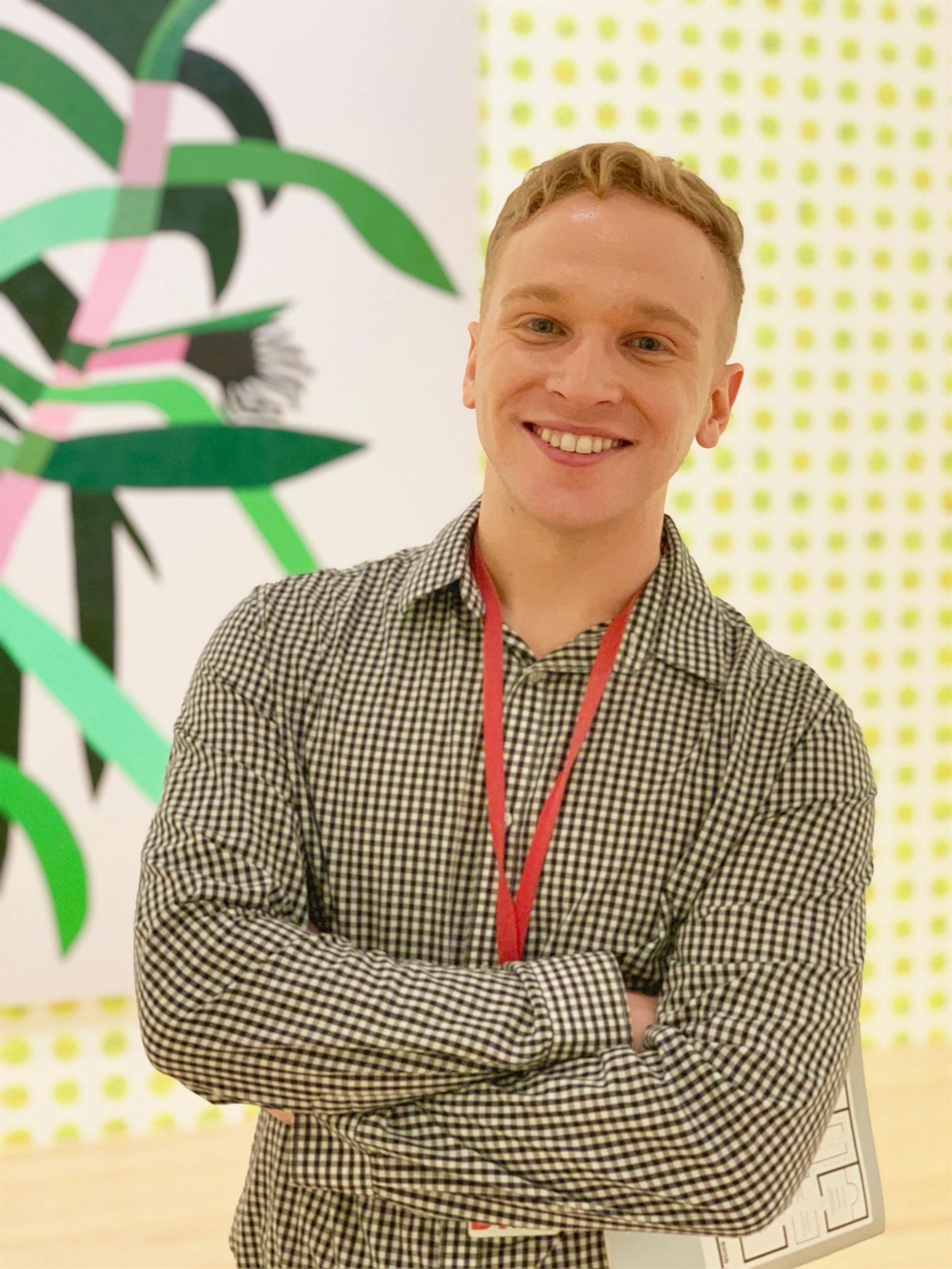 Phone:
Email:
Degrees and Certifications:
University of North Texas - Bachelor in Fine Arts with Certification of Art Education (2017)
Mr.

Boatfield

Hi! My name is Joseph Boatfield and I teach Art here at Christie Elementary. I have been teaching Elementary since 2018. Previously, I taught for the Dallas Museum of Art and Fine Arts for Pre-school in Fort Worth. My passion is showing our future leaders that creativity is a vital skill. I see all K-5 classrooms once a week. We will be spending our time this year viewing historical and contemporary art, getting hands-on with a variety of media, and using new and exciting computer applications to create works of art. I am super pumped for this year! The best way to contact me during school hours is by email: joseph.boatfield@pisd.edu
Specials Times for the 2023-2024 School Year

Fifth Grade 9:25-10:15

Fourth Grade 8:30-9:20

Third Grade 10:20-11:10

First Grade 11:55-12:45

Second Grade 12:50-1:40

Kindergarten 1:45-2:35
The best place to find information about school clubs, events, and opportubinities is the Christie Elementary PTA Facebook Page. Also, stay tuned to your student's Google Classroom for updates on contests, Art Camps, and other creative opportunities at Christie Elementary.

This year, After-School Art Camps are split up by grade levels throughout the year in order to shrink club sizes down and avoid mixing grade levels together. Please consider becoming a PTA member and/or following our School's Facebook page to be the first to hear about clubs. They fill up quickly. I will supervise 3:35 Pick-up from the Front Office. 2nd - 5th Students will need to complete an interest form through Google Classroom when clubs open up (this is on their own time) and then I will pass out permission forms to those who are solidly interested. K-1 students will need to have a parent reach out in order to join. This is a free and valuable opportunity for students to explore and be curious!