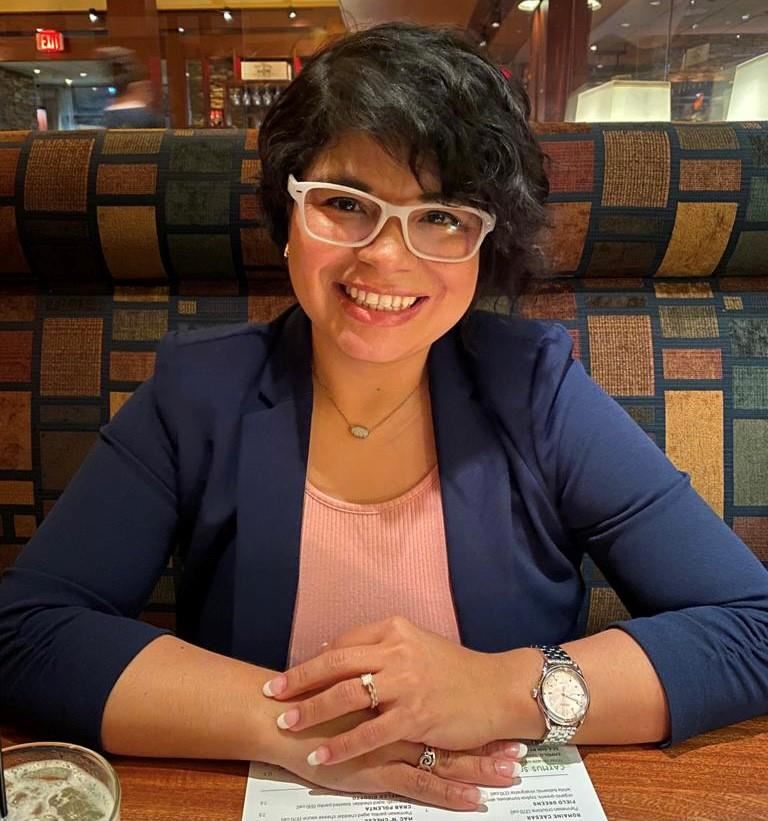 Phone: 4697520900 ext. 20959
Email:
Degrees and Certifications:
Mrs.

Domenica Phillips

First Grade Teacher (Bilingual)

Born in Guatemala City, grew up and attended all Plano ISD schools. Graduated in 98 from PSHS. Graduated in 2007 from Collin College and currently a junior/senior at Dallas College. Majoring in Bilingual Ed (ec-3). Started in Plano ISD from 2001 to 2007 in a bilingual classroom at Meadows elementary, then moved on to the Special Education setting (2007-2009 and 2013-2021) at Hunt and Wells Elementary. This will be my second year at Daffron. I'm very excited about joining first grade as a long-term sub. My family includes my husband Casey, my 3 daughters and our pets (dog, Mr. Tyson, cats Keke and Crocket). I truly feel and know that working with children is my true calling. I love coming to work and seeing their smiles, interacting with them and, above all, helping them succeed in school and in all areas of need.
7:40-7:59 Anuncios, círculo comunitario

7:59-8:15 Destrezas Fundamentales

8:15-8:30 Lectura (grupo grande)

8:30-9:30 Lectura/Escritura Guiada/Grupos Peque~os

9:30-9:45 Escritura Grupo Grande/Gramatica

9:45-10:00 Inquiry & Innovation (Science & Social Studies)

10:00-10:30 Recreo

10:30-11:00 Almuerzo

11:00-11:45 Inquiry & Innovation (Science & Social Studies)

11:45-12:15 English Language Development (ELD)

12:15-12:50 Matematicas Grupo Grande

12:50-1:40 Especiales

1:40-2:35 Matemáticas Grupos Peque~os

2:35-2:45 Despedida