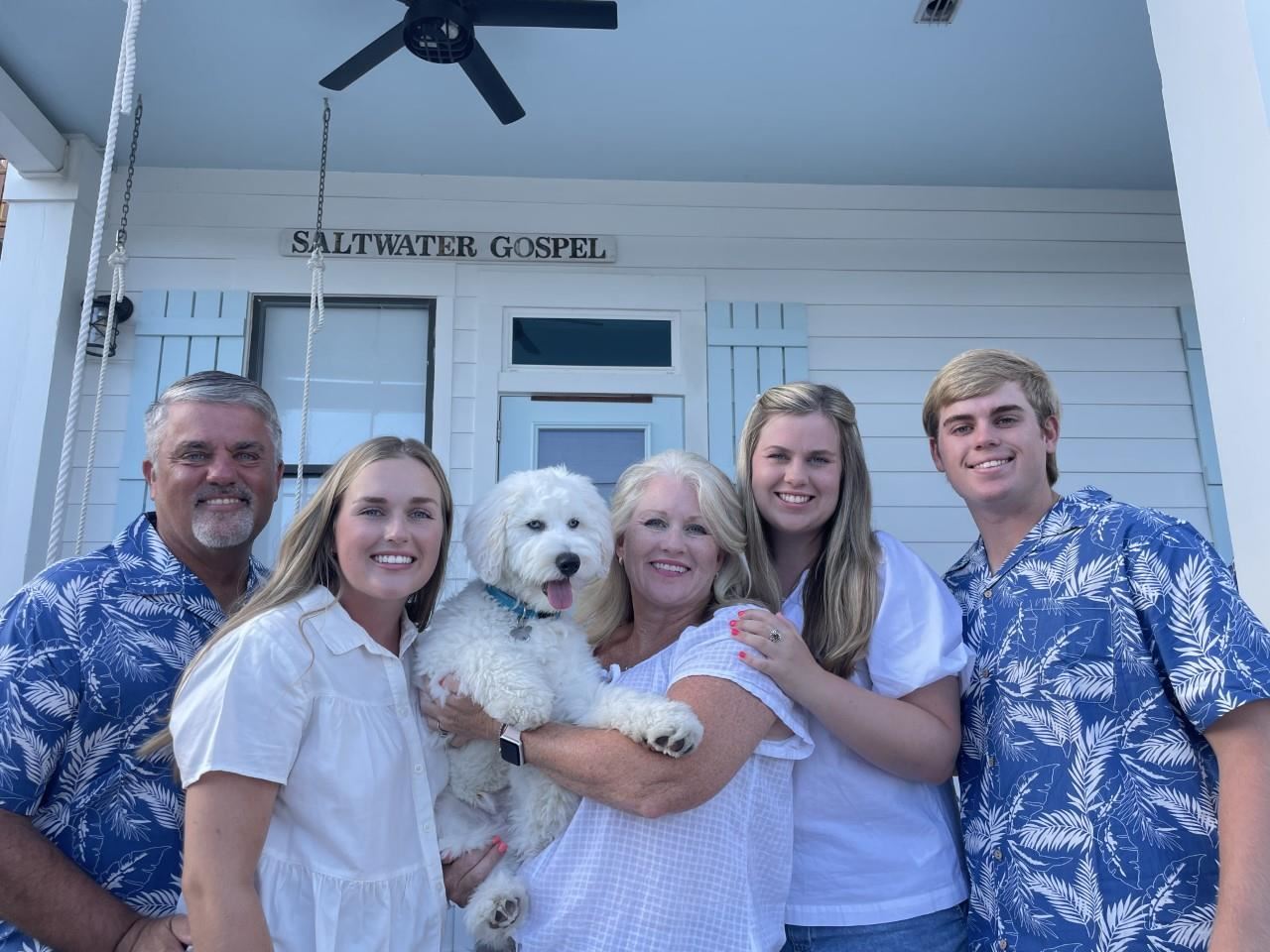 Phone: 469-752-0944
Email:
Degrees and Certifications:
Bachelor of Science in Elementary Education from Abilene Christian University Certified in Gifted and Talented and Advanced Academics
Mrs.

Christy Miller

My name is Christy Miller. I am the PACE teacher at Daffron Elementary. This is my second year at Daffron, but my 18th year of teaching in Plano ISD. I was previously a 3rd grade teacher at Forman and a 4th grade teacher at Wells. I grew up in Plano and attended Davis and Wells Elementary School, Schimelphenig Middle School, Shepton High School, and Plano Senior High School, where I was a member of the Planoettes drillteam. Plano is definitely my "home". I attended college at Abilene Christian University where I received my Bachelors of Science in elementary education. I met my husband in college. We have been married 32 years. We have three children. My oldest daughter is a Pediatric ICU nurse at Children's Plano. My middle daughter is in nursing school at ACU and my son is at ACU studying business. We also have a Sheepadoodle named Murphy! Our family likes to travel together and spend time at a lake in east Texas. My hobbies include spending time with my family, reading, shopping, and baking!

I am looking forward to the year at Daffron. Many adventures ahead!
PACE Schedule and Curriculum:

Kindergarten - 30 minutes per week

Power into PACE

Power into PACE is designed to introduce kindergarten PACE students to the PACE environment. Students are introduced to different ways of thinking that enable them to make connections and apply these skills to future learning.

First Grade - 2 hours per week

Brain Train

Brain Train is designed to introduce first grade PACE students to creative thinking techniques, logical thinking, Google Slides, science observation and research skills. Students learn each letter of FFOE and how this strategy can be used to help them become better thinkers. Different types of logic problems and science experiments allow students to begin to develop logical skills such as deducing, comparing, ordering, and drawing conclusions.

Coding with Code.org

In Coding with Code.org, students answer the question "What is coding?" by discovering why it is important to learn coding, the jobs associated with coding, and how precise instructions can lead to a successful outcome. Using Code Studio in Code.org, students follow through lessons that teach looping, debugging, creating events, and other necessary language in order to make programs work.

Second Grade - 2 hours per week

Brain Train Express

Brain Train Express is designed to further develop second grade PACE students' abilities to think creatively and logically. Students learn each letter of SCAMPER and how this strategy can be used to help them become better thinkers. Students apply the engineering process to solve a challenge and explore research through self-selected topics. These experiences offer students a variety of opportunities to apply creative and logical thinking to everyday situations.

Coding with Scratch

In Coding with Scratch, students build on their knowledge of coding with Scratch. Scratch provides continued opportunity to create games and stories using code. Scratch will provide a foundation for a continuation of writing code across grade levels. In addition, Scratch mirrors the same programming used in 4th grade robotics with Spike.

Third Grade - 2 hours per week

Genius Hour

The Genius Hour is designed to create an environment where students can exercise voice, choice and ownership of their learning from start to finish. Students choose what they want to research, how they want to research it and what they want to produce or create as a result of their findings. As a learning model, it promotes inquiry, creativity, and self-directed learning.

Logic and Reasoning: The Great Chocolate Caper

Students are exposed to syllogistic and deductive reasoning strategies while solving a mystery. Students use logic grids to analyze and interpret data; use syllogisms to strengthen their reading and reasoning skills; and learn to form generalizations based upon valid assumptions.

Fourth Grade - 3 hours per week

Leadership

In Leadership, students begin to explore qualities that make good leaders and identify leadership skills in themselves and others. Through classroom discussions and journal reflections, students learn that anyone can be a leader and that sometimes leaders need to follow. Students determine their leadership style and analyze how it can be used to have a big impact on the future as well as come up with a leadership growth goal to become a stronger leader. A research project based on a leader allows students to practice research and public speaking skills.

Robotics

Students begin the Robotics unit by discovering how technology helps us become efficient as they explore the history of robotic innovations and current day uses across various industries. Students are exposed to multiple science fiction stories while analyzing elements of science fiction, exploring how science fiction can become science fact, and creating a science fiction story. Given the opportunity to expand coding capabilities by completing the PACE (Plano Areonomics Challenge Experience) Mission to Quadmos, students use critical thinking and inquiry to write efficient programs for their SPIKE Prime robot.

Fifth Grade - 3 hours per week

Law

Law plays a critical role in preparing students for middle school PACE. Students become familiar with the First and Fourth Amendments to the U. S. Constitution. Students review cases, both fictional and factual, that relate to these amendments. Students justify opposing points of view, identify facts, interpret documents, and support arguments for both sides of an issue. This unit continues the interdisciplinary and analytical nature of curriculum and is carefully articulated with original analysis, evaluative, and expository expectations of the middle school PACE program.

Stock Market

An exciting, real-world simulation, the Stock Market Game enables participants to discover the risks and rewards involved in decision-making, the sources and uses of capital, and other related economic concepts. Over the course of 10 weeks, students invest a hypothetical $100,000 in common stocks. Students research stocks, study how the financial markets work, evaluate risk, choose their portfolios, manage budgets, follow companies in the news, and make decisions on what companies to invest in. Students can also compare their performance to peers on a weekly basis.