Return to Headlines
May 5, 2018 - Board President Missy Bender Honored with Distinguished Leadership Award
May 9, 2018
Board President Missy Bender was honored with the prestigious 2018 Distinguished Leadership Award on May 8. The Distinguished Leadership Award is presented annually to a Leadership Plano alumnus who has made significant and notable contributions to the betterment of the community.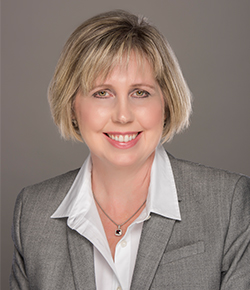 Missy Bender was originally elected to the Plano ISD Board of Trustees in 2006 and re-elected to serve her fourth term in May 2015. Ms. Bender is currently serving her second year as board president; originally elected president by her fellow trustees in May 2016 and again in May 2017. She has also served as vice president from 2015 to 2016 and as secretary from 2008 to 2011.
Ms. Bender graduated from Plano East Senior High as a member of its charter class and received a Bachelor of Business Administration degree in marketing from Southern Methodist University. She began her career as a management consultant specializing in strategic planning and technology solutions for Fortune 500 clients in North America and Europe and has worked for Champion International, Amdahl and IBM. At IBM she was honored with the Golden Circle Award, the company's elite recognition for its Top 1% performers.
She currently serves as a member of the Chairman's Council for Texas Health Resources Plano and on the Board of Directors for the Plano ISD Education Foundation. Ms. Bender has also served on the Board of Directors for numerous nonprofit organizations, including the Junior League of Collin County, Plano Metro Rotary Club, Harrington Homeplace Homeowners Association, Practical Parent Education, Forrest Outreach Foundation, Daffron Elementary School PTA, Robinson Middle School PTA, Jasper High School Choir Booster Club and Plano West Choir Booster Club. She has also served as a member of Conner Harrington Republican Women Club, National Charity League, Plano Symphony Debutante program and Women Making a Difference.
Ms. Bender is a graduate of Leadership Plano (Class 23), Leadership St. Andrew, Leadership TASB (Texas Association of School Boards) and Leadership Texas. She was appointed by TASB to the Texas Education Agency (TEA) as the only Trustee on the state's Accountability Policy Advisory Committee and currently serves on the TEA School Finance Council.
She earned the prestigious designation of "Master Trustee" from TASB; is a Fellow with the Center for Reform of School Systems; was named one of "21 Leaders for the 21st Century" by Inside Collin County Business; received TASB's Outstanding Leadership Award in 2014; and has been honored as a PTA Life Member. She was also recently named as a "Girl Boss 2017" by Plano Magazine.
Ms. Bender is a co-founder of Trustees for Texas, a non-profit organization whose purpose is to create a unified and powerful voice to transform education in Texas. She is also a frequent presenter at state and national school board conferences and has worked with other trustees in the North Texas Regional Consortium to develop a regional legislative agenda. Ms. Bender has served on the TASB Legislative Advocacy Committee and has frequently testified to the House and Senate education committees on behalf of Plano ISD and all Texas school districts. Ms. Bender has also represented the district as a member of the Federal Relations Network in Washington, D.C.
Missy Bender has lived in Plano for 30 years. She and her husband Doug have been married for 30 years. Their daughter is a graduate of Plano West Senior High School and attends Southern Methodist University.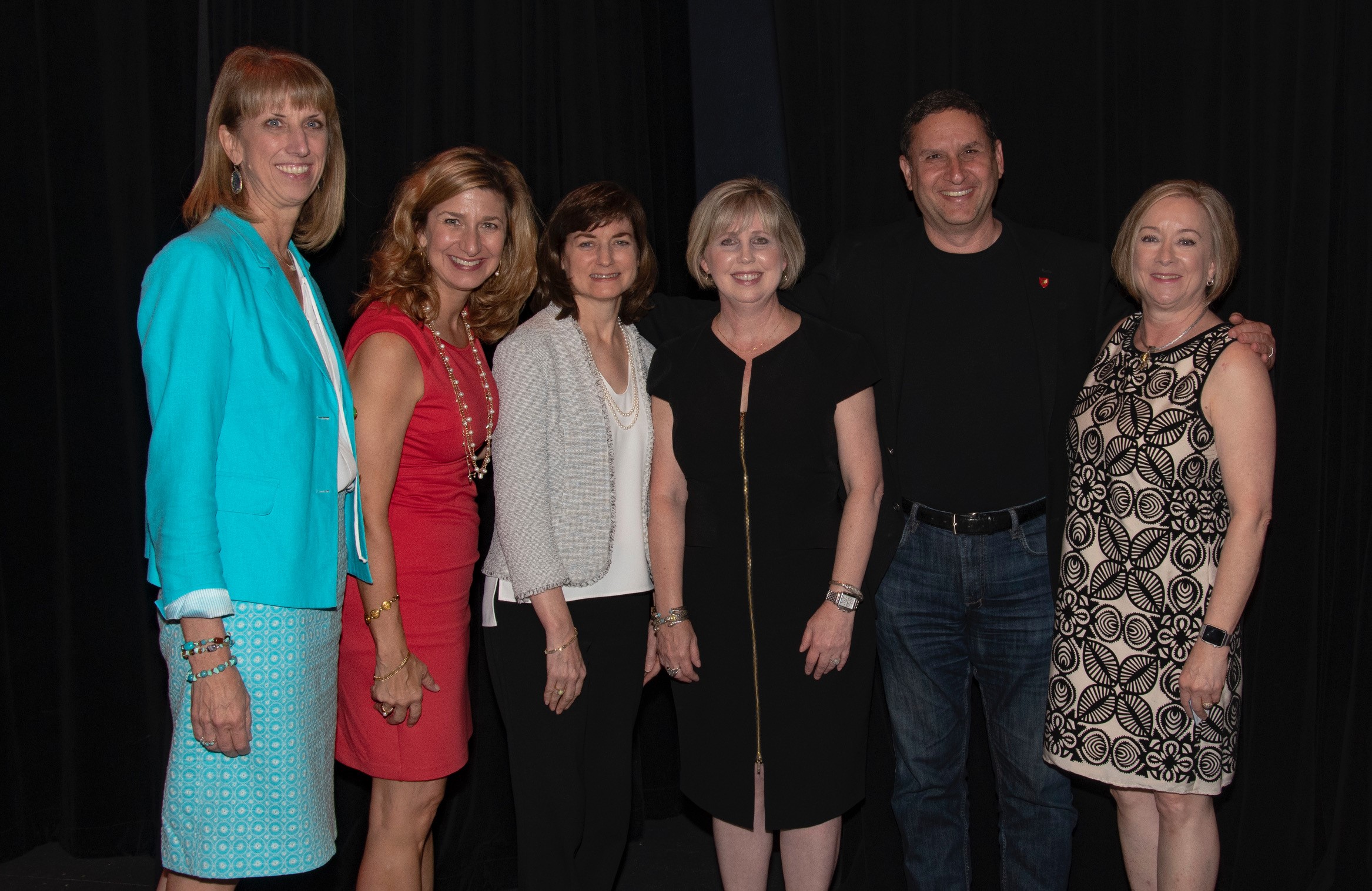 (Event photo curtesy of the Plano Chamber of Commerce): Superintendent of Schools Sara Bonser, Trustee Jeri Chambers, Trustee Tammy Richards, Board President and Distinguished Leadership Awardee Missy Bender, Trustee Dr. Yoram Solomon and Board Secretary Nancy Humphrey.