Return to Headlines
May 8, 2018 - Stock Market Game Winners
Plano ISD teams attended the Texas Council for Economic Education (TCEE) reception to receive their award certificates, medals and monetary prizes on Tuesday, May 8 at the PlainsCapital Bank building.
High School Winners
Clark High School
The Clark High School investment club placed twelfth in the nation in the Texas Economics Challenge David Ricardo Division of the National Economics Challenge. They also placed first in the Texas Finance Challenge, but are unable to advance to nationals due to scheduling conflicts. Team members are: Rohan Chhaya, Moksh Nirvaan, Shakeel Samsudeen, Jonathan Tung and Joseph Williams. The team is coached by Clark High School teacher H.P. Harris.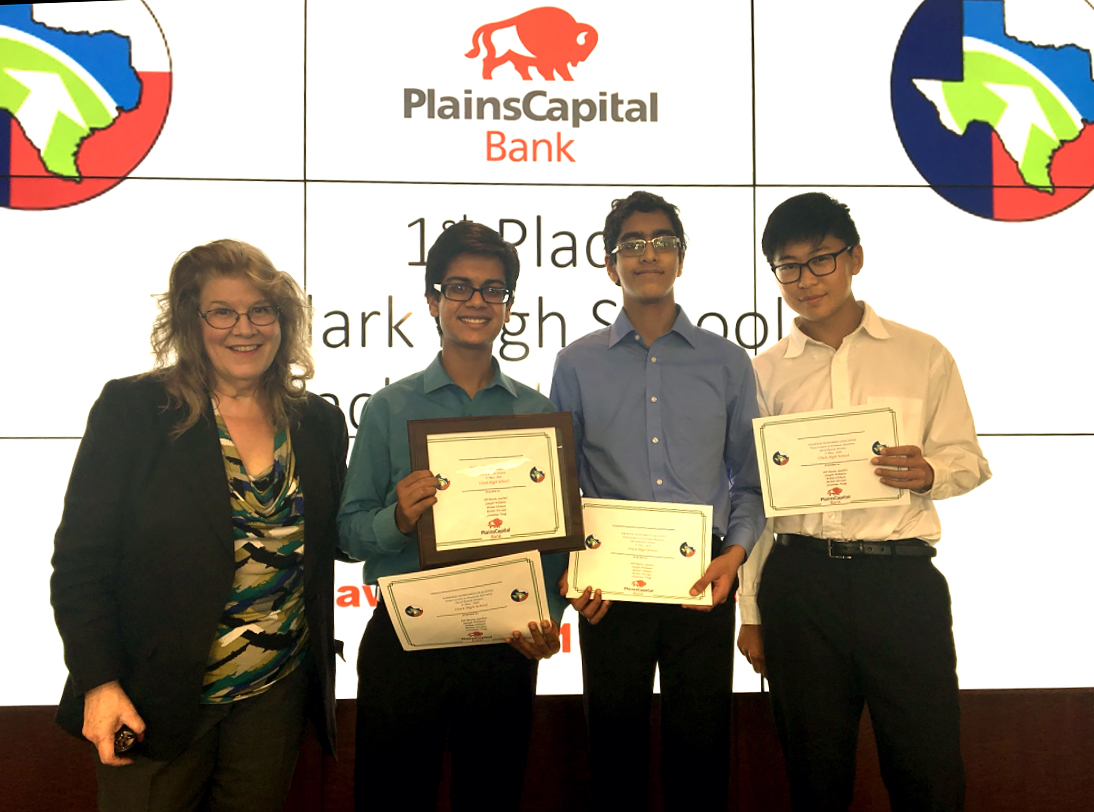 Clark students: Rohan Chhaya (second from left), Shakeel Samsudeen and Jonathan Tung (not pictured is Moksh Nirvaan and Joseph Williams).
Elementary School Winners
By out investing 500 teams across the state, the Aldridge Elementary team of two fifth-grade students, the "Black Dragons," won first place, Mitchell Elementary team of three the "Cash Crew" won second place and the Hughston Elementary team of three fifth graders won third place in the Regional Stock Market Game (SMG).
SMG is an on-line simulation of the global capital markets that engages students in the world of economics, investing and personal finance. It enables participants to discover the risks and rewards involved in decision-making, the sources and uses of capital, and other related economic concepts by investing a hypothetical $100,000 in NASDAQ, Amex and NYSE-listed common stocks.
Students get to apply the knowledge they've gained, using economics and personal finance skills to help them make real-world decisions, from managing a household budget to decisions involved in the production and marketing of goods and services. SMG helps students develop positive money habits and prepare for their futures.
Aldridge Elementary, First Place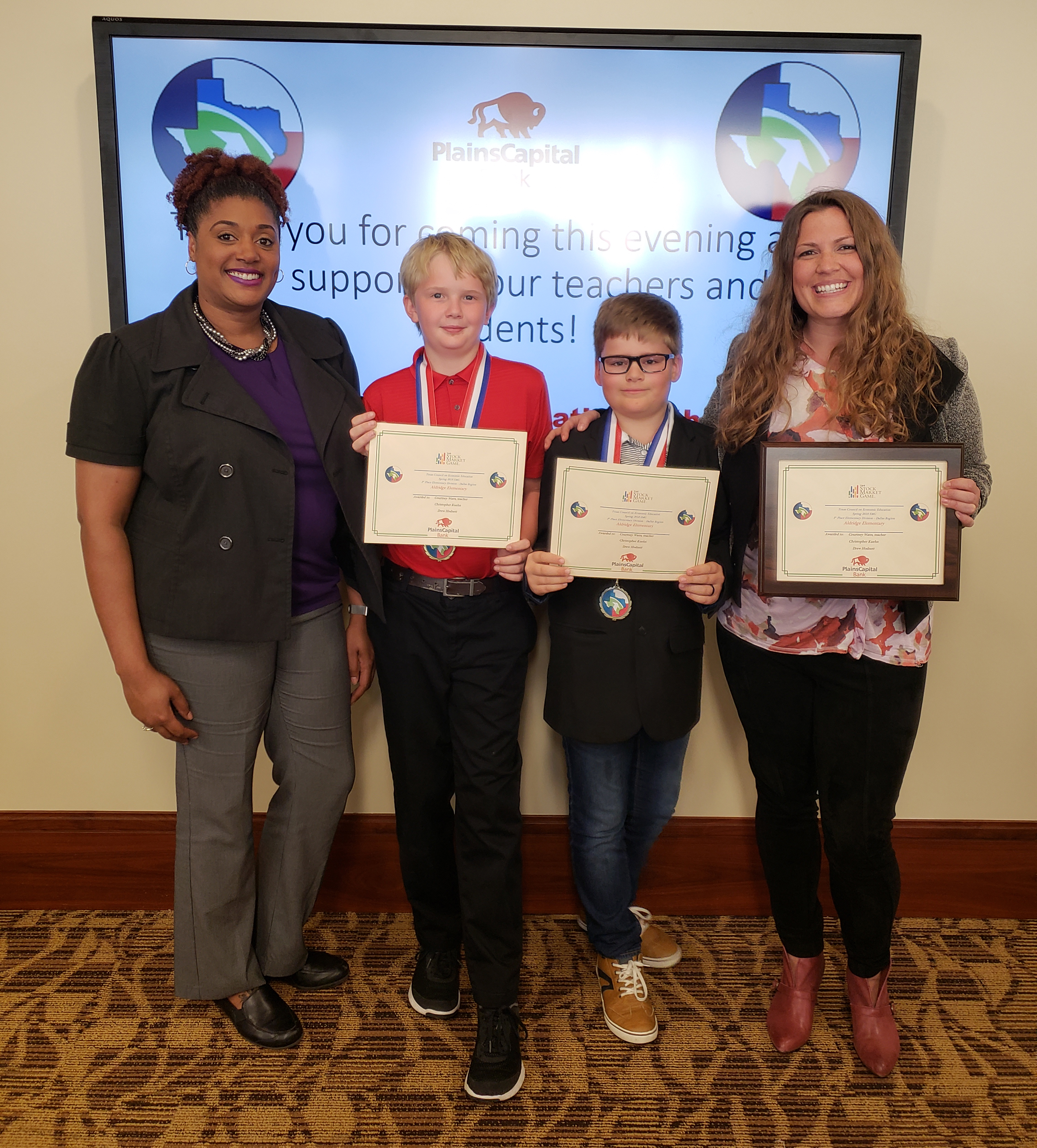 The Aldridge Elementary team was award $75 each in prize money, certificates and medals for their first place win in the regional Stock Market Game. Pictured are Aldridge Elementary Principal Antréshawn Buhl, Christopher Kuehn, Drew Hodnett and Courtney Watts Aldridge Elementary PACE teacher.
Mitchell Elementary, Second Place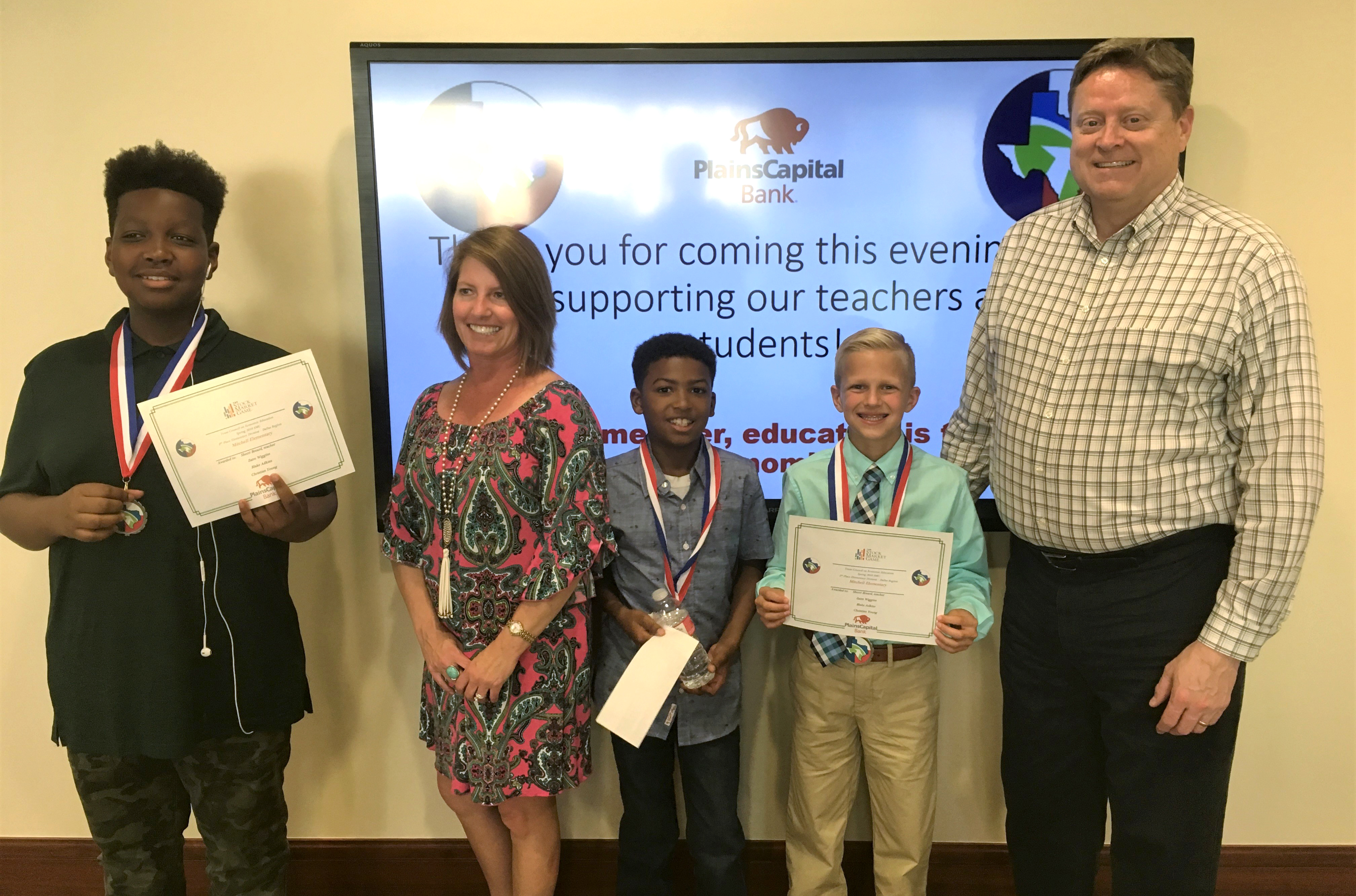 The Mitchell Elementary team was award $50 each in prize money, certificates and medals for their second place win. Pictured are Mitchell Elementary fifth graders Christian Young, Zaim Wiggins and Blake Adkins with Mitchell PACE teacher Sherri Breard and Mitchell Elementary Principal Bob Farris.
Hughston Elementary School, Third Place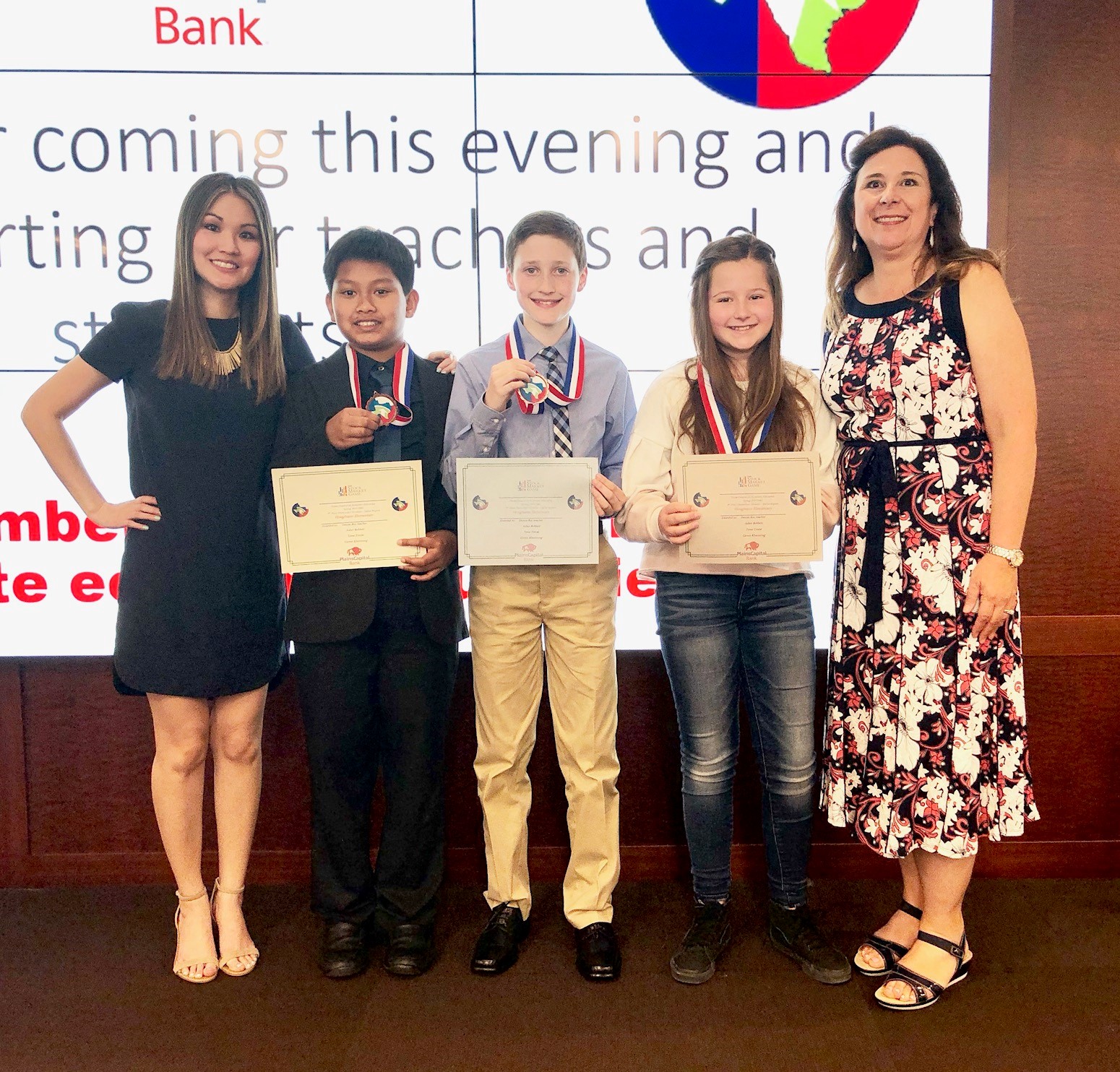 Fifth grade students Gavin Khemtong, Asher Bobbett and Tessa Treese were awarded $25 each in prize money, medals and certificates for their third place win. The students are pictured with Donna Bui, PACE teacher (far left) and Hughston Principal Carrie D'Argo.