Return to Headlines
Jan. 15, 2019 - Computer Science Week / Hour of Code, Dec. 9 - 13
Computer science empowers students to create the world of tomorrow. - Satya Nadella, Microsoft CEO
Computer Science Education Week (CSE week) is observed annually December 3-9 with the mission to inspire K-12 students to take an interest in computer science, to elevate computer science education and to underscore the critical role of computing in all careers. CSE week began in 2009 in recognition of the birthday of computing pioneer Grace Murray Hopper, a United States Navy rear admiral, mathematician and computer programmer, born December 9, 1906.
Boggess Elementary hosted a STEM Night on December 4 during Computer Science Education Week showing off their robotics skills.
Along with other activities in celebration of CSE week, many Plano ISD schools grades kindergarten - 12 hosted an Hour of Code. A global movement in more than 180 countries and an important element of CSE week, Hour of Code is international in scope with over 220,000 events registered world wide. Registration numbers will continue to grow since, although encouraged as part of CSE week, "Hour of Code" activities may take place at any time.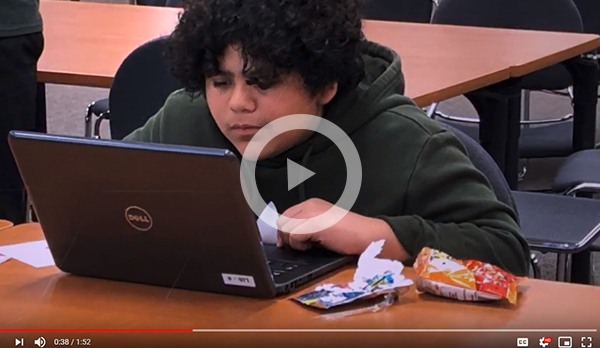 See the enthusiasm for Hour of Code in this video collage of Plano ISD student Hour of Code activities. (1 minute, 52 seconds.) Pictured above is an Armstrong Middle School "Dance Party" coder.
According to Computer Science Curriculum Specialist Dan Blier, CSE week activities are encouraged district-wide with many schools hosting Hour or Code activities in their libraries. At Bethany Elementary, library lessons were centered around Hour of Code's "Dance Party" activities. Kindergarten students participated in an "unplugged" activity in which they were "programed" to do certain dance moves to help them understand the basic concept of computer programming. Bethany Librarian Kim Tomlin showed first and second graders how to code "Dance Party" using Blockly in the code.org tutorials, and the third, fourth and fifth graders used the code.org "Dance Party." Students also spent time learning to code Ozobots beginning with paper/markers then moving on to coding with the Chromebook's Ozobot app. And next semester, Bethany students will get to use Little Bits, Bloxels, Lego Boost and other Chromebook apps to expand their creativity and skills. See a photo gallery of Hour of Code activities in Plano ISD.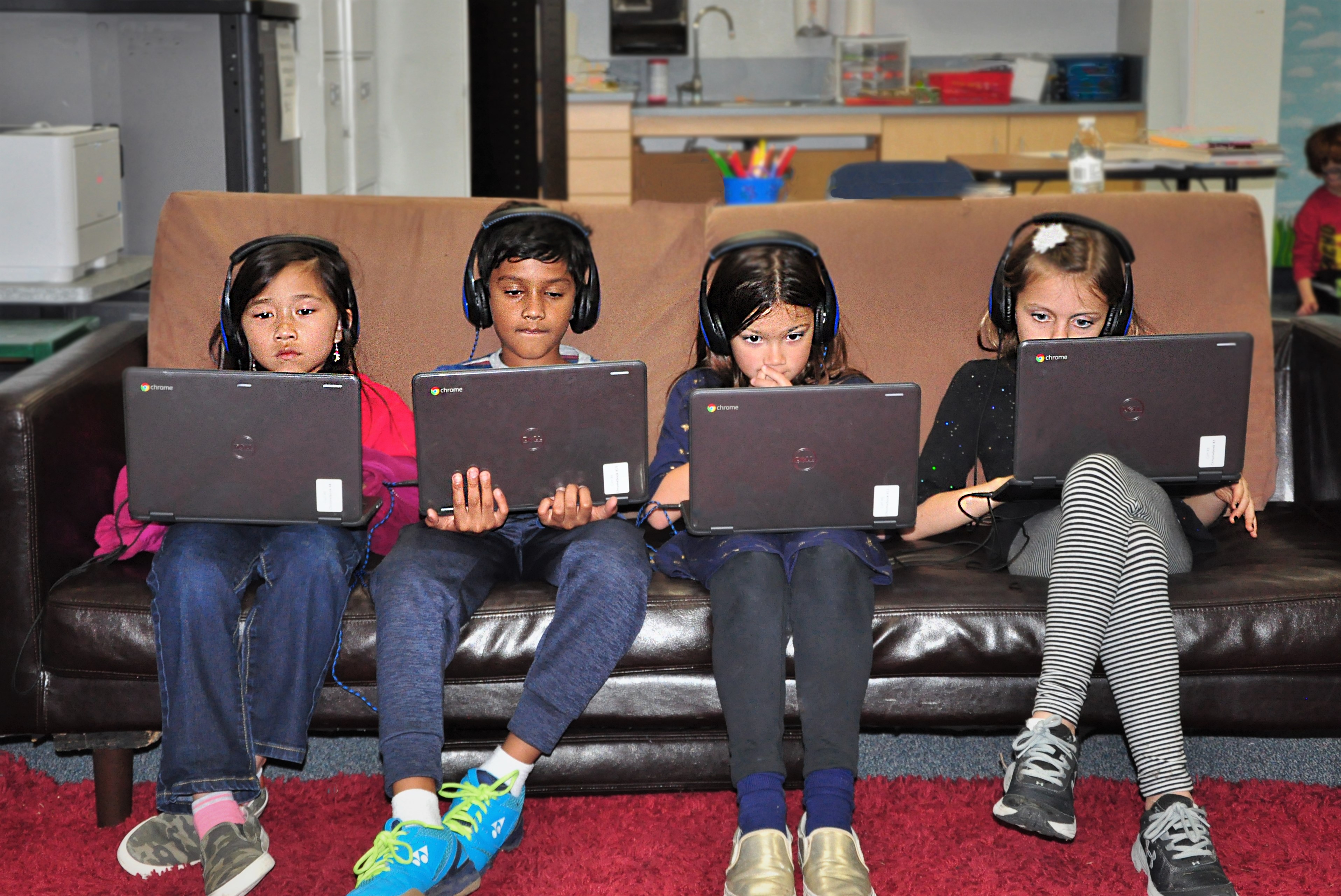 Harrington Elementary second grade coders hard at work.
Words of Wisdom
What Plano ISD educators have to say about the coding experience they planned for their students:
Karen Harmon Otto Middle School librarian: "I have students normally visit our library daily in the mornings before school, and just by labeling the computers for coding, putting out a display of coding books and showing a video, the students ate it up!"
Christy Smith Barksdale Elementary second grade team leader: "The kids love coding, and I'm so happy the district/campus lets us do it each year."
Angela Armstrong Wyatt Elementary librarian: "Never be afraid to try something new or to make technology mistakes in front of your students. It is good for students to see your willingness to try new things and to learn through trial and error."
Jenine Dowdy Sigler Elementary librarian: "Walk through the tutorials and the first couple levels of the activity with the students as a group. Then monitor and help as needed while students are working on their own."
Margot Anderson Hedgcoxe PACE teacher: "Older PACE students introduced and assisted younger students on our campus with Hour Of Code activities and experiences throughout the school. They also shared their own codes written in code.org curriculum to further expose our campus to the many ways coding can be used in students' lives."
Jamie Edmondson Harrington Elementary librarian: "Students in K-5 participate in the Hour of Code during their library time. We break our Hour of Code up over 2 weeks, since classes do not come to the library for an hour. Kindergarten and first grade students play the same coding game, but students in second to fifth are able to choose any game from the Hour of Code website, or they may login to Code Studio and work on completing a longer project.
Bethany Elementary students working in the library during their Hour of Code lessons.
Plano ISD Schools Registered for Hour of Code Activities
Although not a comprehensive list, registrants were not required to register by school, here is a list of Plano ISD schools who registered online with Hour of Code. For more information about Hour of Code, please contact Computer Science Curriculum Specialist Dan Blier at dan.blier@pisd.edu, check out the Hour of Code website and note that these schools listed below have experience with the program and may be willing to share their success stories and tips.
Elementary Schools
Aldridge Elementary
Andrews Elementary
Beverly Elementary
Barksdale Elementary
Bethany Elementary
Christie Elementary
Daffron Elementary
Gulledge Elementary
Haun Elementary
Hickey Elementary
Harrington Elementary
Hunt Elementary
Meadows Elementary
Mendenhall Elementary
Memorial Elementary
Miller Elementary
Rasor Elementary
Saigling Elementary
Schell Elementary
Shepard Elementary
Skaggs Elementary
Wells Elementary
Wyatt Elementary
Middle Schools
Armstrong Middle School
Carpenter Middle School
Otto Middle School
Renner Middle School
Schimelpfenig Middle School
High Schools