Return to Headlines
Apr. 26, 2019 - Google Science Fair Regional Finalist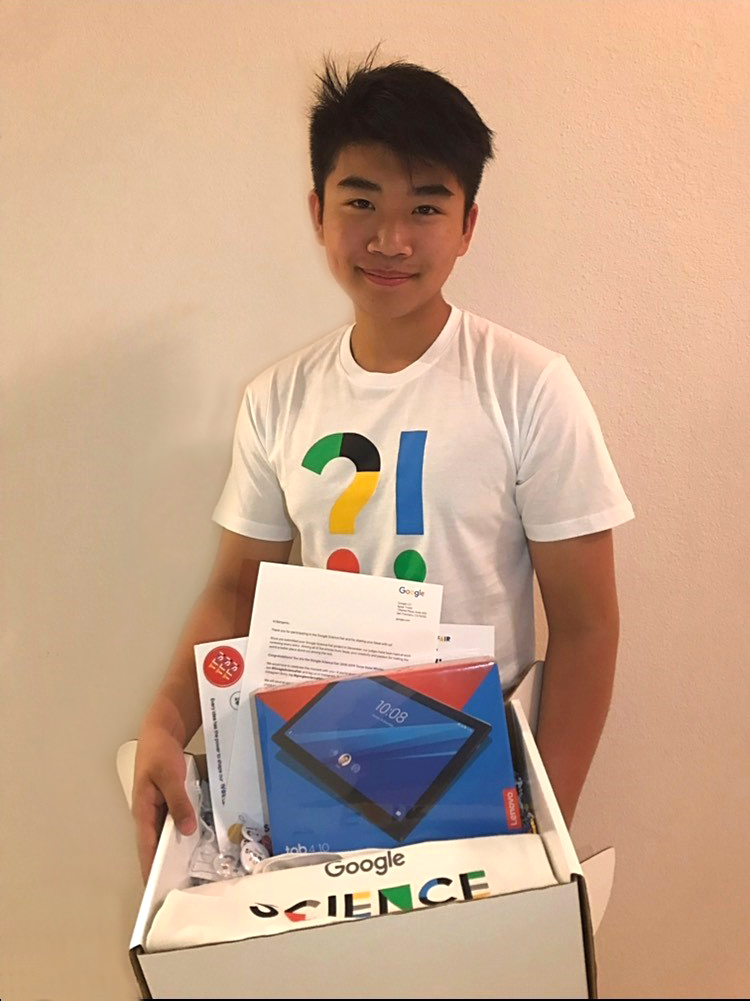 Update April 26, 2019
Benjamin Li, has been selected as one of 70 Regional Finalists in the Google Science Fair and will continue to the next level of competition. Regional finalists awards were made in three global regions: the Americas; Asia, Pacific and Japan; Europe, Africa and Middle East. Up to 20 global finalists will be announced in May.
---
April 4, 2019
Benjamin Li, a senior at Plano West Senior High School, is the Texas state winner in the Google Science Fair. He joins an elite group of 44 U.S. state and territory winners who advance to regional competition. His project, Rose Petals for Enhanced Solar Cells, now advances to the regional level of competition. He saw a need for more-efficient or cost-effective solar cells and began researching various ways to improve solar cell energy collection.
Read more about his proposal, research, methods/testing, results and conclusions.
"One day, on a science tour at botanical gardens, a guide told me that flowers have tiny structures which allow them to shimmer. I then learned that rose petals have nanostructures which enhance their light-capturing abilities. I speculated that solar cells could borrow from nature's evolutionary processes. Through the use of soft lithography and polydimethylsiloxane, I was able to create molds of the tiny structures on rose petals and transfer them onto solar cells."
Up to 100 regional finalists will be announced in April. This includes:
Eight per age group (13­-15 and 16­-18) in each of the three regions - the Americas, APAC (Asia, Pacific), and Europe/Africa/Middle East .
There are two categories of entry with several topics included in each category. Finalist are selected from each of the two categories (Experimenting and Engineering).

Experimenting category topics are: behavioral & social sciences; biology; chemistry; environmental; flora and fauna; and food science.
Engineering category topics of competition are: astrophysics; energy and space; physics; electricity and electronics; inventions and innovations; robotics; and computer science and math.

Two "wild cards" from each category are also selected as regional finalists. A wild card is determined based on the following requirements: after the selection of the top 32 regional finalists from each of the three regions, the next two highest scoring entries from each category, regardless of age group or region, will be selected as wild cards.
Up to 20 global finalists will be announced in May, including 4 winners from each of two age groups within each of the two categories of entry plus two wild card finalists.