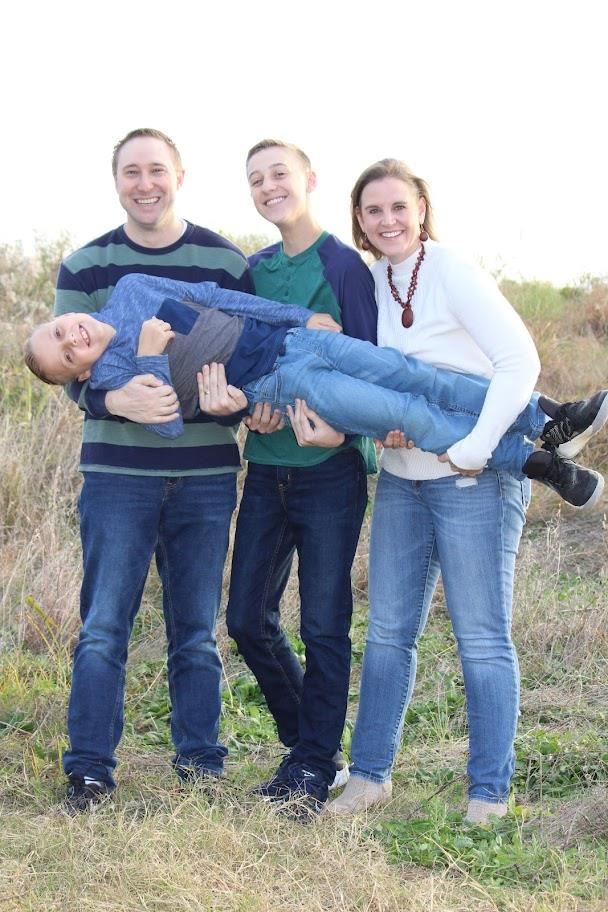 Phone: 469.752.6978
Email:
Degrees and Certifications:
Degree: -- Bachelors of Arts in Mathematics from Baylor University Certification: -- Secondary Mathematics (6-12)
Mrs.

Paige Johnson

I was born and raised in El Paso, TX. My husband and I relocated to the Dallas area 16 years ago. We have two amazing boys and two cuddly puppies. I graduated in 2003 with a degree in mathematics from Baylor University. This is my 20th year in education. I have taught all levels of math, from 8th grade through 12th grade.

I have a heart for working with students and hope to have a positive influence on their lives.
GUINN Special Programs Center

High School Bell Schedule


1st Period: 8:30 – 9:20 (50 minutes)

2nd Period: 9:20 – 10:10 (50 minutes)

3rd Period: 10:10 – 11:00 (50 minutes)

4th Period: 11:00 - 12:30

B Lunch (Academic) 11:30 - 12:00 (30 minutes)

C Lunch (Discipline) 12:00 – 12:30 (30 minutes)

5th Period LINK 12:30 – 1:15 (45 minutes)

6th Period: 1:15 – 2:05 (50 minutes)

7th Period: 2:05 – 2:55 (50 minutes)

8th Period: 2:55 – 3:45 (50 minutes)






GUINN Special Programs Center

Middle School Bell Schedule


1st Period: 8:30 – 9:20 (50 minutes)

2nd Period: 9:20 – 10:10 (50 minutes)

3rd Period: 10:10 – 11:00 (50 minutes)

A Lunch 11:00 - 11:30 (30 minutes)

4th Period: 11:30 – 12:30 (60 minutes)

5th Period 12:30 – 1:15 (45 minutes)

6th Period LINK: 1:15 – 2:05 (50 minutes)

7th Period: 2:05 – 2:55 (50 minutes)

8th Period: 2:55 – 3:45 (50 minutes