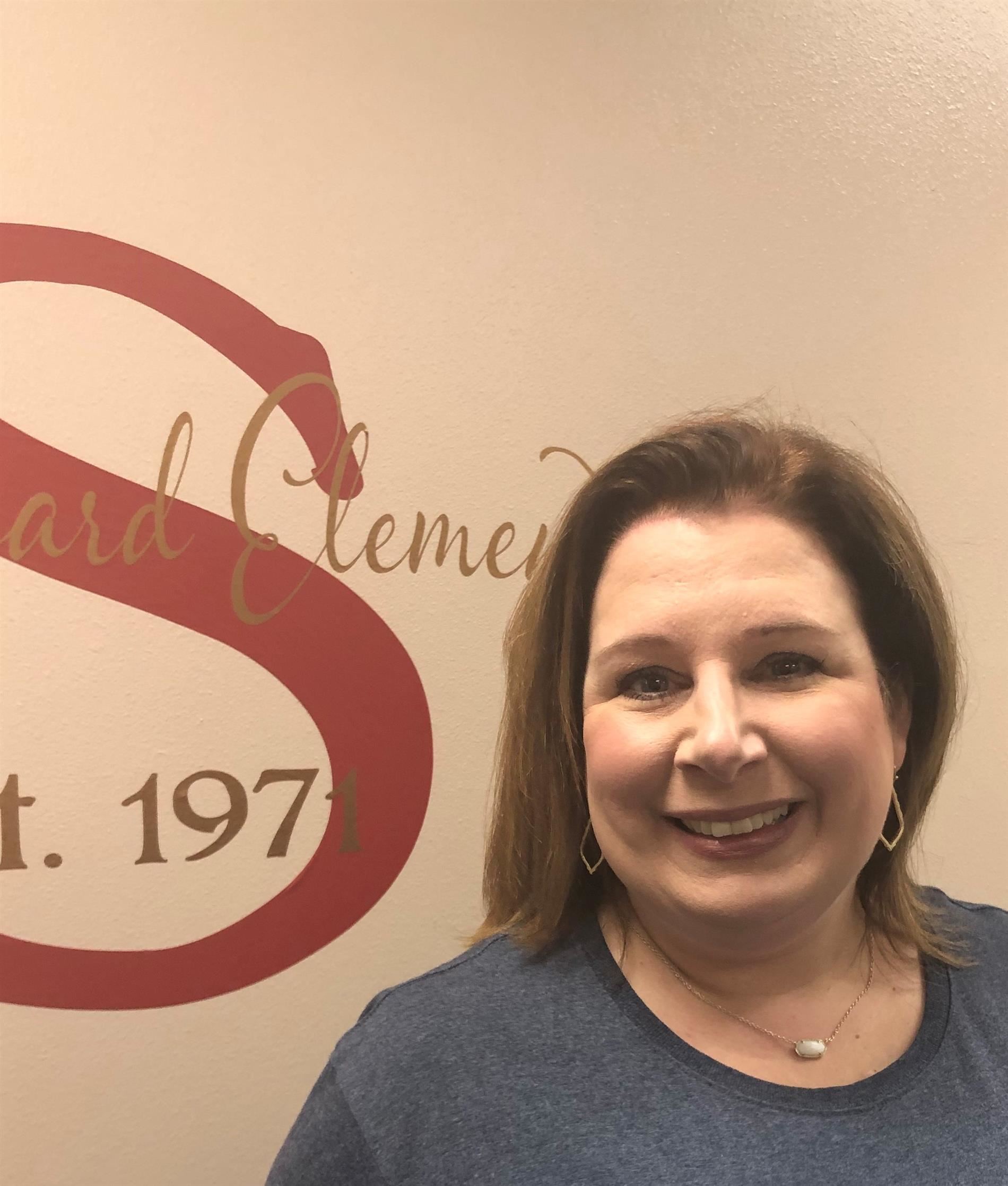 Phone: (469) 752-3110
Email:
Degrees and Certifications:
Bachelor's Degree- Texas Christian University Master's Degree- University of North Texas
Mrs.

Kristin Bishop
Welcome! My name is Kristin Bishop, and I am proud to be serving as the principal of Shepard Elementary School. Thank you for allowing me this opportunity to introduce myself.

I am the proud mom of two boys. Hal is 11, and Harry is 6. I have four fur babies- 2 lab mix rescue pups named Chani and Luna Lovegood, a one-eyed tabby cat named Sammy, and a ginger tabby named Petey. We have lived out in Murphy for the last 8 years. As a family, we enjoy watching movies, having adventures, and visiting with our friends. When I get a little "me" time, I love to read and have spa time, but my all-time favorite hobby is baking and cooking for friends and family. I'm hoping for a show on the Food Network when I retire from principaling!

I have always been in love with the idea of school, even as a little kid. I remember the exciting first day of school each year. I saw every new grade level as a clean slate, with new friends to make and new teachers to please! My mom never had to drag me out of bed on school days- I was always up and ready to go. Like all the other future teachers, I had a giant chalkboard in our basement that I used to teach my "students" how to read, write, and do math. I grew up in the Chicago suburbs as the middle of three children, and we moved to Arlington, Texas when I was nine years old. I graduated from TCU in 1995 and received my teaching certificate from Tarleton State University in 1996. I taught 4th and 5th grade for four years, then came to Plano ISD as a special education teacher in 2000. After four years as a teacher and team leader in PISD, I earned a master's degree in Educational Administration from UNT and moved into the assistant principal role. Most recently, I served for seven years as the principal of Davis Elementary School and this is my fourth year serving as the Shepard Principal.

I look forward to collaborating with the Shepard parents, staff, and students towards achieving Shepard's mission of cultivating a positive and meaningful learning community to ensure academic, social, and emotional success for students. I believe our motto of "Together We Can" is a great starting point!