Return to Headlines
May 1, 2018 - Huffman Elementary School Enters Second Year of IB Candidacy
There is much buzz around Huffman Elementary School's becoming an International Baccalaureate World School offering the Primary Years Programme! The campus is entering its second year of candidacy with an expected authorization for the 2019-2020 school year. As the first elementary academy in Plano ISD, there is much to celebrate.
The Primary Years Programme (PYP) is a learning experience that integrates multiple subject areas into a student-centered inquiry environment. Students join highly trained teachers to create a community of learners in which everyone has ownership and participates in the learning process. Although grounded in the Texas state standards, the PYP concepts and skills reach beyond required learning to incorporate character development and the type of international-mindedness that leads students to a greater understanding of our increasingly complex world. You may ask, "What type of learner benefits from the Primary Years Programme?" The answer is "every learner!"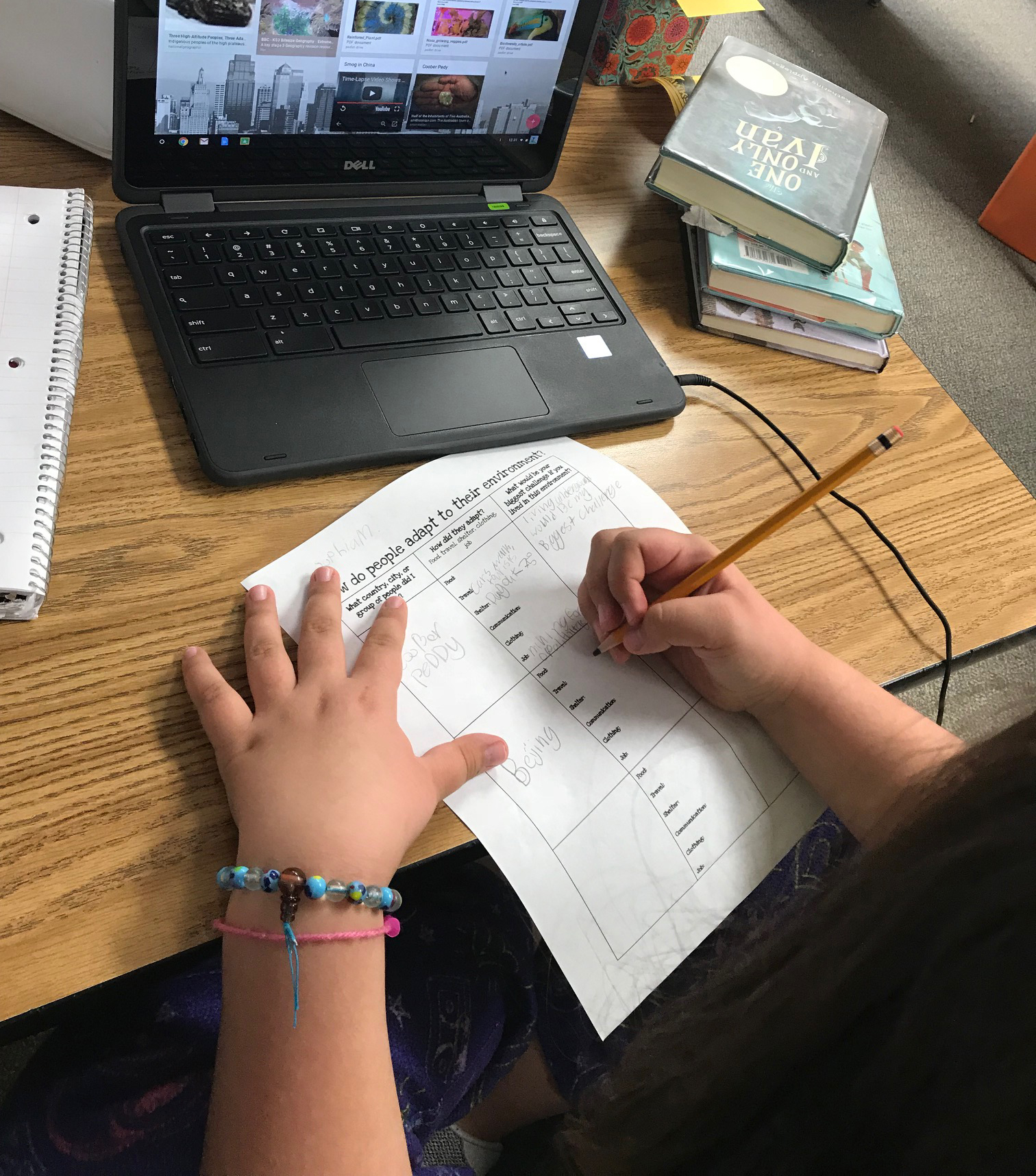 Huffman fourth grade student at work.
As you enter the school, a welcoming series of flags representing the home countries of each student hangs from the ceiling. On a walk through the halls, you will hear young scholars greeting one another, often speaking in their world language of study, Mandarin Chinese. It is quickly apparent that honoring and celebrating all cultures is an important part of Huffman Elementary. Classrooms are filled with grade level teaching teams who guide students through six transdisciplinary units of inquiry that build upon one another leading to the fifth grade Exhibition Project. The Exhibition Project asks students to reflect on the totality of their elementary learning experience to create a unit of study of their own design. These projects celebrate student learning in an authentic way that honors the success of each Huffman scholar.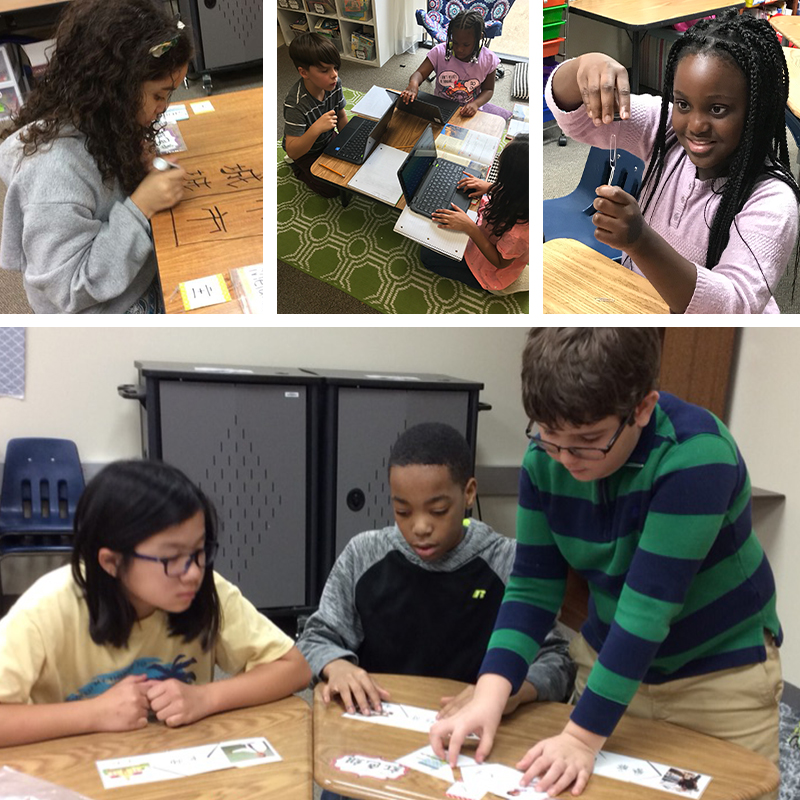 Upper three photos: (left) Melanie Rodriguez, third grade; (middle) fourth grade students - Ethan Patino, Katilyn Frazier and Jasmine Allen; and (right) Aalynn Kabenga, third grade and photo below: fifth grade students - Aria Thomas, Dylan Masungo and Roman Chouinard.
Now is the time to join the Huffman community of learners, as once authorization is in place, it is likely to quickly reach capacity enrollment. Plano ISD invites you to consider Huffman Elementary for your student's academic needs. Please contact the PYP Coordinator Amy Moore at amy.moore@pisd.edu or Principal Jamey Allen at jamey.allen@pisd.edu if you would like to schedule a tour or obtain more information. Information on transferring to Huffman Elementary. Transfers are being accepted until June 15 or as long as space is available.