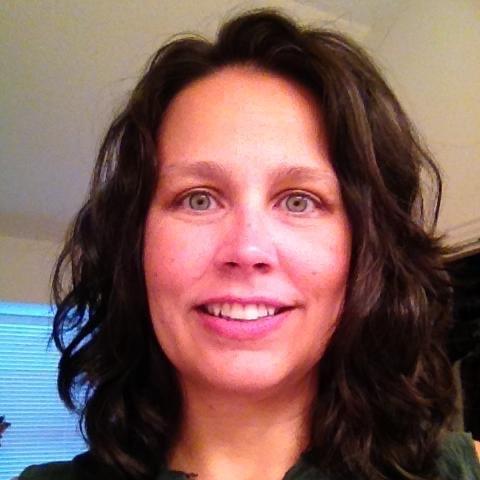 Phone: 469 752-3827
Email:
Degrees and Certifications:
* Masterś Degree in Library Science * Bachelorś Degree in Education * Specialization in Reading * ESL Certification * Common Sense Educator
Mrs.

Angela Armstrong

Mrs. Armstrong graduated from the University of North Texas in 1994 with a bachelor's degree in elementary education. This school year marks her 27th year as an educator. She was a classroom teacher for 15 years before earning her master's in library science and landing her dream job at Wyatt in 2014. She has spent the last 8 years designing a child-centered library program. The focus of the library continues to be lessons in literacy, digital citizenship, and research, but Mrs. Armstrong has enhanced the program with technology, engineering, robotics, and curriculum lessons. She loves to work with students to find the perfect book to pique their interest in reading.

Mrs. Armstrong married the love of her life, Brandon, 30 years ago. He is also an educator and fully supports her efforts to grow professionally. They have a teenage box turtle 'son' named Hokey who loves to watch sports with his dad and help mom read books. Angela and Brandon spend their summers traveling while Hokey visits his grandma in Oklahoma.
Library Class Schedule

*** Class days and times are subject to change ***

Kindergarten:

Niemann - Wednesday 8:45-9:15

Vermeer - Thursday 8:45-9:15

First Grade:

Leynor - Tuesday 2:00-2:30

Clancy - Wednesday 2:00-2:30

Viera - Thursday 2:00-2:30

Second Grade:

Cluff - Tuesday 12:30-1:00

Langley - Wednesday 1:10-1:40

Reed - Wednesday 12:30-1:00

Third Grade:

Speckman - Thursday 10:30-11:00

Holland - Monday 10:30-11:00

Schmieg - Wednesday 10:30-11:00

Fourth Grade:

Johnston - Monday 12:30-1:00

Laday - Friday 12:30-1:00

Peng Lo - Thursday 12:30-1:00

Fifth Grade:

Block 1 - Tuesday 9:30-10:00

Block 2 - Tuesday 10:30-11:00

Block 3 - Tuesday 1:15-1:45

Checkout Limits and Due Dates for Students

The maximum number of books per grade level is as follows:

Kindergarten: 1-2 books

First Grade: 1-2 books

Second Grade: 2 books

Third Grade: 2-3 books

Fourth Grade: 3 books

Fifth Grade: 3 books

Students are encouraged to return their books by or before their next class visit.

Checkout Limits and Due Dates for Parents

Parents are welcome to checkout books from the Wyatt Library.

Up to five books may be checked out for a period of thirty days.

Please contact Mrs. Armstrong for more information.

Online Resources

Plano ISD offers a wide variety of online resources for students. These resources should be accessed through the Plano ISD Webdesk located at webdesk.pisd.edu. Your child will need to enter their username and password to gain access. Please reach out to the classroom teacher or the librarian if you need assistance.

Library Volunteers

We LOVE parent volunteers in the Wyatt Library. Thanks to their weekly support, the librarian is able to provide a wide variety of services for our students. If you are interested in becoming a volunteer, please complete the volunteer application on the Plano ISD website. (This application must be completed each year.) Once your application is complete, please reach out to Mrs. Armstrong to join the volunteer schedule.