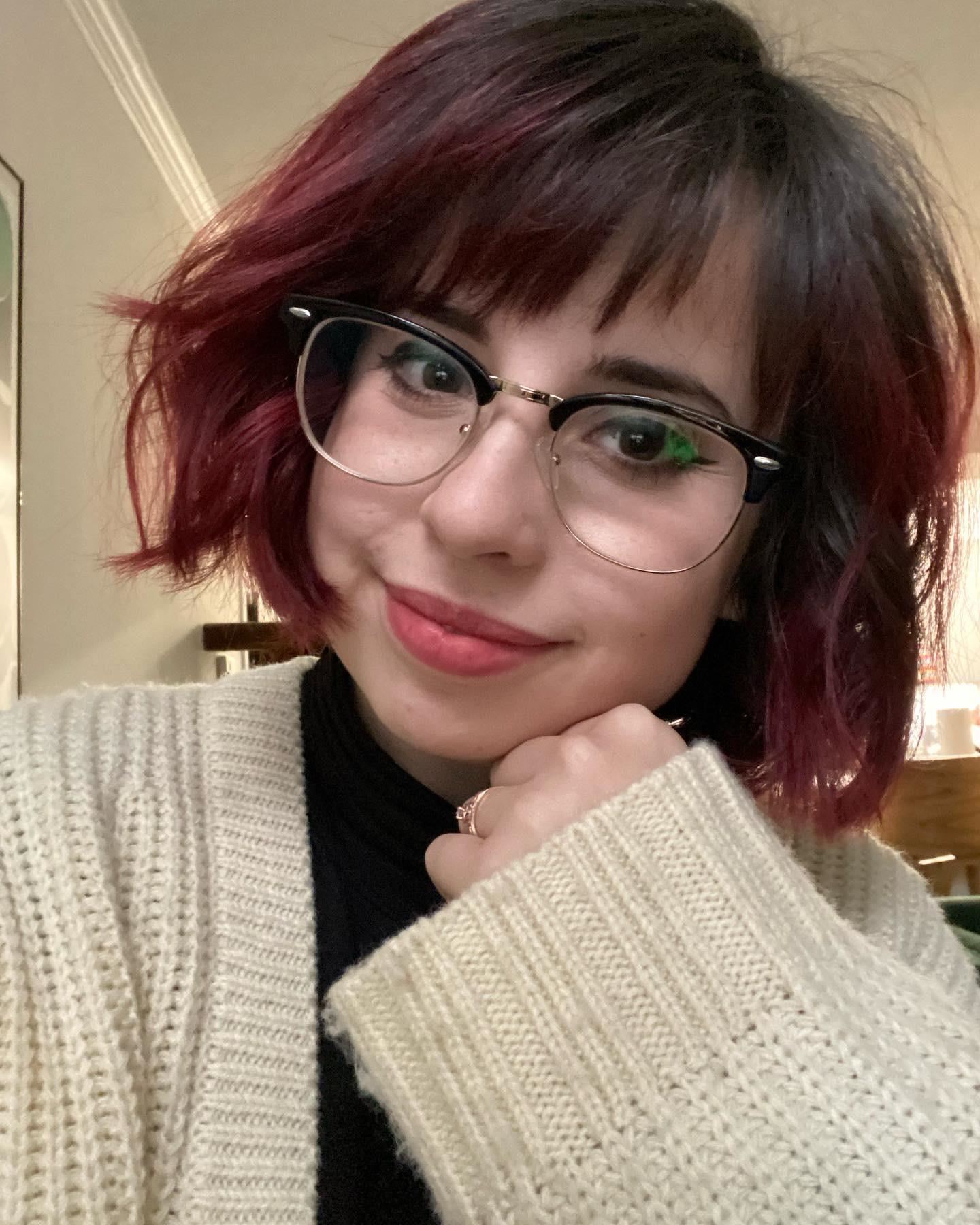 Phone: EX: 23513
Email:
Degrees and Certifications:
•The University of Texas Rio Grande Valley (December 2019) Bachelor of Music in Music Education (Concentration in Voice/Choir) •South Texas College (May 2015) Associate's of Science in Computer Science
Mrs.

Hernandez

Sandra Hernandez (Formerly Sandra Barba) - Thomas Elementary Music Specialist

Nice to meet you all. I am so excited about working with all our kiddos at Thomas Elementary in the music classroom! This will be my 3rd year teaching, and I am so happy to be a part of the Specials Team at Thomas Elementary. I feel so fortunate to be at Plano ISD, where Fine Arts are a priority, because my goal is to help students develop a lifelong passion for music.

I grew up in Guadalajara, Jalisco (Mexico) and lived in the Texas Rio Grande Valley for 11 years, where I earned a Bachelor of Music in Music Education (vocal/choral) at The University of Texas Rio Grande Valley (UTRGV) before coming to the DFW area.

Prior to teaching at Thomas Elementary,

I completed my clinical teaching with the choir and elementary music programs at J. Economedes High School and A. Ramirez Elementary in Edinburg, TX (August to December 2019). After graduating, I worked as a pre-school music teacher at Preston Park Montessori Academy in Plano, TX for about a year. Most recently, I worked at Lovejoy Elementary in Allen, TX as the K-4 Music Specialist last year (2020-2021) before making my way to Plano ISD last year during the 2021-2022 school year.

Other past musical and leadership experiences of mine include:
Formerly serving as section leader in the UTRGV choir and performing throughout the state of Texas

Performing major works with the Valley Symphony Orchestra and Chorale

Starring in several university opera productions, including Bizet's Carmen and Verdi's La Traviata

Being a vocal coach and music director for a musical theater production as part of my undergraduate creative works project with the Engaged Scholarship

Performing in a non-profit vocal ensemble called Dolce Armonia (worked on raising funds for local charities throughout the Rio Grande Valley through benefit concerts)
During my free time I like to draw (mainly creating digital art on my iPad), play video games on my PC, Xbox, or Nintendo Switch, watch cartoons and shows, and hang out with my cat Yuki. Something interesting that happened this past summer is that I got married, hence the last name change. :)
I'm so excited to be back after a restful summer and continue to make music with my students at Thomas Elementary!
Mrs. Hernandez's Schedule

7:15 am - 7:40 am.......Morning Duty (Bi-Weekly)

7:40 am - 8:35 am........Planning period

8:35 am - 9:25 am........4th Grade

9:30 am - 10:20 am........3rd Grade

10:25 am - 11:15 am........1st Grade

LUNCH 11:15 - 11:45

11:45 am - 12:35 pm........2nd Grade

12:40 pm - 1:30 pm........Kindergarten

1:45 pm - 2:35 pm........5th Grade

2:35 pm - 3:00 pm........Dimissal Duty
Elementary Music Course Description

The Plano ISD elementary music program provides opportunities for every child to engage in music that inspires creativity and contributes to lifelong learning. The student-centered approach to music teaching and learning in the elementary years is built on a sequence of key concepts and skills developed through listening, singing, speaking, dancing, playing, moving, creating, improvising, and composing alone, in groups, and as a full-class ensemble. Influenced by philosophies of Zoltan Kodály and Carl Orff, students develop musical skills in an atmosphere of joyful exploration through active music making in support of the conceptual and affective development of the child.