Aldridge Smore
Aldridge Staying Connected Links for Parent Communication Board you can use!
2020-2021 School Report Cards

The 2020-2021 School Report Cards for Aldridge Elementary have now been released, and posted to the Aldridge website https://www.pisd.edu/aldridge_ar.

The report provides information concerning student performance on the State of Texas Assessments of Academic Readiness (STAAR), as well as information on student enrollment, class size averages, and financial expenditures. The information contained in the School Report Card is described in the "School Report Card Definitions." The Federal Report Card is also available at https://tea.texas.gov/texas-schools/accountability/academic-accountability/performance-reporting/federal-report-cards.

If you have any questions concerning the School Report Cards, please let us know. Thank you for your continued support of Aldridge.
2021-2022 Wordmaster Challenge Honorees
Aldridge 5th grade Team -- scored an impressive 190 points out of a possible 200 in the last three meets this year, placing 3rd in the nation.

Perfect Score -- Ocelots earned a perfect score of 20. Nationally, only 45 fifth graders achieved this result.

Outstanding Results -- in the last meet scored well.

The WordMasters Challenge™ is an exercise in critical thinking that first encourages students to become familiar with a set of interesting new words (considerably harder than grade level), and then challenges them to use those words to complete analogies expressing various kinds of logical relationships. Working to solve the analogies helps students learn to think both analytically and metaphorically.
Summer Hours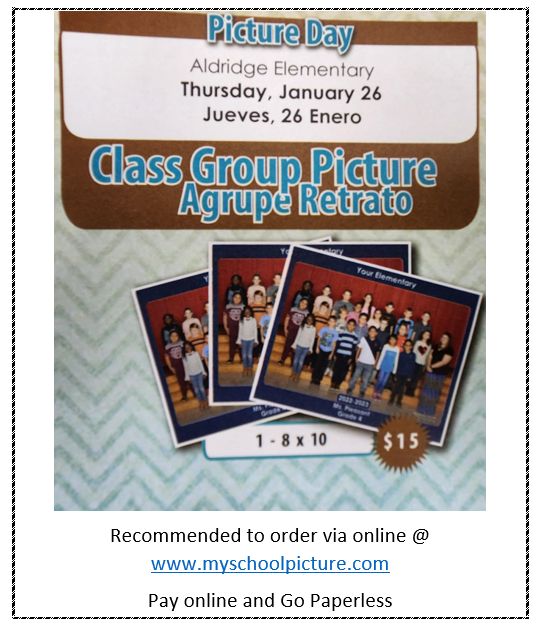 Our Story