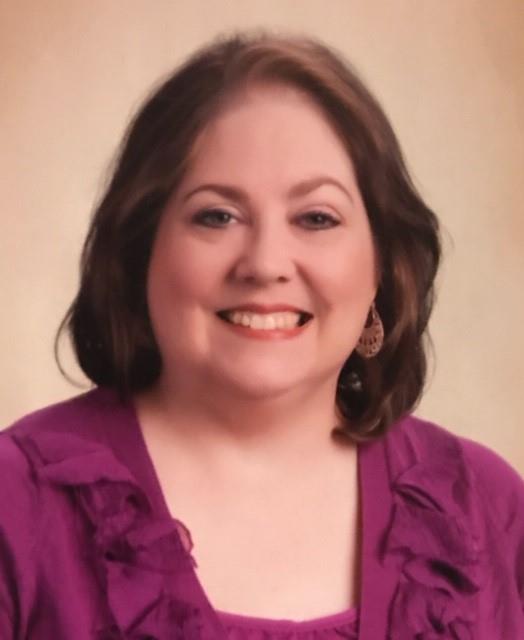 Phone: 469-752-5024
Email:
Degrees and Certifications:
B.S.Ed. from Baylor University Lifetime Certifications in English and History Training in Take Flight Dyslexia Therapy, TSRH
Ms.

Amy Rhodes

I am the Academic Specialist and Coordinator for the Campus Monitoring and Intervention Team and Section 504 services at Carpenter. I also teach multisensory reading (Take Flight) for students with dyslexia. I graduated from Baylor University with a degree in Secondary Education with certifications in English and History. I have taught English, Social Studies, and Reading at Carpenter for over thirty years, and I love it! Outside of school, I enjoy reading, learning more about world history and cultures, traveling around the world, creating arts and crafts projects, and spending time with friends, family, and my two cats.
Teacher Schedule
1st Period: 8:25 - 9:10

504 / Campus Monitoring & Intervention Team / Conference Time

2nd Period: 9:13 - 9:58

504 / CMIT / Conference

3rd Period: 10:01 - 10:46

Multisensory Reading- Take Flight Yr. 1

4th Period: 10:49 - 11:56

Multisensory Reading- Take Flight Yr. 2

C Lunch 11:59 - 12:29

PLUS Period: 12:34 - 1:04

5th Period: 1:07 - 1:52

Multisensory Reading-Take Flight Yr. 2

6th Period: 1:55 - 2:40

504 / CMIT / Conference

7th Period: 2:43 - 3:30

504 / CMIT/ Conference
Tutorials
Multisensory Reading is a class that provides dyslexia therapy and reading practice with an established program rather than content mastery. Therefore, tutorials are not required. Reviews of skills will be practiced during class. If further assistance is needed, students may request individual help before or after school. They may also work on the Lexia Power-up program on their Chromebooks.