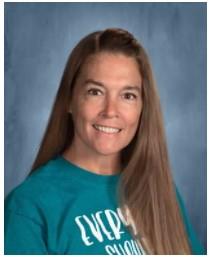 Phone: 469-752-4563
Email:
Degrees and Certifications:
Georgia College, Bachelor of Science, Physical Education Georgia College, Master of Education, Physical Education
Mrs.

Julie Walker

Hi! My name is Julie Walker, and I am the AMPed (Art, Music, Physical Education) Team Leader. I teach your children physical education. I started at McCall Elementary way back in 2007 and have been so happy with all of my time spent here. McCall is very much a family to me, and we try our best to share that same philosophy with your children.

I am married to my high school sweetheart, Don. He also teaches in Plano ISD in the science department. We both graduated from Plano East Senior High, moved off to Georgia to attend Georgia College, got married, started our family, and made our way back to Plano. We have two amazing and adventurous boys, Drew and Riley, that also attended Plano schools. We had a wonderful experience at Christie Elementary, Carpenter Middle School, and then Plano Academy High School. Our family has been blessed to be a part of this school district as both students and employees.

There are so many things I want for your children while I teach them at McCall. I want to provide them with an environment in which they are not afraid to give it their all, whether they succeed or fail. I want them to know that they are beautiful and strong and smart and have so much to offer the rest of us. I want them to learn how to be people that others want to have as friends and play with. I want them to feel confident in making positive, healthy choices and do what is right when no one is looking. I want them to want to come to PE and fitness and enjoy themselves while they are working out and learning new skills, so that the feeling of fun and excitement will help them continue to want to be active and healthy as they grow. I want them to feel heard, appreciated, and loved.