Breakfast and Lunch Information
SchoolCafe Meal Account Set-Up and Online Payments

SchoolCafe Quick Reference Card in English and Spanish

The SchoolCafe Quick Reference Card will provide detailed information on the following:

Registration
Adding Students
Making Payments
Set-up Automatic Payments
Set-up Low Balance alerts

SchoolCafe Online Payment Web Site

You will be charged a 3.25% convenience fee per online transaction.

Minimum Payment Amount- $10.00

Maximum Payment Amount- $1,000.00

*If you are a District employee and have children enrolled in Plano ISD, you will need to register with SchoolCafe as a parent.

**If your student receives MEDICAID, their lunch is FREE automatically! No need to fill out any forms or PAY any money!**
Cash/Check Payments

PISD accepts pre-printed checks only ( checks must contain pre-printed name, address, phone number, sequential check number with the bank routing and checking account number imprinted on the bottom left portion of the check.) No temporary checks will be accepted.

When sending cash/check to deposit into your student's meal account, place funds in an envelope and include the following information:

Student Name(s)
Student I.D. Number(s)
Student Grade(s)
Amount for each student
Check #
Parent/Guardian Name

Make checks payable to Food and Nutritional Services.

Cash and checks are accepted in the cafeteria daily with no additional convenience fee.
Applying for Free and Reduced Meals

Plano Independent School District offers free and reduced-price meals to families that qualify for the program. Families who wish to apply for meal benefits need to complete an application

every

school year. All students approved for free or reduced meals last year will remain on status for the first 30 operation days of school or until a new application has been processed. We encourage families that qualify for meal programs to apply online for faster processing.

We cannot approve an application that is not complete, so be sure to fill out all required information. Completed applications will be processed within 10 school days.

** A LA CARTE items are not considered as part of Federal Reimbursement Meals and will be individually charged to the student account.**

Qualification

Frequently Asked Questions (in English and Spanish) About Free and Reduced Priced School Meals- Letter to Household

Ways to Apply

Online Application- preferred method Apply

Paper Application- available at your campus (We encourage everyone to apply online to expedite the processing of your student's application.)

Additional Information

Students attending Plano ISD who automatically qualify for free school meals

Qualified students must be directly certified by the government (student names exist on a government direct certification list):

Supplemental Nutrition Assistance Prgram (SNAP)
Temporary Assistance for Needy Families (TANF)
Medicaid-Free

Contact Us

6600 Alma Drive, Suite B, Plano, TX 75023

Telephone: (469)-752-5790

Email mealprograms@pisd.edu for any inquiry.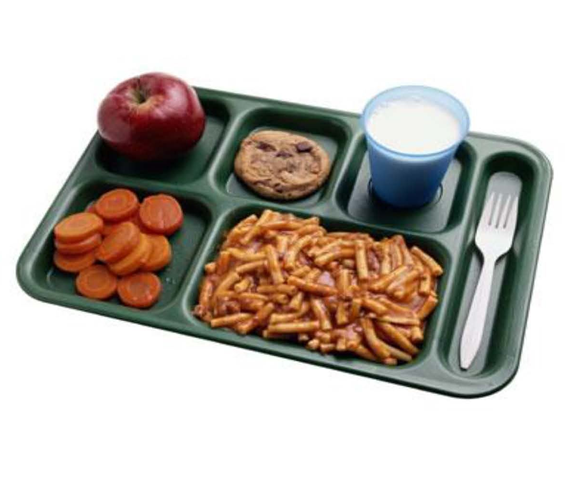 Lunch Menu and Payment Instructions
Need Help?If you need help with your Parent Portal login or making online payments, please call the Plano ISD Help Desk

PISD Help Desk
469-752-8767

Hours: Monday-Thursday 7:00 AM–6:00 PM, Friday 7:00 AM–5:00 PM