About Teacher App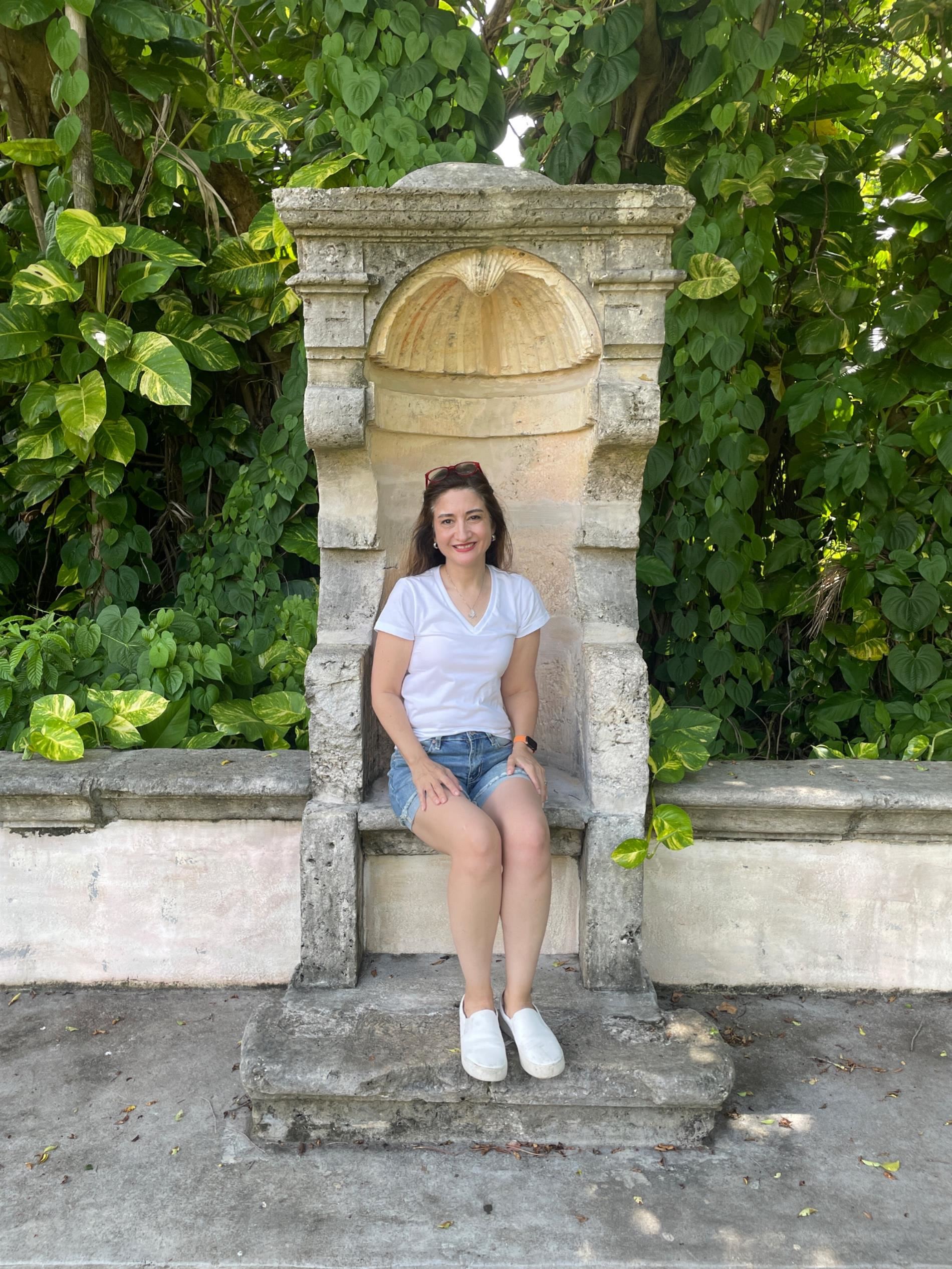 Phone:
Email:
Degrees and Certifications:
Bachelor of Arts English Literature with an emphasis in Chicano Studies Multiple Subjects Teaching Credential BCLAD: bilingual authorization to provide specialized instruction to individuals whom English is a second language.
Mrs.

Alvarez

Hello! My name is Gabriela Alvarez, and I am thrilled to join the Mendenhall Longhorn family here in Texas. Although I have spent the past 26 years as a dedicated teacher in California, I am excited to bring my passion for education to the Lone Star State.

Over the course of my teaching career, I have had the privilege of working with students from various grade levels, ranging from kindergarten to 5th grade. The opportunity to witness the growth and development of young minds has been truly rewarding. I strongly believe in fostering a positive and inclusive learning environment, where each student is valued and encouraged to reach their fullest potential.

In addition to my experience in elementary education, I have also spent several years teaching adult ESL (English as a Second Language) learners. This has allowed me to gain a deeper appreciation for cultural diversity and a better understanding of the unique challenges faced by non-native English speakers. I am a firm believer in the power of language, and I strive to create an engaging and supportive atmosphere for all of my students.

While I have thoroughly enjoyed the blessing of being born in as well as spending half of my life in sunny California, I am eagerly looking forward to the new adventures and opportunities that await me here in Texas. The Mendenhall Longhorn family has already welcomed me with open arms, and I feel grateful to be part of such a warm and dedicated community.

As I embark on this exciting journey, I am particularly thrilled to be teaching fourth grade. It is a pivotal year for students, as they begin to develop their critical thinking and independence. My goal is not only to expand their academic horizons but also to help shape them into good-hearted and compassionate individuals.

I firmly believe that education is the key to a brighter future, and I am committed to providing my students with the tools they need to succeed academically and personally. I am excited to be a part of their journey, watching them grow into capable and confident individuals here in the great state of Texas.

Thank you for welcoming me into your community. I am truly honored and look forward to making a positive impact on the lives of your children. Let's embark on an incredible learning adventure together!

¡Hola! ¡Mi nombre es Gabriela Alvarez y estoy emocionada de unirme a la familia Mendenhall Longhorn aquí en Texas! Aunque he pasado los últimos 26 años como profesor/a dedicado/a en California, estoy emocionado/a de llevar mi pasión por la educación al Estado de la Estrella Solitaria.

A lo largo de mi carrera como maestra, he tenido el privilegio de trabajar con estudiantes de diferentes niveles, desde jardín de infancia hasta quinto grado. La oportunidad de presenciar el crecimiento y desarrollo de las mentes jóvenes ha sido realmente gratificante. Creo firmemente en fomentar un entorno de aprendizaje positivo e inclusivo, donde cada estudiante sea valorado y alentado a alcanzar su máximo potencial. Además de mi experiencia en la educación primaria, también he pasado varios años enseñando a adultos que aprenden inglés como segundo idioma (ESL). Esto me ha permitido tener una apreciación más profunda por la diversidad cultural y una mejor comprensión de los desafíos únicos que enfrentan los hablantes no nativos de inglés. Soy un firme creyente en el poder del lenguaje y me esfuerzo por crear un ambiente de aprendizaje atractivo y de apoyo para todos mis estudiantes. Si bien he disfrutado mucho de la bendición de haber nacido en California y de haber pasado la mitad de mi vida en el soleado estado, estoy emocionada por las nuevas aventuras y oportunidades que me esperan aquí en Texas. La familia Mendenhall Longhorn ya me ha recibido con los brazos abiertos y me siento agradecida de ser parte de una comunidad tan cálida y dedicada. Al embarcarme en este emocionante viaje, estoy particularmente emocionada de enseñar cuarto grado. Es un año crucial para los estudiantes, ya que comienzan a desarrollar su pensamiento crítico e independencia. Mi objetivo no solo es ampliar sus horizontes académicos, sino también ayudar a moldearlos como personas bondadosas y compasivas. Creo firmemente que la educación es la clave para un futuro mejor y estoy comprometida a brindar a mis estudiantes las herramientas que necesitan para tener éxito tanto académica como personalmente. Estoy emocionada de poder ser parte de su viaje, viéndolos crecer como personas capaces y competentes aquí en el hermoso estado de Texas.