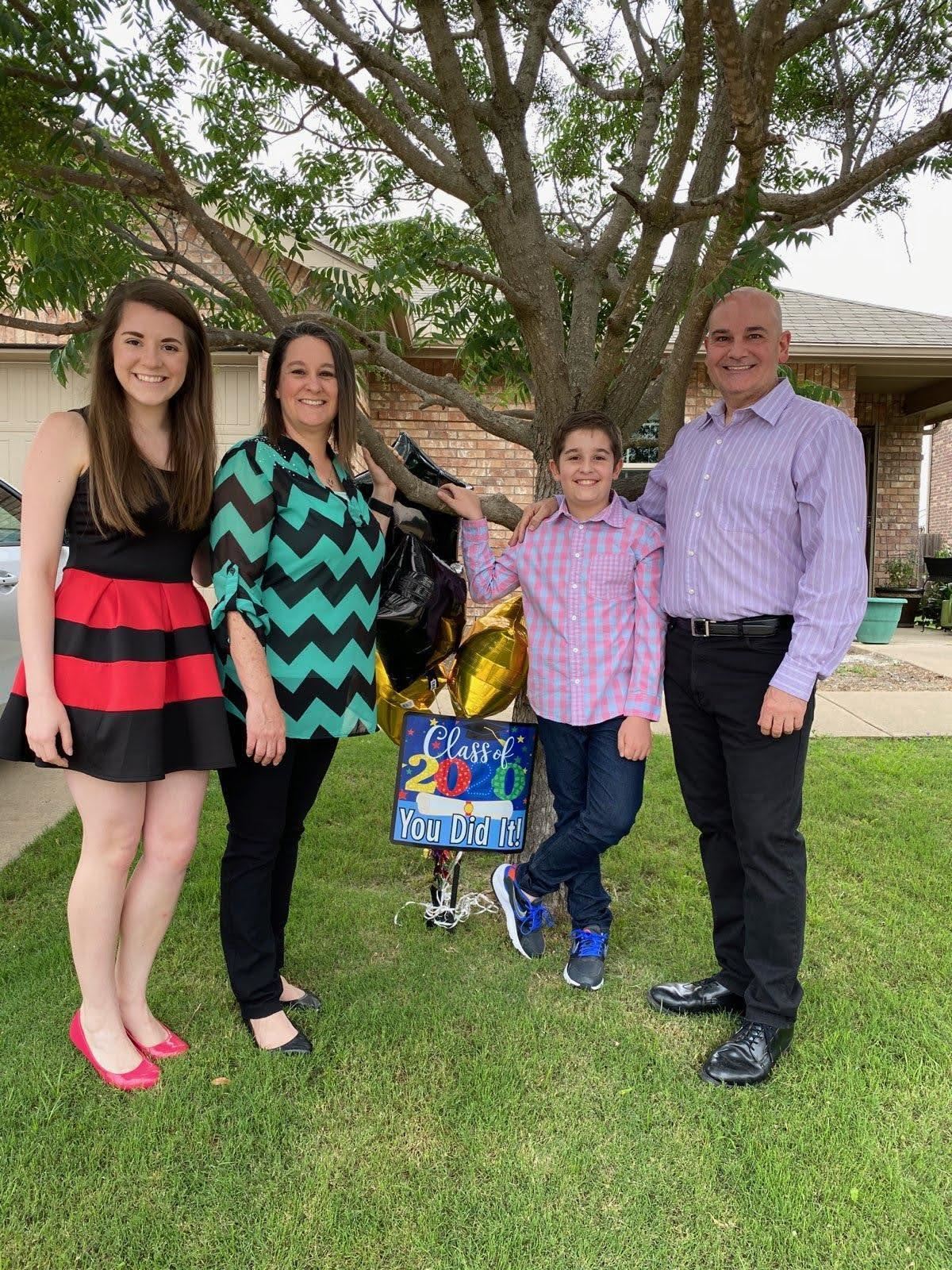 Phone: 469-752-0603
Email:
Degrees and Certifications:
Mrs.

Mandy Palazzo

Howdy!

I have worked with Plano ISD for almost 9 years, and have over 18 years experience in a variety of office positions. I started as the Carlisle Office Manager in the fall of 2017; and absolutely feel like I am "home". Most of the time I am found in my office fulfilling my financial duties like payroll, purchasing, or fundraising; fulfilling campus needs; assisting PTA; or on the run around the campus trying to fix something. I enjoy fulfilling the needs of our campus to ensure our campus/staff have what is needed for kids to be safe and ready to learn in a comfortable educational setting.

I am married to my husband, Marco, of 15 years, who works as a Supervisor for the PISD FANS department. I have a 21 year old daughter, Skylyr, who is a Plano ISD Alumni; and an 11 year old son, Domenic, who is a 6th grader at Schimelpfenig Middle. My husband and I are so proud of our kiddos, their passionate drives, and ability to set goals they strive to achieve.

Skylyr is a country girl, an introvert, adores animals, enjoys time with her friends and family, and loves a variety of music and concerts. She found her passion for dance through various drill teams: Vikettes, Planoettes, Tyler Junior College Apache Belles. Now, she is focusing on her courses at UNT to finish her degree in Dance and Education. Skylyr has made the President's List each semester since starting college at TJC & while at UNT. "Whoop! Whoop!"

Domenic is an "old soul" and city boy who loves all things legos, WWI and WWII, history, jazz music (particularly 30's), and old tv shows (such as Andy Griffith, I Love Lucy, Gilligan's Island, Full House, and Family Matters). Dom also trains in Brazilian Jiu Jitsu, and has competed 4 times in the last year bringing home 3 silver medals and recently a GOLD. "Woo Hoo!"

I enjoy spending time in my faith, with my family, doing yoga, am an avid essential oil user/supporter, learning and implementing new homeopathic/holistic benefits in my life and the lives of my family, being outdoors, traveling, and of course simply chatting.

Fun Fact: I worked with at risk teens/foster children for 10 years serving as a foster mom and GED Instructor/Academic Coordinator. These 10 years were so rewarding to me, to see my kiddos who were in such desparate need succeed educationally and provide them with stability & love along with basic needs.