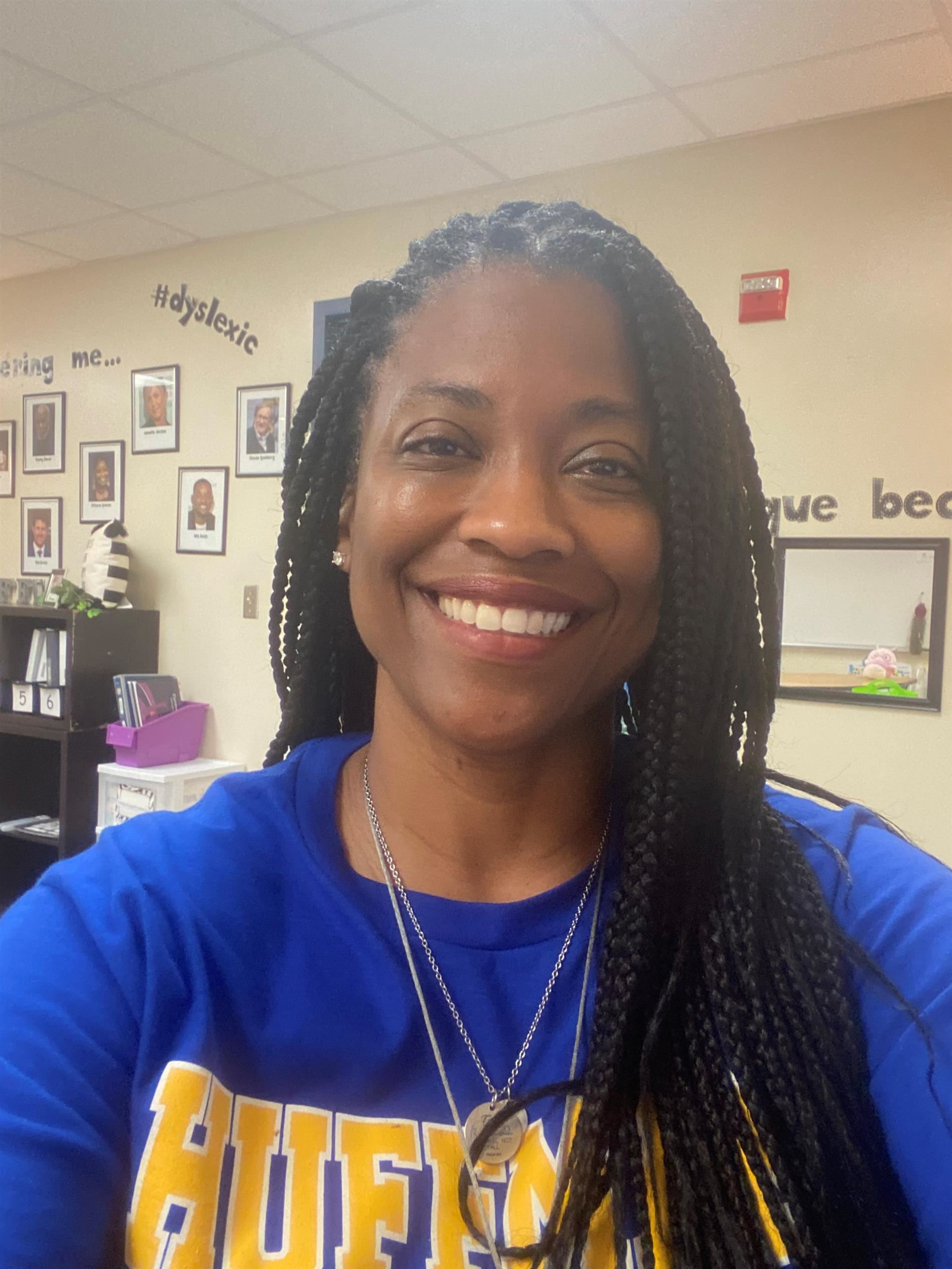 Phone: 469-752-1973
Email:
Degrees and Certifications:
Ms.

Tamicah Tuggle

College & Degrees: I graduated from the University of Texas at Dallas (UTD) with a Bachelor of Arts in Interdisciplinary Studies Cum Laude. I'm certified to teach grades 1-6 and I'm ESL(English as a second language) certified.

Teaching History: I have been teaching for 21 years and I have had the privilege of teaching Pace(Gifted and Talented Program), 1st, 2nd, and 4th grades.

Family: I have two handsome young men, Conner 14 and Colten 11. Conner is in football so I spend lots of my weekends being his cheerleader as he plays his games. Colten is in Tae Kwon Do. I love watching him with his moves and smiling as he learns Korean.

Interests/Hobbies Outside of School: Spending time with our Lord and Savior Jesus Christ, reading a good book and writing poems, watching a good movie with my boys, spending time outside playing football, soccer, and jogging, working out, cooking with my boys, spending time with family and friends.

Why did you want to start the IB PYP at Huffman? Huffman's International Baccalaureate (IB) Primary Years Program (PYP) embraces my philosophy of empowering children to develop their inner spirit while teachers give them the tools to develop their whole self in the process. We truly become the facilitators of learning allowing students to grab hold of what truly clicks in their brain and run with it. They are able to discover learning at their fingertips while becoming a confident, sufficient, girl or boy with pride in what they have accomplished. I want to be a part of their celebrations and their hiccups. Huffman Hawk teachers not only touch the academic pieces of learning but also the social emotional aspect as well. It is a privilege to be a part of a school that combines all of life's ingredients into a bowl of perseverance, knowledge, and a deep understanding of what it feels like to just be YOU!