Imagine someone took all of your words away - how could you ask for help? How could you connect with the people and the world around you? We work to give every student a voice so they can go out into the world and share their ideas with all the people in it.

Our speech-language pathologist team helps our students to communicate! Some students work on sounds, vocabulary, grammar, telling stories, describing, comparing, and how to communicate to be a good friend, family member, and student!

At Hickey, we love real-world learning. We are inspired by the excitement and progress of our students, and we spend many hours creating learning activities beyond flashcards and worksheets (although those help too!). Our students have so much joy and passion sparked by learning and creating, and we aim to channel that energy into learning and communicating!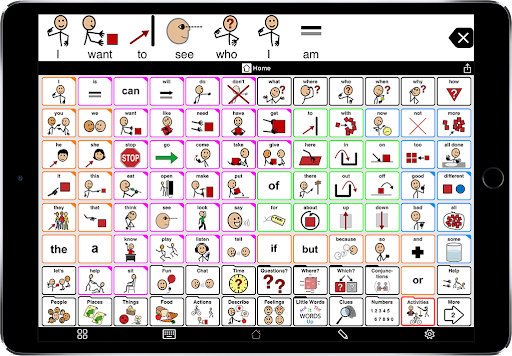 by Margaret Read MacDonald Year Published: 2015

From the Publisher

Conejito might be small, but he has the courage to outwit any bullies!

When Conejito begins his school holiday, he goes to visit his Tía Mónica. But Conejito runs into a few obstacles on the way: Señor Zorro, Señor Tigre, and Señor León. Conejito may want to eat Auntie Mónica's treats, but Fox, Tiger, and Lion want to eat him! With his own quick thinking and a little assist from Tía Mónica, Conejito outwits the bigger animals and makes his way safely home.

by Maribeth Boelts Year Published: 2018

From the Publisher

Todo lo que Jeremy quiere es un par de esos zapatos, como los que llevan puestos los otros chicos de su escuela. Pero su abuela le explica que ellos no están para hablar de «quiero», sino de «necesito», y lo que Jeremy necesita son unas botas nuevas para el invierno.

En esta historia, tierna y real, de Maribeth Boelts, ilustrada por Noah Z. Jones, un niño comprende que las cosas que él tiene —unas botas abrigadas, una abuela que lo quiere y un buen amigo— son mucho más importantes que las cosas que él quiere.


All Jeremy wants is a pair of those shoes, the ones everyone at school seems to be wearing. Though Jeremy's grandma says they don't have room for "want," just "need," when his old shoes fall apart at school, he is more determined than ever to have those shoes, even a thrift-shop pair that are much too small. But sore feet aren't much fun, and Jeremy soon sees that the things he has — warm boots, a loving grandma, and the chance to help a friend — are worth more than the things he wants.

by Eric Carle Year Published: 1981

Carle's classic tale of a voracious caterpillar who eats his way through the days of the week and then changes into a eautiful butterfly has been reissued in a sumptuous twenty-fifth anniversary edition with a shiny, silver-coated cover and wonderfully thick, durably pages. —The Horn Book

by Lisa Mantchev Year Published: 2021

From the Publisher

En este exitoso e internacionalmente aclamado libro ilustrado, el club local de las mascotas no permite la entrada del elefantito de un niño, así que él encuentra una solución que involucra a toda suerte de animales inusuales.
Mackenzie Freeland

Speech-Language Pathologist
Speech