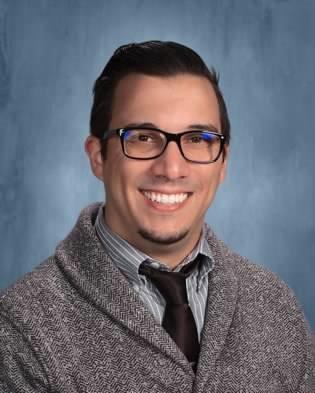 Phone: (469) 752-1711
Email:
Degrees and Certifications:
Bachelor's, Master's degrees, and Principal's certification from the University of North Texas.
Mr.

Alex Casado

Assistant Principal

(469)752-1711



This is Mr. Casado's 13th year in Plano ISD. He attended Plano ISD from elementary school through his graduation from Plano Senior High School. He received his Bachelor's and Master's degree, as well as his Principal's Certification, from the University of North Texas.
A Message From Our Assistant Principal
Hello Hedgcoxe Hounds!
Thank you for stopping by and viewing our Hedgcoxe Website. I am Alex Casado and I will be the Assistant Principal for Hedgcoxe Elementary this school year. I am grateful to have the opportunity to work alongside so many great people in building into the lives of our students. As a child, I found Plano ISD to be a blessing and safe haven. I attended Plano schools from first grade until my graduation from Plano Senior High School! In addition to those years, I will be starting my fourteenth year in Plano ISD as an educator. My journey has been filled with a variety of learning opportunities. As a classroom teacher, our focus was building relationships so that we could collaboratively work to achieve the dreams of each student. As a Title I Support Specialist, I worked to develop the instruction and dive deep into the necessary understandings that students must have to be successful. As your Assistant Principal, my goal will be to support with taking care of yourself, taking care of others, and taking care of Hedgcoxe. As a hound, I cannot wait to meet each and every one of you. I love my family, I love music and I love my role as an educator. Through my time in Plano, I was shown love by caring teachers and that drove me to want to support students as an adult. I cannot wait to cheer your successes, support you with any struggles, and build into an already strong family and community at Hedgcoxe.
Thank you,
Alex Casado, Assistant Principal