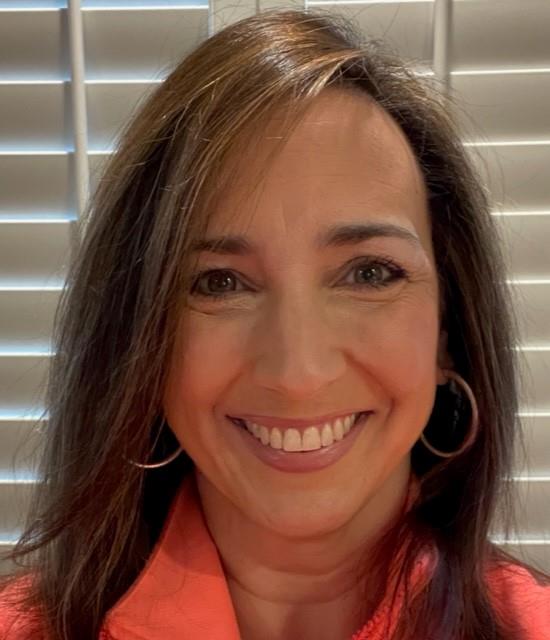 Phone: 469-752-2510/469-752-2500
Email:
Degrees and Certifications:
Mrs.

Stephanie Paholski

Office Team / Admin

Principal & Campus Behavior Coordinator

Hello! A warm and heartfelt welcome to the Memorial Bobcat family ! My name is Stephanie Paholski, and I am thrilled to introduce myself as your principal. The most important thing that I want you to know about me is that I consider the safety and well-being of our students my number one job. Creating a secure and nurturing learning environment where every child can thrive is at the heart of my belief system about teaching and learning. At Memorial, we strive to maintain a school culture that promotes kindness, empathy, and inclusivity, ensuring that your children feel safe, valued, loved and supported every day. I come to Memorial with eighteen years of experience that spans the country, and I am deeply committed to preparing our students for life beyond elementary school. I believe that when parents and schools partner together, we encourage a love for learning, critical thinking, and creativity in children, providing them with the skills they need to thrive in our rapidly changing world. Parental involvement is a critical pillar of our success at Memorial and I believe that your insights as parents and guardians play a vital role in shaping your children's experiences. I invite you to meet with me and encourage you to actively participate in school events, parent-teacher conferences, and other opportunities that come up that you can get involved in. We need you here on campus! Your involvement not only strengthens our school's sense of community but also reinforces the message to our students that their education is important. Thank you for entrusting us with your children. I look forward to meeting each one of you and getting to know your families. Here's to an incredible year filled with growth, laughter, and endless possibilities!
What Memorial means to me.

For me, Memorial means showing children that life is there for the taking! The world is full of endless possibilities and we are here to create the foundation to support you for wherever you want to go!