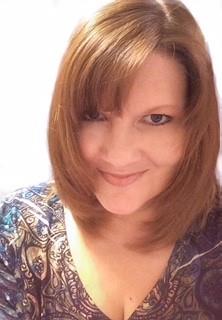 Phone:
Email:
Degrees and Certifications:
Ms.

Jo Dittman

Jo is a lifetime Plano student, resident, and 1984 graduate of Plano East. She graduated from University of North Texas in 1989 with a Bachelor's of Science in Education, and from East Texas State University in 1995 with a Master's in Education. She teaches English, Reading, and Take Flight as a language therapist for students with Dyslexia. She has been working with students in Plano since 1989 and loves her career in Education.

In her "other" life, Jo is a USA Today Bestselling Author of more than 30 books under two pseudonyms, had one book optioned as a major motion picture with Cathy Schulman, winner of the 2006 Best Picture Oscar for Crash, and is a professional editor for a list of bestselling authors.

Her greatest accomplishment is the title of "Mom" to her daughter, Kayla, and son, Bryan, both graduates of Plano East who are now out in the workforce and are the very best people in her world. In her spare time (ha!), Jo enjoys reading, writing, and traveling.

Contact her at:

Jodie.Dittman@pisd.edu

469-752-6354
Period Time Class

1st 8:30-9:17 English 7

2nd 9:21-10:08 English 7

3rd 10:12-10:59 Conference/Planning

4th 11:03-12:29 Take Flight 2 (11:03-11:59)

*A Lunch 10:59-11:29

*B Lunch 11:29-11:59

*C Lunch 11:59-12:29 (Dittman's Lunch)

5th 12:33-1:20 Take Flight 1

6th 1:24-1:48 Advisory

7th 1:52-2:39 RTI Reading

8th 2:43-3:30 Take Flight 1
Room B232

Mondays 3:35-4:05 PM

Tuesdays 7:45-8:20 AM

*Students who need to attend a different tutorial date and/or time may schedule with Ms. Dittman on an individual basis.