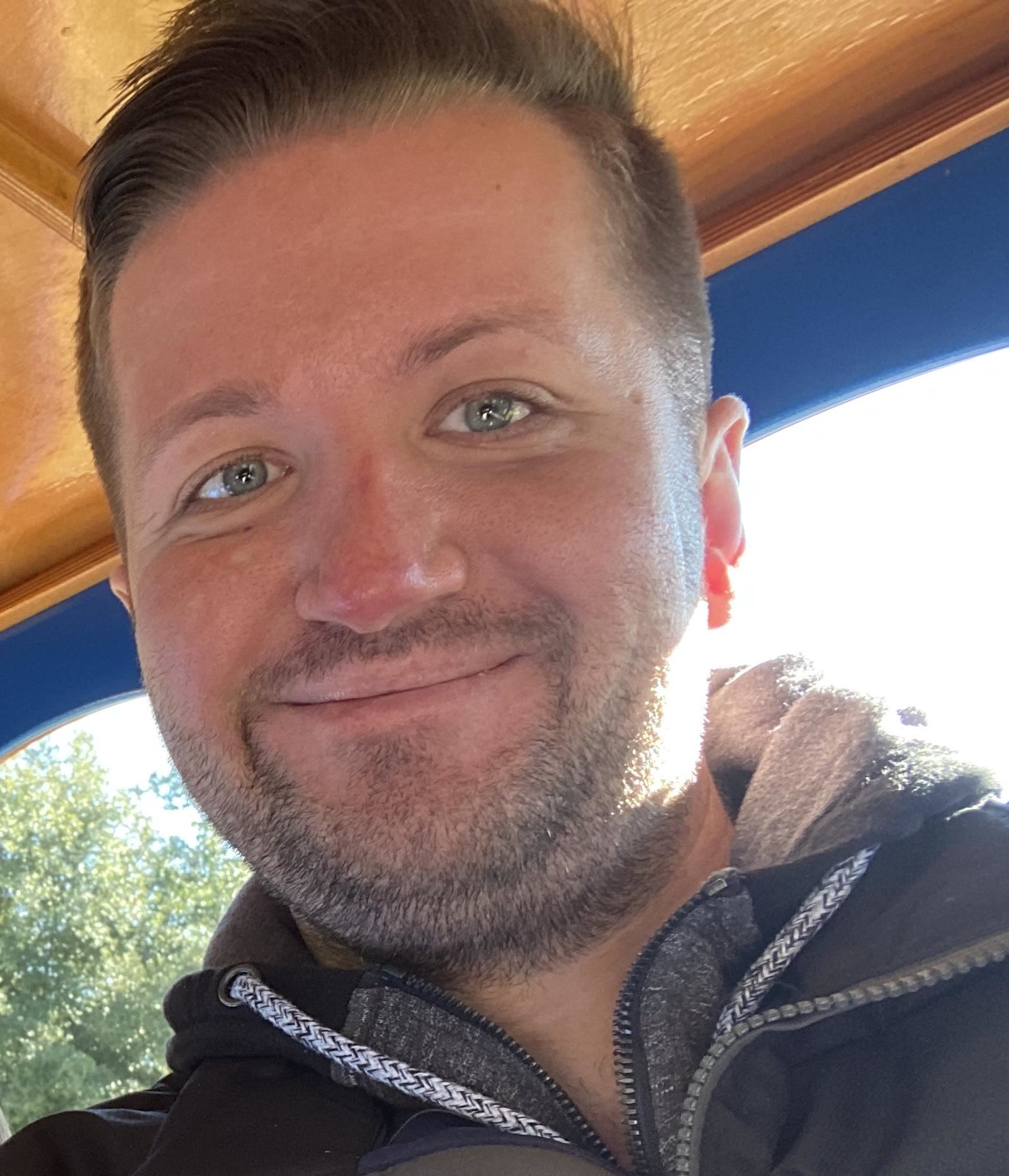 Phone: 469-752-7800 ext.:
Email:
Degrees and Certifications:
BA - Social Science AA - General Studies Social Studies (7-12) ELAR (7-12) Core Subjects (EC-6; 4-8) ESL Special Education Gifted and Talented
Mr.

Jared Schuelke

Greetings parents and students!

My name is Jared Schuelke. This will be my second year at Vines and will be my eighth year overall in education. I am Plano-born and raised and am gracious to have the honor of supporting this great community! Growing up, I went to Sigler, Wilson, Vines, and Plano Senior and for college, I went to Collin College and UNT-Denton. This school year I have the privilege of teaching World History and World History Honors as well as serving as the Student Council advisor. In the past, I have taught World Cultures and Political Science as well as English 1 and English 2.

I am very passionate about civics and history and hope to make social studies relevant and interesting to all of my students! I also greatly enjoy working with teens, helping them find their voice and discovering more and more about the world and themselves.

Please reach out to me if you ever have any questions, comments, or concerns! I am happy to help and will get back to you as soon as possible!

-------------------------------------------------------------------------

In my spare time, I enjoy playing video games and card games, reading (historical fiction and fantasy as well as current events / news), going to Texas Rangers and Dallas Stars games, playing and walking with my labrador Toby, and visiting new places.
TEACHER SCHEDULE

1st Period - World History / 9:00 AM - 9:48 AM

2nd Period - World History Honors / 9:52 AM - 10:40 AM

3rd Period - World History Honors / 10:44 AM - 11:32 AM

4th Period - World History / 11:36 AM - 1:02 PM

5th Period - Viking Time / 1:06 PM - 1:39 PM

6th Period - World History Honors / 1:43 PM - 2:31 PM

7th Period - Conference / 2:35 PM - 3:23 PM

8th Period - World History / 3:27 PM - 4:15 PM
TUTORIALS

Monday and Thursday afternoons (4:30 PM - 5:00 / 5:30 PM)

* Availability may be altered due to activities related to Student Council as well as before / after school duty scheduling *

* Students, if the above times do not work for you, please talk to me so we can schedule a time that works for both of us *

Office Hours / Conferencing: By appointment

Tutorials, office hours, and conferencing can also be arranged with me via Google Meets / Zoom (if needed).

STUDENT COUNCIL

Student Council is a student leadership club where anyone can join who wants to make an impact at Vines High School. Students will get to host various activities and work with other Vines organizations and clubs to make campus life more positive and exciting.

Elections are currently aimed for mid-late September. Based on the 21-22 council, general and work-on meetings are currently on Wednesday afternoons, but may change depending on the desires / needs of the majority of the 22-23 council.