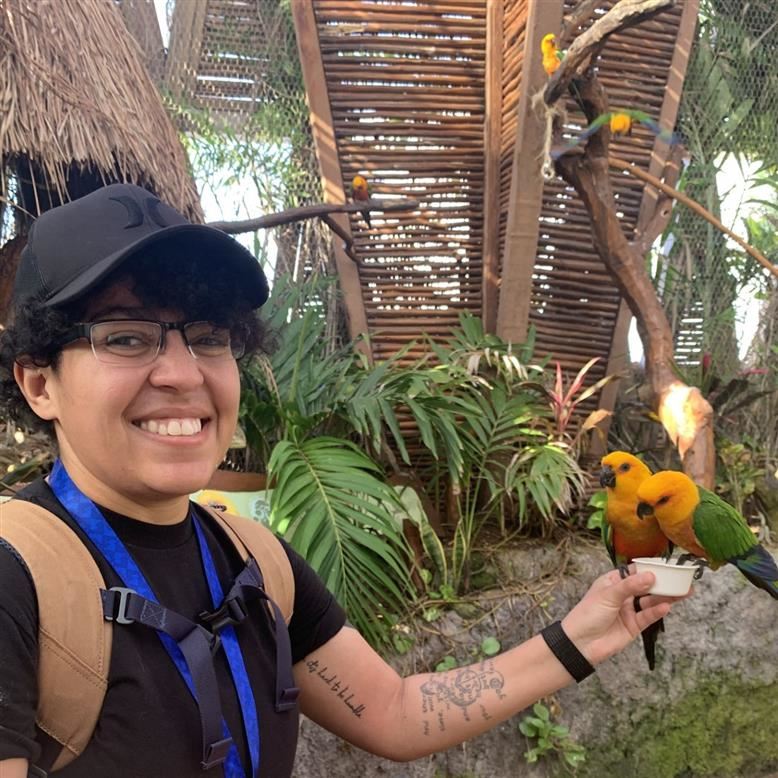 Phone: 469-752-7800 [27965]
Email:
Degrees and Certifications:
Degree: Bachelor of Science in Zoology, minor in Chemistry Texas Education Certificate: Chemistry (7-12) Life Science (7-12) - pending (2024)
Tee Coffman

Hi, my name is Tee. Parents, students, and coworkers, yes, just calling me "Tee" is perfectly okay and preferable!

I will be teaching honors chemistry and honors biology this year at Vines! I will also be serving as the LASER sponsor.

I graduated from Texas Tech University (RAIDER POWER) in 2016 with a degree in Zoology and a minor in Chemistry. After graduating, I pursued a career in veterinarian medicine and attended one year of vet school at Iowa State University, but I ultimately learned that education was my passion. I have privately tutored middle school, high school, and college students in biology, inorganic and organic chemistry, physics, statistics, and algebra. I have also taught both on-level and Pre-AP chemistry at the high school level.

I truly believe in the power of education and its ability to get any student anywhere they want to go in life, and I hope that beyond the content in my classes, students will simply learn how to be socially and emotionally responsible, lifelong learners.

I'm excited about the upcoming year at Vines, and I can't wait to meet all of you!

#GoWildcats!