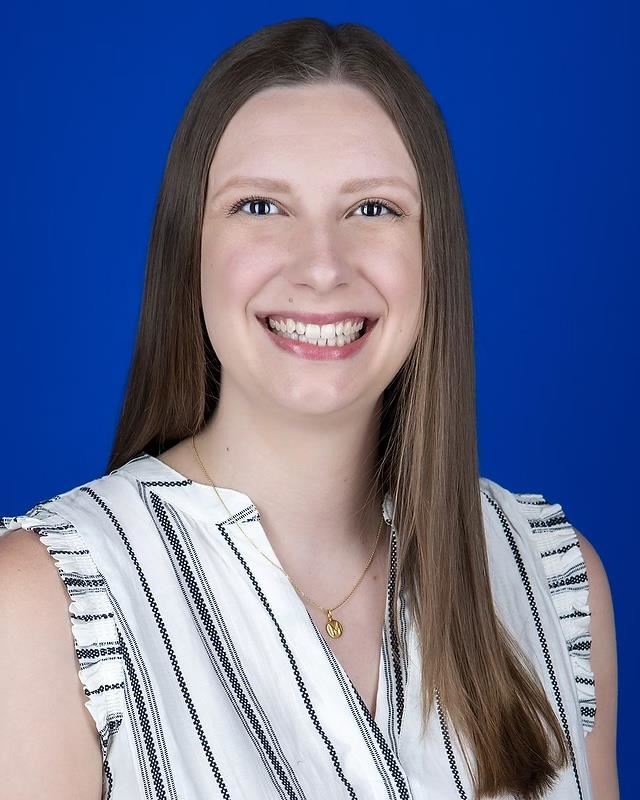 Phone:
Email:
Degrees and Certifications:
Maddie Cothrun

Maddie Cothrun is excited for her first year at McMillen High School as the Dazzler Drill Team Director and Dance Teacher. Ms. Cothrun comes to McMillen from J.J. Pearce High School where she was the Pacesetter Drill Team Assistatn Director, PHS Ballet Folklorico Director, and Dance Teacher for the last 4 years. Before she taught at Pearce Ms. Cothrun started her career at R.L. Turner High School where she was the Drill Team Director and Men's Dance Team Director. Ms. Cothrun, a graduate of J.J. Pearce High School, is a former Pacesetter having served as Junior Lieutenant her junior year and Captain her senior year.

Ms. Cothrun completed her first two years of college at Kilgore College where she was a member of the World Famous Kilgore College Rangerettes. Her performance credits as a Rangerette include a Dallas Cowboy's game, Goodyear's Cottonbowl Classic, the State Fair of Texas, Contest of Champions at Walt Disney World, and the St. Patrick's Day Parade in Dublin, Ireland. Ms. Cothrun earned her Associate of Arts and Associate of Science degrees from Kilgore College in 2016, graduating with honors. She went on to complete her undergraduate degree at Texas A&M University in College Station. At A&M, she was an active member of the Kappa Delta sorority and Dance Arts Society. She graduated from Texas A&M Cum Laude with a Bachelor of Science in Dance with minors in Leadership and Business in 2018.

Ms. Cothrun is a staff member for Spirit of America, and she chaperones dancers who perform in the Macy's Thanksgiving Day Parade in New York City, which she also participated in as a high school student. She formerly taught tap, ballet, and drill prep classes at Melva Smith School of Dance, now Legacy Dance Boutique, where she grew up dancing. Ms. Cothrun currently teaches Dance 1 and 2 at McMillen High School.
Teacher Schedule:

Before School- Dazzler Practice

1st- High School Support

2nd- Dance 2

3rd- Dance 1

4th- Dazzlers

5th- Advisory

6th- Dance 1

7th- Dance 2

8th- Conference
Tutorial Schedule:

AM- By Appointment (Due to Dazzler Practice)

PM- Tuesdays and Thursdays