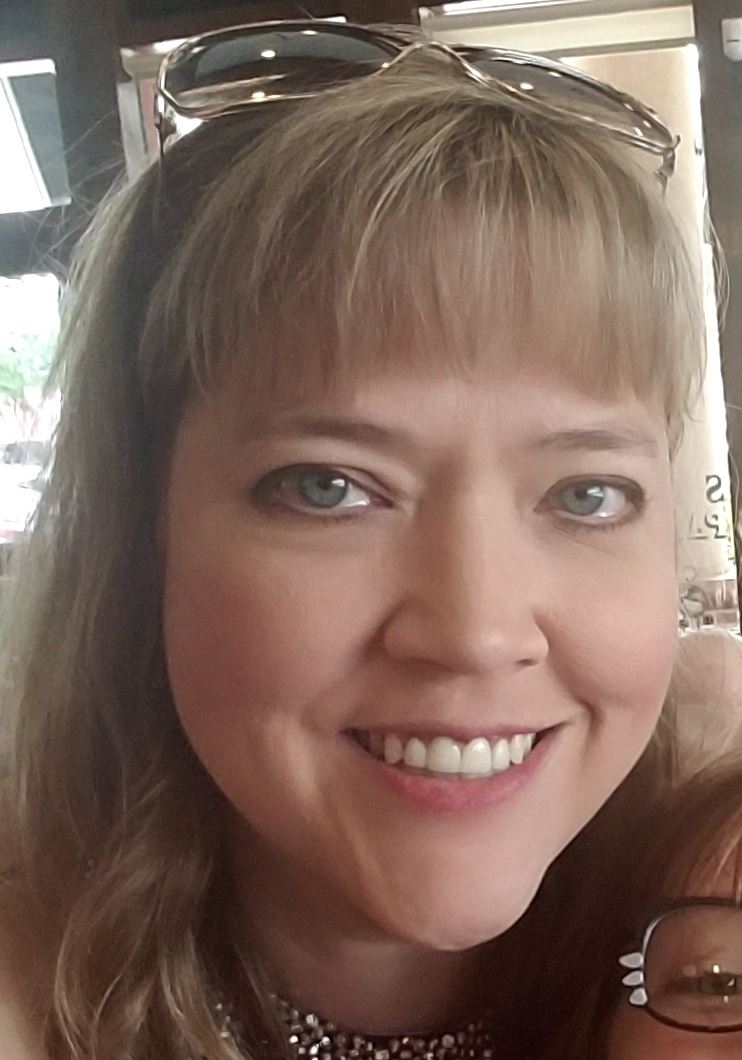 Phone: 469-752-8600 x 38618
Email:
Degrees and Certifications:
Bachelor of Arts - University of North Texas Master's of Education - Lamar University Certified to teach secondary Biology, Composite Science, and Psychology
Mrs.

Peri LoBue

I am a native Texan, though I lived in Colorado for 3 years and Southern California for 2. I'm a mom of 2, stepmom of 2, and my kids go to Murphy, PESH, and University of North Texas. I'm also a proud mom of 2 very large and rambunctious rescue dogs. This is my 24th year teaching. I graduated, class of '89, from Plano East Senior High, received my Bachelor's degree from University of North Texas, and my Master's in Education from Lamar University. I've taught integrated science courses, International Baccalaureate classes, Biology, Earth Science, and Chemistry. I entered teaching with the plan to get into counseling or administration quickly, but 24 years later, I'm still here as I can't imagine doing anything else now. At heart, I'm still a teenager, and a classroom is where I belong. Outside of school, I love boating, jet-skiing, traveling (especially cruises), and just relaxing and hanging with my husband, kids, and dogs, who are the joys in my life.

This year I teach both Chemistry and Honors Chemistry. Both courses are very much like learning a musical instrument or a sport, as they are skills based. The way to learn Chemistry is practice, practice, practice! In addition, it's a lot like math, in that we build on previous skills throughout the year. If a student has a gap in his/her learning, it will need to be filled before he/she can successfully continue. My main message to all students and parents is come get help anytime you need it! I will do everything in my power to give you the tools to be successful!
Teacher Schedule
1st period: Conference/Planning

2nd period: On Level Chemistry (Google Classroom code: Zs7g5qm)

3rd period: Honors Chemistry (Google Classroom code: Vjuqyt7)

4th period: On Level Chemistry (Google Classroom code: Ib46627)

5th period: Honors Chemistry (Google Classroom code: i25m7yv)

6th period: Leadership

7th period: Honors Chemistry (Google Classroom code: Ggc2tct)