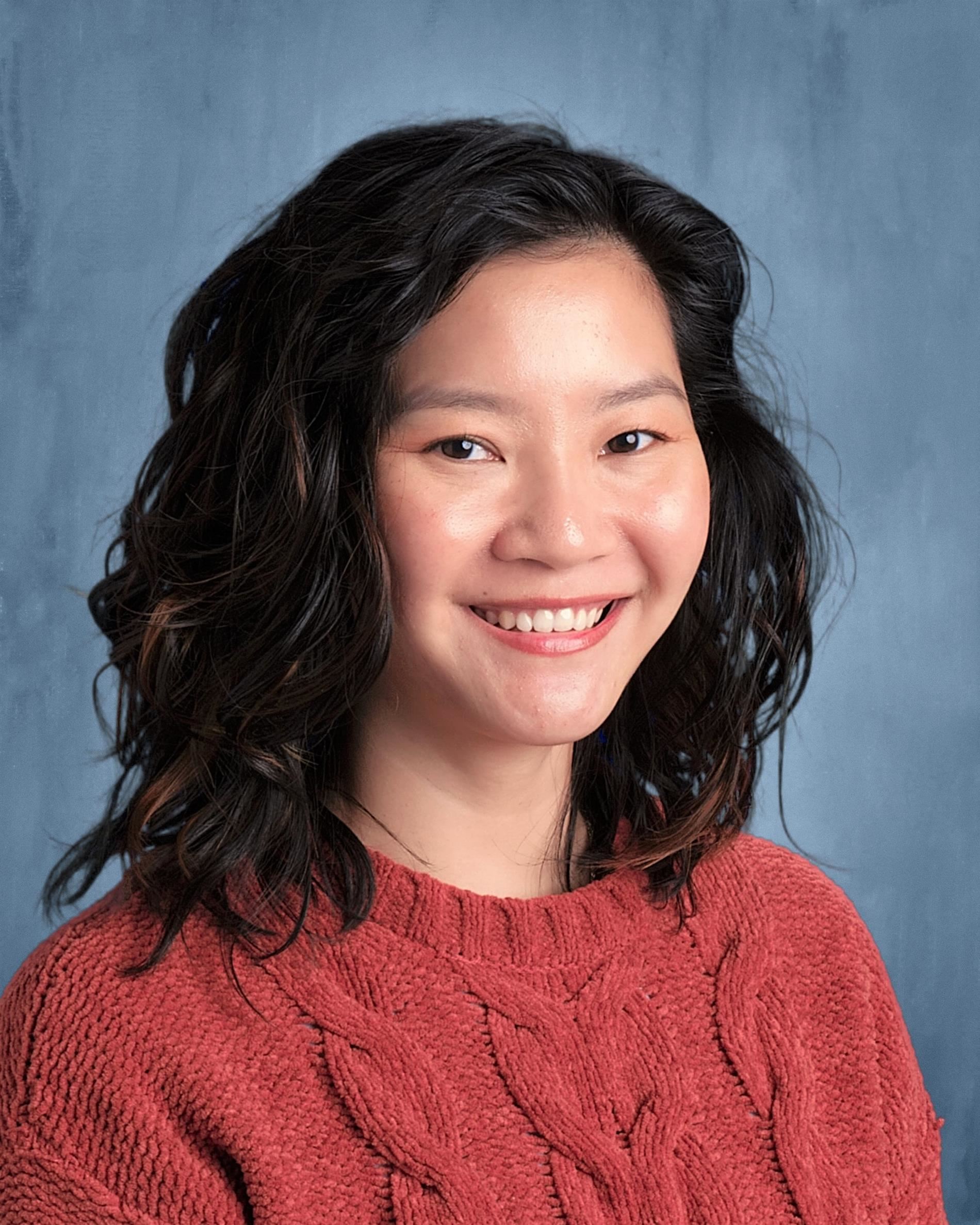 Phone: 469-752-3138
Email:
Degrees and Certifications:
Bachelor's degree in Anthropology and a minor in Chinese EC-6 certification ESL certification
Mrs.

Elizabeth Hungerford

Second Grade Teacher

Hi! My name is Elizabeth Hungerford or Mrs.Hungerford!

I graduated from the University of Texas at Arlington in 2014 with a Bachelor's degree in Anthropology and a minor in Chinese. I have an EC-6 certification and an ESL certification.

This will be my 6th year teaching at Shepard Elementary and my first in Second Grade. I taught kindergarten for 5 years at Shepard. Before that, I taught pre-k and was a special education paraprofessional for one year each.

I enjoy spending my free time watching Netflix, eating yummy food, and traveling to new places! I have a husband named Eric and two fur babies, Optimus Prime and Alphonse.

I LOVE watching each child grow throughout the year and I can't wait to get to know every single one of them this year! I believe social-emotional learning is such an important skill for young learners and it is a big part of my daily classroom.

I look forward to another great year at Shepard! Go Patriots!
Mrs. Hungerford's Class Schedule

7:00 am - 7:30 am Early Morning Drop-Off. During this time, students will be either in the gym or in the cafeteria for breakfast until the 7:30 am bell rings

7:30 am - 7:40 am Children arrive in their classrooms to unpack and do morning activities

7:40 am The school day begins

7:40 am - 8:00 am Morning Work/Announcements/Morning Meeting

8:00 am - 9:15 am Math

9:15 am - 9:45 am Intervention and Enrichment

9:45 am - 11:45 am Language Arts

11:45 am - 12:15 pm Recess

12:15 pm - 12:45 pm Lunch

12:50 pm - 1:40 pm Specials

1:40 pm - 2:40 pm Inquiry and Innovation

2:45 pm End of the School Day and Dismissal

Library:

Thursdays 9:45-10:30

PACE:

Tuesdays 9:05 – 10:05

Thursdays 8:00 – 9:00

Counselor:

Fridays 9:45 am - 10:15 am

Contact Infomation

You may contact me on my classroom phone or email at any time and I will get back to you at my earliest convenience.

My conference time is 12:50 pm - 1:40 pm Wednesdays - Fridays. Mondays and Tuesdays are the same time but only on an as-needed basis as it is set aside for planning.

Second Grade Information & Upcoming Dates

Please see our Second Grade Department page for more Second Grade information.

Favorites

Favorite Snacks

Popcorn

Flamin' Hot anything

Cheese

Airhead extremes

Favorite School Drinks

Best Gift Card for $5

A chapter book for 2nd grade

A snack or drink

Best Gift Card for More Than $5

Bonus School Supplies

Snacks
Treasure box items
Chapter books

Hobbies

Eating yummy food

Gardening

Seeing cute pets

Watching TV and movies

T-shirt Size

Favorite Color

Favorite Scents

Birthday (Month and Day)

Aversions and Allergies

Other Helpful Hints

I LOVE cheese and charcuterie. Yes, I'm lactose intolerant. But Lactaid pills exist just for me.